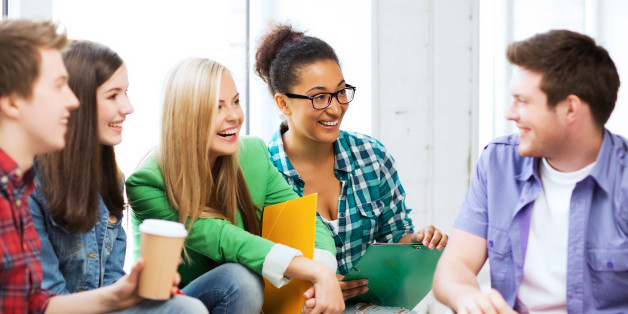 In the past few months, there has been an onslaught of efforts that seek to limit the responsibility of schools to address violence on their campuses in favor of referring all cases to the criminal justice system.
Legislators in states such as Virginia, New Jersey and Rhode Island have tried to require schools to turn over all reports to the police. Recently, an organization known as the Fraternity and Sorority Political Action Committee announced that it would lobby Congress to stop schools from investigating reports of violence until a criminal trial has concluded. As survivors of sexual violence and advocates for safe, just campuses, we know these efforts would harm students.
These proposals that effectively require survivors to engage with the criminal justice system fail to grasp the function of the campus system. Schools have a legal requirement under Title IX to protect all students' ability to access education without fear of gender discrimination, including sexual and dating violence.
Campus processes are designed to focus on what student survivors need in order to continue their education, and are better equipped to help survivors address concrete and often urgent needs that can result from gender-based violence. Reporting to campus authorities can help survivors access critical resources and accommodations such as counseling, changing housing, or managing academics while dealing with an open case. In contrast, in the criminal justice system, survivors are relegated merely to the role of witnesses in trials that serve the state's interests. The criminal justice system is simply not structured to address the needs of student survivors.
Moreover, reporting to law enforcement rarely provides survivors with justice. Despite 20 years of government-funded training programs for prosecutors and law enforcement, the majority of survivors' criminal legal cases continue to be dismissed. Recent cases in Florida, New York, Boston, and Montana illustrate how student survivors are treated when we try to seek justice by reporting to the police: our reports are ignored or mishandled by police and most cases are ultimately dropped by prosecutors.
At the same time, survivors' rape kits languish on shelves as law enforcement declares a disproportionate number of cases "unfounded" and refuses to investigate. Even if "success" in criminal justice terms means incarceration of rapists, the system is still failing: For every 100 rapes committed, only two rapists will ever serve time in jail or prison.
These failures of the criminal justice system are especially acute for survivors who identify as people of color, undocumented, or LGBTQ. As Hannah Giorgis discusses in The Guardian, the racism embedded within the criminal justice system means that women of color who suffer abuse are more likely to experience mistreatment, violence and even incarceration at the hands of law enforcement. Some undocumented survivors, such as Nan-Hui, have faced deportation proceedings and prison time as a result of trying to flee their abusers. As campus sexual assault survivor and trans activist Princess Harmony Rodriguez has highlighted in her article on Black Girl Dangerous and in recent interviews, trans women (especially trans women of color) are subjected to indifference or outright violence by police officers. It's clear that we need to imagine alternatives to the criminal justice system for responding to rape.
Efforts to weaken the campus system also will undermine campus safety. As survivors ourselves, we would not have come forward to tell our school anything if we knew those reports would be handed off to the police. We did not -- and still do not -- trust the criminal justice system to fairly, competently and sensitively address student reports of sexual or dating violence. Our choice to not report to the police is reflective of the choices of many survivors; on the whole, just 20 percent of college-age female survivors report violence to law enforcement. If we eliminate the campus system, we go back to the era where schools and law enforcement swept reports under the rug and survivors stayed silent.
Proposals to eliminate or weaken the campus system in favor of a criminal response will harm survivors. These ideas ignore the fact that rape is a form of discrimination that keeps us from accessing education. They empower the same systems that are perpetrating violence against communities of color and LGBTQ people, and separating immigrant families.
They rely on a system that is already failing to deliver justice to survivors. As survivors of sexual assault, we know that the issue of gender-based violence on campus is serious and urgent. We believe that a strong, civil rights based campus system is integral to ending this violence once and for all.
This post is part of a series produced by The Huffington Post and the National Sexual Violence Resource Center in conjunction with Sexual Assault Awareness Month. To learn more about the NSVRC and how you can help prevent sexual violence, visit here. Read all posts in the series here.
Need help? In the U.S., visit the National Sexual Assault Online Hotline operated by RAINN. For more resources, visit the National Sexual Violence Resource Center's website.
Calling all HuffPost superfans!
Sign up for membership to become a founding member and help shape HuffPost's next chapter