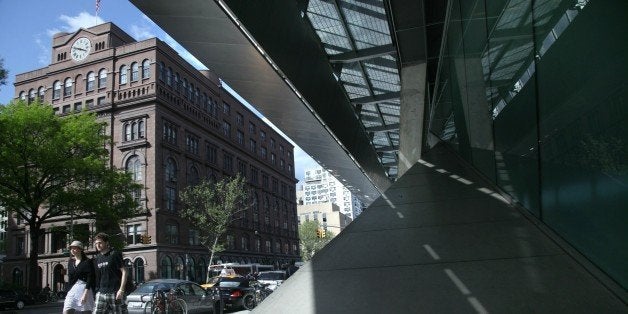 If you want to avoid years and years of massive student debt and start making good money soon after graduation, a new "Colleges That Pay You Back" list from the Princeton Review indicates that you might want to set your sights on a solid engineering school.
The Princeton Review created these rankings by developing a "Return-on-Education" rating based on a school's academics, graduates' career prospects and affordability -- including financial aid and grants for students in need.
The Cooper Union for the Advancement of Science and Art in New York City topped the list, followed by the Massachusetts Institute of Technology and Harvey Mudd College -- all well-known for their science, technology, engineering and math programs.
Cooper Union, which has three schools -- focusing on art, architecture and engineering -- is the seventh most selective college in the U.S., according to U.S. News & World Report, and students are highly trained in professional skills.
MIT students are also trained in technical and practical skills, and the university is known for its research opportunities and student inventions. Harvey Mudd, a small college in Claremont, California, also emphasizes STEM programs.
These schools make good on financial aid promises. At Cooper Union, all admitted students are granted a scholarship to cover at least half of the tuition, as well as need-based aid. MIT guarantees that undergraduates whose families earn less than $75,000 a year attend the school tuition-free. At Harvey Mudd, a variety of merit-based awards are available to students, in addition to financial aid. The average freshman need-based gift aid is $39,641, the Princeton Review reports.
So how do things turn out after graduation?
At Cooper Union, the median starting salary for graduates is $61,400, and the median mid-career salary is $116,000, according to PayScale, a salary information company. Similarly, PayScale says the median starting pay for MIT grads is $68,600, which grows to $118,000 mid-career; at Harvey Mudd, the median pay to start is $73,300, and increases to $143,000 by mid-career.
See who else made the Princeton Review's 2015 list:
Calling all HuffPost superfans!
Sign up for membership to become a founding member and help shape HuffPost's next chapter