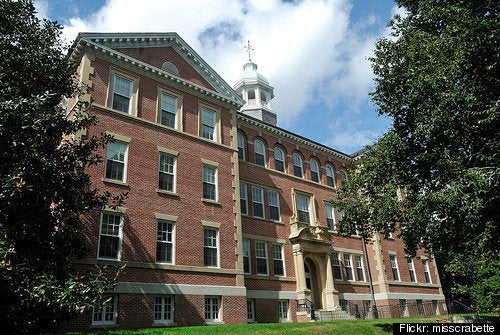 Each spring, colleges are mailed a survey that asks them to rate their school in relation to other institutions, the results of which compile 25 percent of a school's place on the mostly stagnant but widely regarded rankings list. From there, many colleges embark on a months-long process of buttering each other up for a better rating.
Incidentally, the magazine's rankings have been deemed less than scientific, and a few watershed moments in the past couple of years underscore that view. In one instance, Clemson University's president admitted that her school gave peer institutions low rankings in the hopes of raising theirs; a similar occurrence came out of the University of Wisconsin. So it makes sense that some of the nation's brightest leaders and academics would move to exist above, or away, the rankings system.
In May 2007, a dozen college presidents signed a letter pledging to ignore the reputation survey and urging colleagues to do the same. The presidents of Trinity, Dickinson and St. John's helped organize the protest, and several colleges in Virginia, Maryland and Pennsylvania joined it, giving the movement a mid-Atlantic flavor.

These critics said it would be impossible for any college president to confine another college, let alone dozens of other colleges, to a five-point rating system. "I would better be able to fill out a survey on refrigerators than on colleges I've never visited, never interacted with," said Sanford Ungar, president of Goucher.

Many of the same presidents have taken the boycott a step further by opting out of the annual marketing campaign directed at survey voters, a routine that Washington College President Baird Tipson terms "sordid."
The director of the rankings, Bob Morse, defended the system, saying that there was no proof that the school-to-school survey ever changed a college's score. He told the Post the schools that lobby are "trying to raise themselves out of what they believe is academic obscurity."
But perhaps Washington College President Baird Tipson put it best. His school used to be active in the often-costly rankings process until they simply stopped participating a few years ago.
"It's money that could be spent on educating students," he told the Post.
What do you think? Do you give the rankings credence?
Related
Popular in the Community