At this New York mission, all people -- and pups -- are welcome.
Collide, a ministry operating out of Graffiti Church, in the Lower East Side of New York City, honors the special relationship between humans and animals by opening its doors to aid both homeless youth and their pets.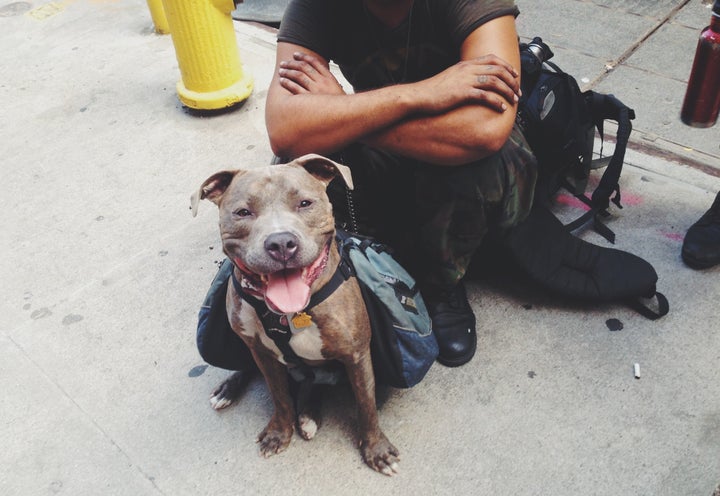 "This is an incredibly marginalized population whose lives are harder than anything you or I can imagine, in particular the health and safety issues that homeless women face," Jeff Latzer, a volunteer at Collide, told The Huffington Post. "And yet priority number one is always the well-being of their animal companions."
Collide aims to provide resources that many homeless youth with pets do not have access to, or are denied at shelters or missions because they have an animal. At the ministry, which is one of multiple programs based at Graffiti Church geared toward underserved communities, pets receive basic medical services like vaccinations, spaying/neutering and dog licensing. And twice a week, Collide serves a special weekday meal for human and animal families.
"These weekly meals allow us to connect with our clients while outfitting them with supplies needed for themselves and their animals," the group wrote on its website.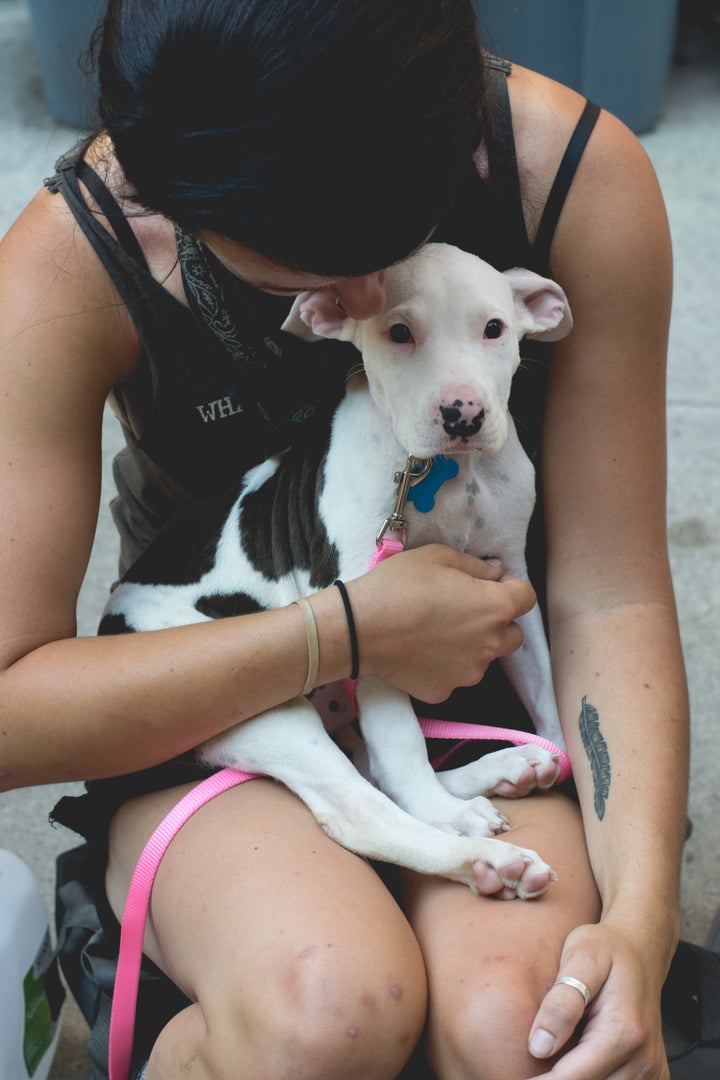 Because pet ownership is costly, especially in New York, Collide hopes to expand its services to other parts of the city, by partnering with other aid groups and seeking out more donors and volunteer veterinarians. The ministry is also looking for NYPD officers willing to carry human and pet supplies with them for when they interact with homeless New Yorkers.
And, in addition to feeding and caring for humans and animals in need, Collide wants its efforts to help dispel misconceptions about homeless people not being suitable pet owners.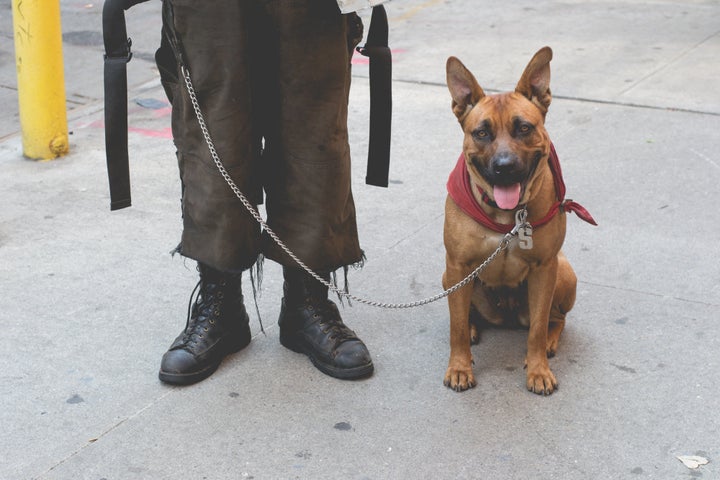 "Pets can be an incredibly therapeutic presence in homeless people's lives, from a psychological and spiritual perspective," Latzer said. "And so particularly for people facing extreme adversity, that can be an incredibly important, even life-sustaining relationship."
To learn more about Collide, or to donate, click here.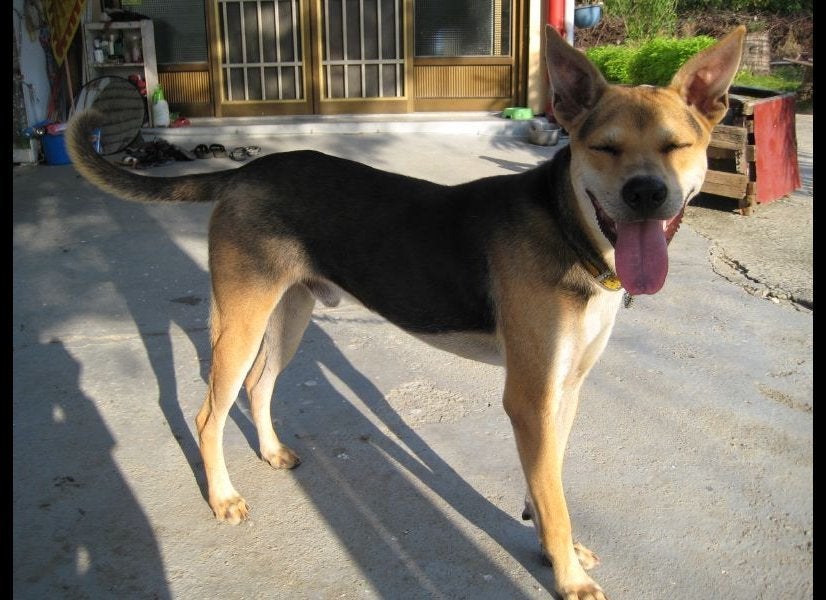 Dogs Who Can't Stop Giggling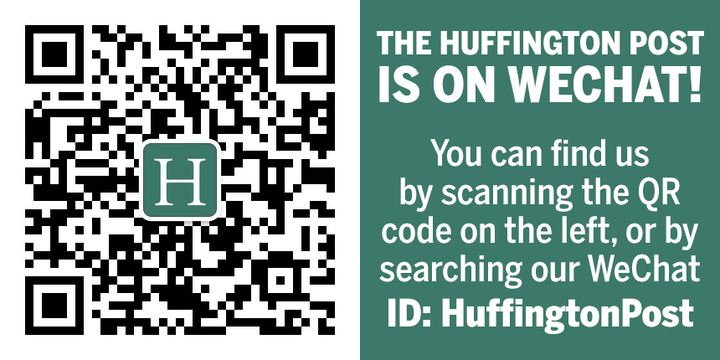 Related