Constituents of Sens. Susan Collins (R-Maine) and Lisa Murkowski (R-Alaska) publicly thanked them for breaking with their party by consistently opposing various health care proposals by Senate Republican leaders and casting two of the crucial votes early Friday that killed the measure that appeared most likely to pass.
Upon returning to her home state after Friday's vote, Collins received spontaneous applause at the airport in Bangor, Maine.
Collins called the gesture "extraordinary, heartwarming and affirming," when asked about it on CNN's "State of the Union" Sunday morning.
"I've never had that happen in the 20 years that I've been privileged to serve in the Senate," she said. "It was very encouraging and affirming, especially arriving back home after a very difficult time."
Among the attendees were some Democrats who had not typically supported Murkowski but said they wanted to show her their gratitude for her role in the health care debate.
Collins and Murkowski, along with Sen. John McCain (R-Ariz.), cast the three deciding votes to sink the so-called skinny bill early Friday morning. The legislation would have eliminated key elements of the Affordable Care Act, and opened the door to possible negotiations with the House for a full repeal of Obamacare.
While McCain, in dramatic fashion, cast the crucial 51st vote against the skinny bill, Collins and Murkowski had also consistently opposed other versions of the bill offered by Senate Majority Leader Mitch McConnell (R-Ky.) to undo Obamacare. The two women did so in the face of sexist attacks ― some critics on the internet referred to Collins and Murkowski as "witches" and "bitches," and a GOP congressman suggested he would challenge them to a duel, but only if they were men.
Before You Go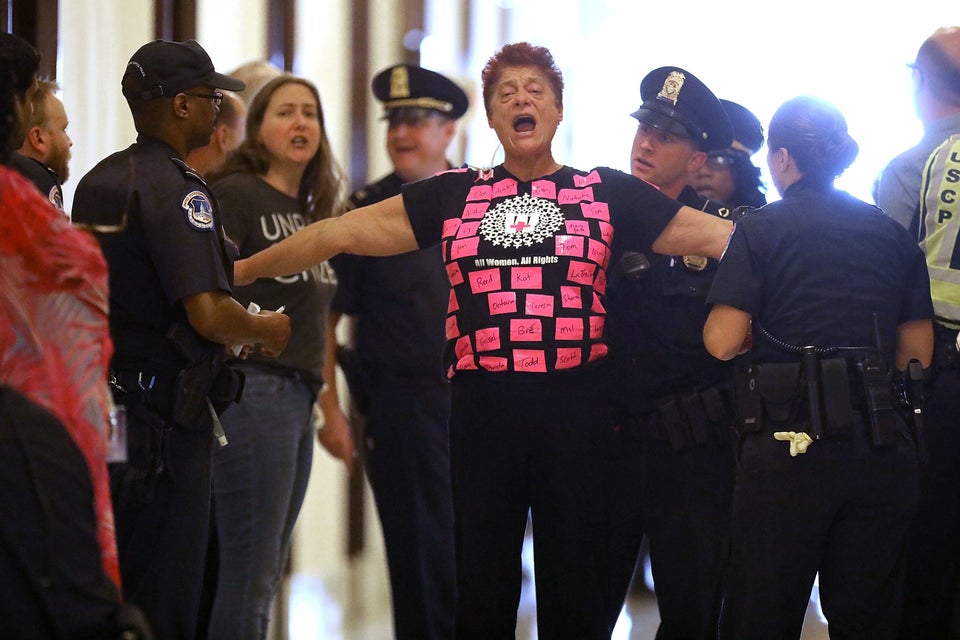 Health Care Protests At U.S. Capitol
Popular in the Community