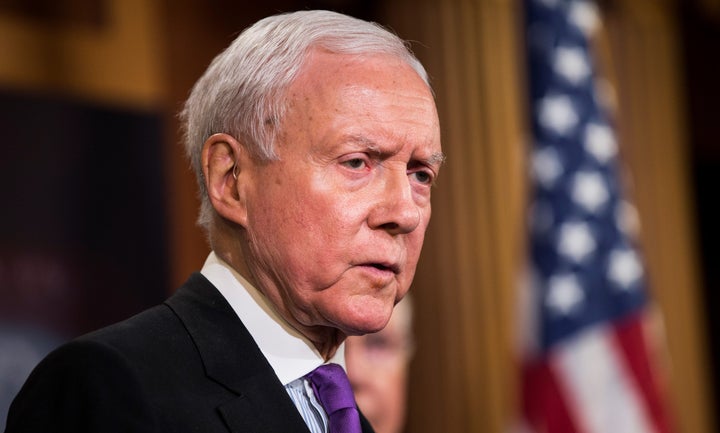 WASHINGTON -- In late April, a Colombian diplomat sent two letters to leaders in Bogotá warning that efforts to lower the price of a major leukemia treatment could undermine a peace plan designed to end a half-century of conflict with Marxist rebels. After talks with both Obama administration trade officials and a key aide to Sen. Orrin Hatch (R-Utah), Andrés Flórez of the Colombian embassy became convinced that the U.S. government was willing to cut off $450 million in peace funding to retaliate if Colombia curbed profits on Gleevec, a breakthrough cancer drug.
Neither Hatch nor the Office of the U.S. Trade Representative have denied pressuring Colombia over the medication or invoking the peace program in private talks. The Flórez letters were first published by the nonprofit group Knowledge Ecology International more than a week ago.
Swiss pharmaceutical giant Novartis currently charges nearly double Colombia's per-capita income to provide a single patient with a one-year supply of Gleevec, also marketed as Glivec. By issuing a so-called compulsory license, the Colombian government could allow a generic competitor to provide a copy of the drug at a dramatically lower price.
On Thursday, Knowledge Ecology International and three other public health organizations wrote a letter to Hatch asking him to explain his position. Hatch chairs the Senate Finance Committee, which oversees U.S. trade policy for Congress.
"If these letters sent by the Embassy of Colombia are accurate, this is a highly inappropriate and wholly objectionable attempt to interfere with the right of the Colombian government to proceed with this compulsory license through threats and distortions," the letter reads. "In our view it is particularly unconscionable that this be tied in any way to funding ... to support the peace process."
Public Citizen, HealthGAP and Oxfam America also signed the letter. Hatch's office did not respond to a request for comment.
World Trade Organization treaties and the U.S. trade agreement with Colombia allow countries to issue compulsory licenses for generic drugs. Although American trade policy has consistently privileged the profits of major pharmaceutical companies for decades, the pact with Colombia includes unusually flexible terms on drug affordability. Novartis has reaped about $4.7 billion in Gleevec sales sales every year since 2012.
President Barack Obama pledged $450 million in peace funding to Colombia in February. The money would be spent helping the Colombian government fight the illegal drug trade and retraining members of the Revolutionary Armed Forces of Colombia rebel group, known as FARC.
Read the full letter from Knowledge Ecology International, Public Citizen, HealthGAP and Oxfam America here.
Zach Carter is a co-host of the HuffPost Politics podcast "So, That Happened." Subscribe here or listen to the latest episode below:
Popular in the Community