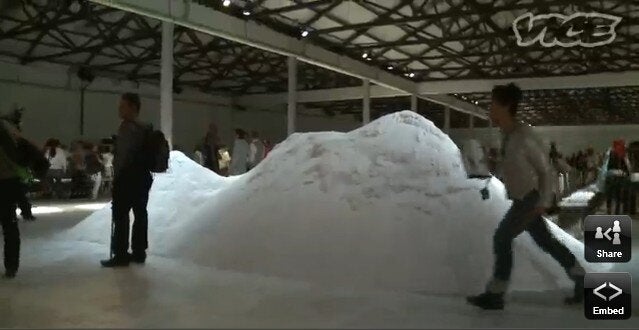 High fashion in the land of Pablo Escobar has a distinctly Latin flavor, a surreal place where the narco-aesthetic is proudly flaunted with "mountains of cocaine," urban pole dancing competitions are held on street-corner lamp posts and, at least one fashionista sector, celebrates the voluminous Latino bottom.
In the latest installment of the Vice series, model and presenter Charlet Duboc visits ColombiaModa Fashion Week, supposedly the more traditional show, with European-style tall and thin models and bizarre stage props such as mountains of faux cocaine. This is, after all, the land of the magical realist Macondo.
"Cocaine has gone from being the elephant in a corner of the room to just a giant pile of prop drugs in the middle of the room," said Duboc, who even interviews Escobar's brother about the late drug trafficker's fashion sense.
At the alternative Moda Para El Mundo show (Fashion For The World), which celebrates the more traditional Latin American full-figured aesthetic, bodacious curves worthy of a Fernando Botero sculpture seem to startle Duboc.
"People's arses are such a massive distraction from anything else," she said, looking stunned. "It's kind of impossible to talk about anything else. It's just ridiculous."
In a beauty-obsessed country, a young beautician at one of the shows, Maria, makes a disturbing revelation: all of her friends, she said, have had cosmetic surgery -- either breast or bottom implants -- "by the age of 17."
The obsession, Maria said, dates to a time when the drug cartels ruled.
"I dare say it has to do with narco trafficking," she said. "They always want an exuberant woman with many attributes who is very revealing. The culture applied itself to Medellin. All girls have to have perfect hourglass figures or even better... It is often implied that to be beautiful there is a need to have surgery. Not just the breasts, but also the face, everything."
"While ColombiaModa may be championing a skinny look, the remainder of the city -- and the country at large -- continues to pay homage to the famous Latina booty and its accentuated form, known locally as 'narco beauty.'"
"I didn't take part in ColombiaModa because I was too fat," one model tells Duboc. "But I am happy with the way I am. I think ColombiaModa should show fashion and Colombian models."
A surgeon, Juan Mejia, told of horrific cases of bottom injections going "horribly, irreversibly wrong," The Daily Mail noted:
And sadly, he said, the upward trend in plastic surgery is a direct result of the country's poor educational system.

'There are many girls from working and lower classes that do not hope to see education. They have seen that beauty queens and models have managed to climb social barriers and they stop relying on education, relying on a future where beauty could help them.'
SEE PHOTOS FROM COLOMBIAMODA 2011: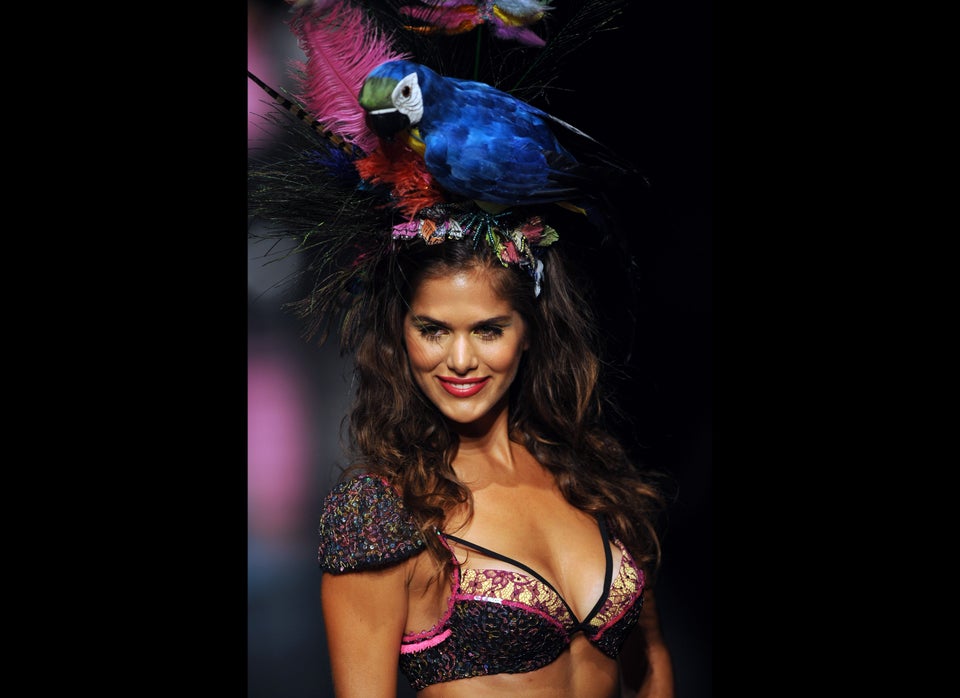 Popular in the Community