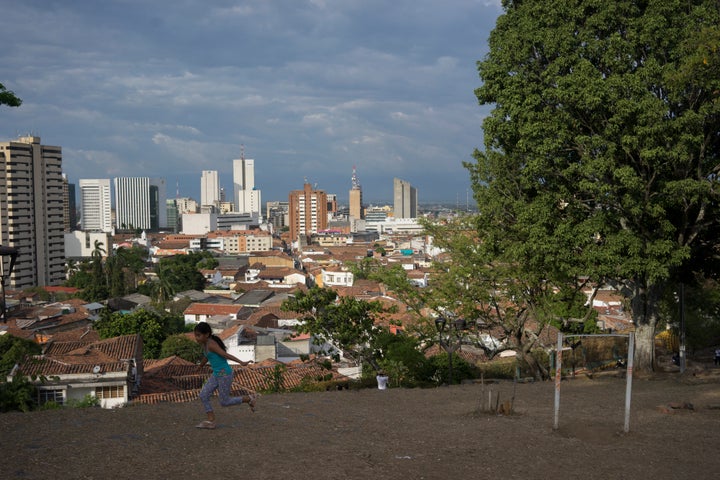 Could there be a science behind reducing homicides?
Rodrigo Guerrero Valasco, the mayor of Cali, Colombia's second-largest city, would probably say so, based on his experience of using his background as a Harvard School of Public Health-trained epidemiologist to address the issue of homicides in his hometown.
As Valasco writes in a story published last month by Scientific American magazine, homicides were rampant in Cali when his term as the city's mayor began in 1992. In response, his administration created a database allowing for an analysis of the societal factors at the root of the problem. That analysis helped inform the development of new policies and laws concerning guns and alcohol. 
In addition, more police officers were put on the street and their equipment was improved. More prosecutors were added and Valasco also launched a new program called DESEPAZ where "youth houses" allowing young people could get together and socialize were opened in a number of neighborhoods. There, youth formerly involved in gangs were trained by city employees how to run small businesses. 
Valasco's method appears to have been effective. Murders in Cali dropped from 124 per 100,000 residents to 86 over the course of three years. Valasco left office in 1994 but returned in 2012 and saw another drop in homicides after the method was re-implemented with new tweaks he details in the Scientific American column.
In the city of Bogotá, which began a similar approach to the issue, saw a reduction of 59 homicides per 100,000 residents in 1995 to 25 in 2003, the nine years that the method was in use.
Nationwide, the number of homicides in Colombia has also been on decline since 2009, when killings spiked in parts of the country due to warring drug traffickers.
Despite the Colombian cities' success, Valasco also points out that the approach is not a "one-size-fits-all" one and that there are no quick fixes to the problem.
The What's Working Honor Roll highlights some of the best reporting and analysis, from a range of media outlets, on all the ways people are working toward solutions to some of our greatest challenges. If you know a story you think should be on our Honor Roll, please send an email to editor Joseph Erbentraut at joseph.erbentraut@huffingtonpost.com with the subject line "WHAT'S WORKING." 
Calling all HuffPost superfans!
Sign up for membership to become a founding member and help shape HuffPost's next chapter