 That's the hope of city officials in Bogota, who are contemplating a novel solution to a dangerous drug epidemic.
BBC Mundo reports that the city is planning a system of "controlled consumption centers," where addicts could be weaned off more hard-core drugs, such as heroin or crack, and slowly introduced to pot.
Although Colombia has successfully cracked down on its drug export business, many native Colombians are addicted to drugs, including the highly addictive cocaine derivative known as basuco, Agence France-Presse previously reported.
Because of its continued prevalence, as well as its toxicity, basuco will be one of the drugs targeted by Bogota Mayor Gustavo Petro's planned treatment centers, according to BBC Mundo. The treatment centers are part of a larger movement in Colombia to classify drug addiction as an issue of public health rather than crime, AFP noted in 2012.
"We're in the process of looking for alternatives to a policy that, over 30 years, has caused deaths, has caused problems and has caused economic and public health difficulties and social problems in Colombia," Rubén Ramírez, director of the Center for Study and Analysis in Coexistence and Public Safety, told BBC Mundo. "And among the ideas is one to do a pilot study on the substitution of [marijuana for cocaine]."
The initiative could be implemented within two months and would be used to study the effectiveness of marijuana on reducing and alleviating withdrawal symptoms in addicts who want to kick their cocaine or heroine habits.
However, as ABC News reports, this type of treatment isn't likely to gain steam in the U.S. soon.
"Unfortunately, universities rely on grants from the federal government for research, so most of what they do is what the feds want done," Amanda Reiman, a policy manager with the Drug Policy Alliance, told ABC News. "As you can probably guess, the feds are not too interested in beneficial uses for marijuana, and even less interested in how to help people who are addicted to substances, so most of the research in this area occurs outside the U.S. or through private funding."
Support HuffPost
The Stakes Have Never Been Higher
Related
Before You Go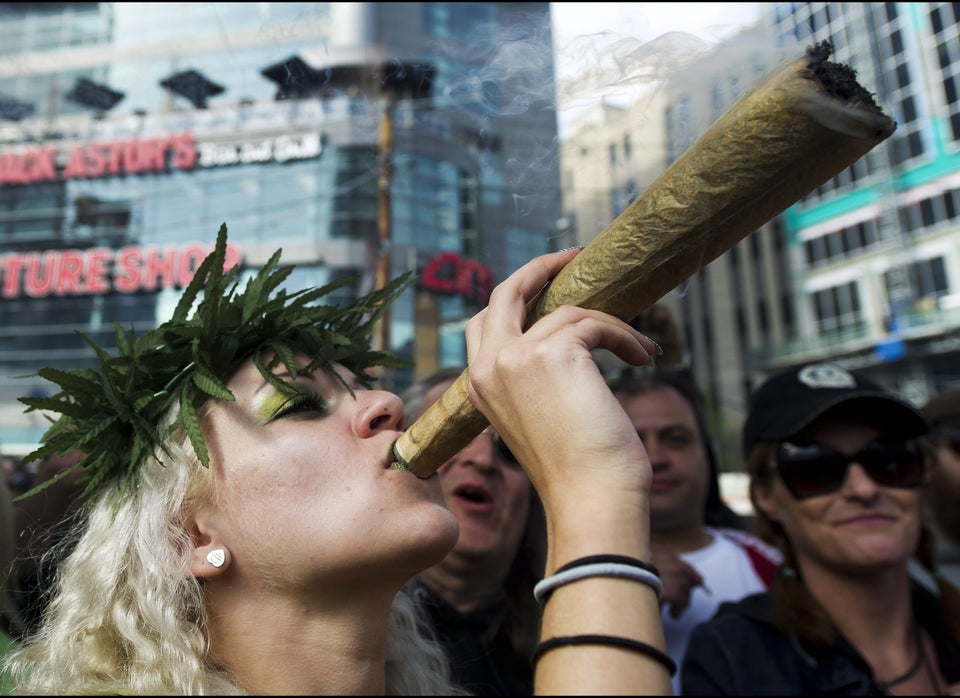 The Most And Least Used Drugs In the World
Popular in the Community