The classic blue and white china pattern is popping up on more than just tabletops -- we're seeing blue and white rooms inspired by them.
We've been doting on blue-and-white porcelain recently, the scenic, floral and sometimes animal-print wares that made their way from ancient China to the Netherlands to tabletops across the U.S.
And perhaps it's our keen sense of how the ornate pieces are being used nowadays that's caused us to take note of a rising trend along the way -- blue and white patterns being used on walls and bedding and floor coverings, too.
Here are some of the prettiest china-inspired rooms we've seen.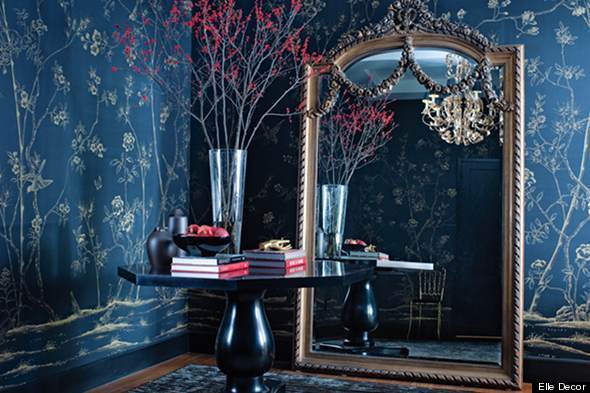 Elle Decor featured this de Gournay wallpaper in a recent issue. It's the classic blue and white palette, in reverse.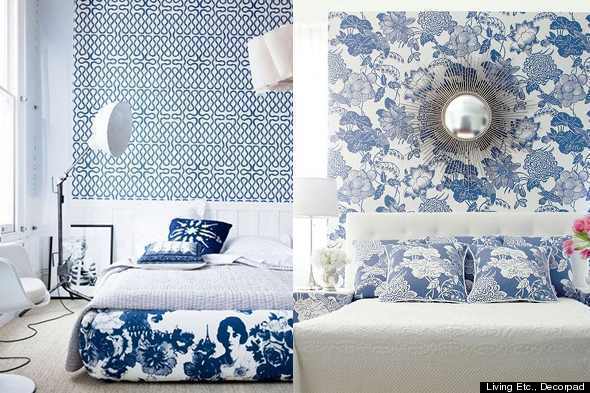 While many early motifs were largely inspired by Islamic decorations, including Persian and Arabic script, patterns later evolved into more scenic themes out of Europe and China. Modern variations have been cropping up in wallpapers, right, and bedding, left, their blue coloring totally living up to its calming reputation (even despite the busy prints).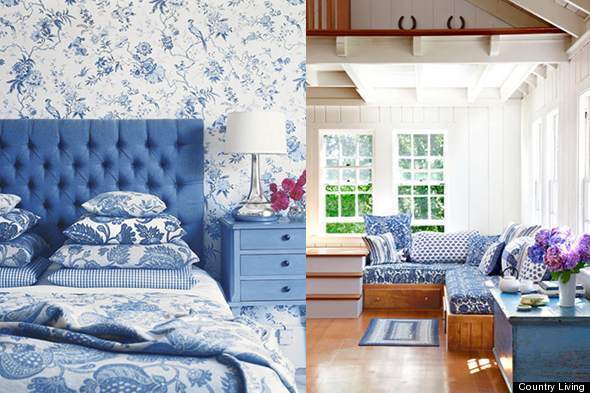 Floral and pastoral designs, in shades of blue and white, seem to be a favorite of Country Living magazine who piled them on in a monochromatic bedroom, left, and on a daybed in the home of actor Tony Shaloub, right.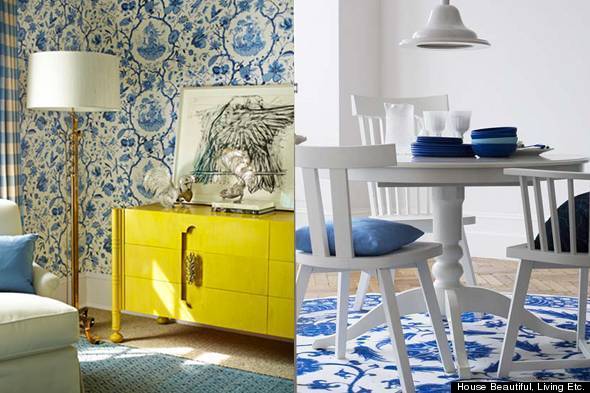 The designer of this master bedroom featured in House Beautiful magazine, left, calls his choice of wallpaper a "souped-up, major toile in a very sharp blue." Though we've seen the pattern reincarnated in a multitude of shades, blue and white is one of the original color schemes. A large-scale version is woven into a rug, right, and grounded by a crisp white dining set and a band of blue accessories.
Tell us: Do you love decorating in blue and white? What other color combos are you crazy for? Weigh in on our Facebook page!
And here's a video about how to use color in home decorating.