While attempting to assimilate into Bogota's creative community, I've found myself craving more time in La Candelaria. For those not familiar with Bogota, La Candelaria is a hub for street art fanatics, museum hunters and clubbers. The famous Museo Botero and Museo del Oro only scratch the surface of this art-centric barrio.

Although still a dangerous place to be wandering around at night, La Candelaria is brimming with color, personality and most of all, intrigue. It's generally easy to differentiate between the locals and the tourists, but having this steady balance is part of its "old city" charm. Locals are hard at work, entertaining travelers with an impressive variety of street performances and hand-made crafts.

As Bogota's historical downtown neighborhood, countless hostels are located here, making it a popular spot for young backpackers and foreign expats. As in any crowded global city, La Candelaria is naturally a target for pickpocketing but despite being a concern for many, it does little to discourage travelers from flocking toward the Spanish Colonial and Baroque styled buildings and ornate cathedrals.

Living in the north of Bogata myself, the two contrasting neighborhoods could not be more different. Swapping busy roads and massive shopping malls for the romantic cobblestoned streets of La Candelaria was anything but a leisurely walk in the park. Seeing bright color at every turn, it's hard not to find even the smallest glimmer of inspiration.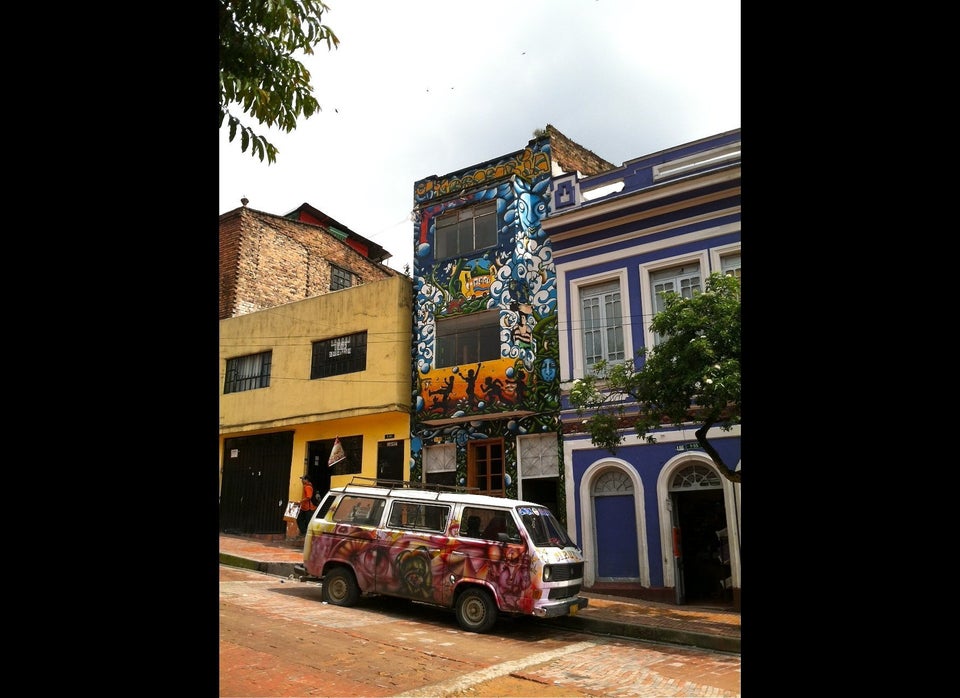 The Colors of La Candelaria