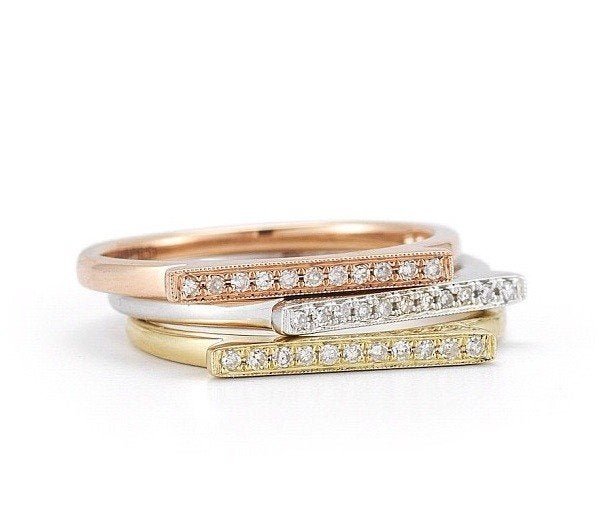 While white diamonds and white wedding gowns may be the safest bet, some brides are looking for a look that's more out of the ring box and kissed with just a splash of girly color.
Actress Jessica Biel is one such lady. She made a bold move with her blush pink wedding gown that was both playful and romantic at the same time. In combining the purity of white with the daring boldness of red, she was able to achieve elements of both.
And if you're the type of woman looking for something just slightly off the beaten track, then maybe adding a hint of pink color to your bridal or fashion jewelry will be the right move for you. We're going to take a look at two ways to accomplish this in a classy, sophisticated way: pink sapphires and rose gold.
First, let's take a look at a hot new trend we've been seeing more of lately: pink sapphires. Pink sapphires are the funky little sister of royal red rubies. They are actually the same stone. The only distinction that separates a red ruby from a pink sapphire is the gemologist's color grade. That means that pink sapphires can be dark pink (in other words, light red), or light pink, purplish pink, or even orangey pink like the rare Padparadscha pink sapphires mostly mined in Sri Lanka. (The name comes from the Sanskrit/Sinhalese words "padma raga", which mean lotus color and denote the delicate orangy-pink color of the lotus flower.)
There are at least two reasons to consider pink sapphires. First, they are gorgeously colored gems in the sapphire family, a family that traditionally represents royalty, good fortune, wisdom, and holiness. Let's face it, most women (and girls) like, if not adore, the color pink. The deeper the pink, the more expensive the pink sapphire will be. But that doesn't mean that you should use the price as an indication of the beauty of the sapphire; rather, which shade of pink speaks to your sense of style? Bubble gum pink? Rosé pink? Neon pink? Or pink lilac with a hint of purple?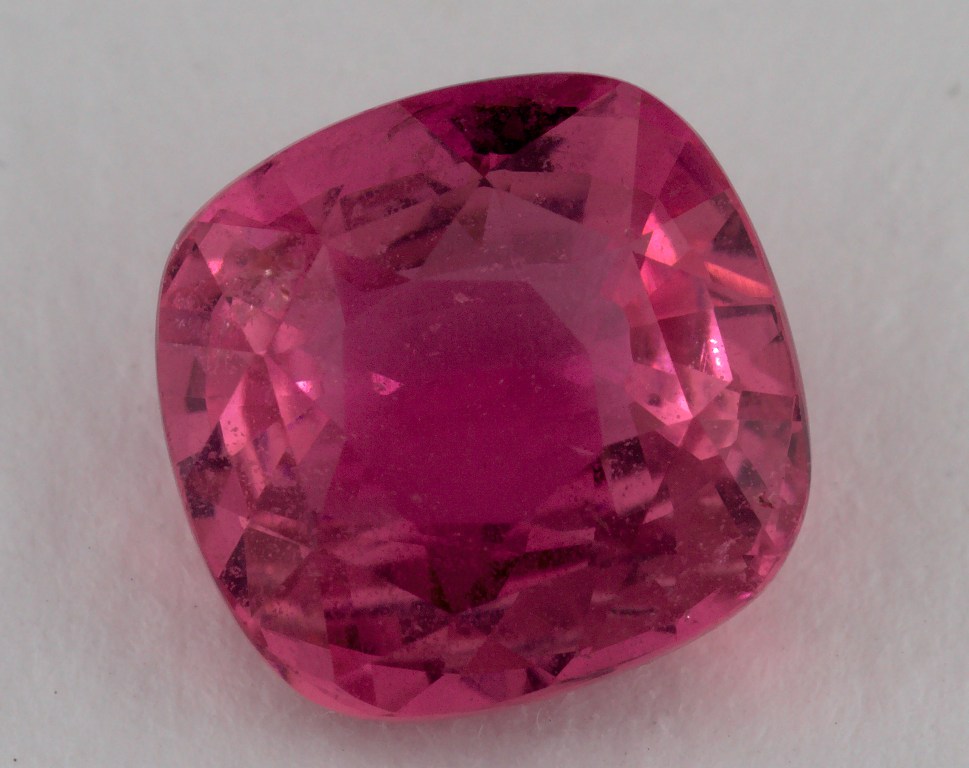 4.72 Carat Cushion Cut Pink Sapphire from James Allen
The other reason to do your homework on pink sapphires is because they are a more affordable alternative to pink diamonds. Pink diamonds are incredibly rare and as such, are incredibly expensive. If you like the look of pink diamonds, you would do well to explore pink sapphires and save yourself some serious money. Of course, pink diamonds and pink sapphires do not look like twin sisters. But, the savings speak for themselves: a half-carat fancy intense pink diamond could go for upwards of $75,000! A 3 ct. round pink sapphire could go for about $6,000. The size of the pink diamond is more than five times smaller than the pink sapphire but over twelve times more expensive!
I've heard experts in the jewelry industry say that ours is the Age of Rose Gold. Well, bring it on! This delicate hue is both highly flattering for all skin tones and gives your gemstones a distinct, fresh look, apart from the white gold/platinum and yellow gold standards. Rose gold is actually a gold and copper alloy, with copper lending its red hue to gold's yellow. It is also known as pink gold and red gold, depending on the amount of copper. The more copper there is, the stronger the red coloration of the gold. Rose gold is usually about 75 percent gold and 25 percent copper whereas red gold is usually 50/50 gold and copper. Because rose gold is an alloy, or mixture, by its very nature, "pure rose gold" doesn't really exist.
Rose gold is a great option for wedding bands. For women, a rose gold band can complement a rose gold engagement band, or contrast nicely with mixed bands of rose, white or yellow gold. Pave rose gold bands have been extremely popular lately, as are stackable pave eternity bands in different shades of gold.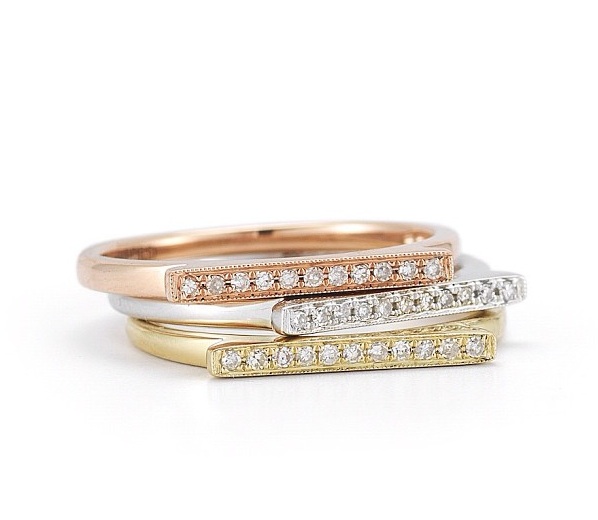 Stackable Rings from designer Dana Rebecca
And for men, rose gold is a creative, classy option. While maintaining the look of the solid gold band, the rose alloy makes the ring slightly more unique. Or if you are more daring, you can combine the look of two or three shades of gold in one ring. In any case, let it be known that rose gold is not only for women. It certainly doesn't scream femininity like a pink sapphire does; rather, it's an understated, very slight departure from the ho-hum manly world of white and yellow gold. And it seems that jewelers are responding to increased demand for men's wedding bands in rose gold. There are many more options for today's groom than there were even 20 years ago when the only choice a man had was the width of his band.
A nice advantage to setting a white diamond in rose gold is that you can get away with selecting a diamond with a lower color grade. The deep color of the rose gold is reflected through the diamond. Therefore, you can choose K-M color for a round brilliant cut, J-K for a princess, emerald, or Asscher cut, and for all other shapes, I-J color. This is in contrast to setting a diamond with white gold or platinum, which both require higher color grades to match these white metals. This will lead to very significant savings. By the way, if your setting contains both rose and white gold/platinum, then pay attention to the color of the basket -- that which holds the diamond -- to see if you can take this diamond color shortcut.
Be it cotton candy pink sapphires or the ever-popular rose gold, think pink when it comes time for your next jewelry purchase, and you will be guaranteed a creative, vibrant, and playful look.
Related