The study conducted by the Colorado Futures Center at CSU estimates that in 2014, 642,772 Colorado residents -- roughly 12 percent of the state population -- will be buying legal marijuana, bags and bags of it, in 2014. The CSU researchers assume that each marijuana user will buy approximately 3.5 ounces of pot during the year, for a grand total of 2,258,985 ounces of pot -- that's about 142,000 pounds or 71 tons.
The study assumes that an ounce of weed costs about $185, a price point set by averages at crowd-sourced marijuana price website PriceOfWeed.com along with estimated tax rates on marijuana, and based on that price -- which will of course shift up or down depending on region and quality of the pot -- Coloradans will be spending about $420 million on marijuana next year.
Amendment 64 also allows Coloradans to grow their own marijuana supply for personal use, so the numbers could skew downward if more residents opt-in on growing than buying at retail stores. However, since a legal, recreational marijuana marketplace is such a new concept, there remains many unknowns about how profitable, or not, it will turn out to be.
The Coloradoan followed up this study with a video showing what 3.5 ounces of pot -- the assumed average a Colorado pot smoker uses -- looks like (because they obviously could not get their hands on 2.2 million ounces). Watch the video above.
Colorado voters passed Amendment 64 last November making the limited sale, possession and growing of marijuana for recreational purposes legal for adults 21 and over. A64 states that adults can possess up to an ounce of pot, can grow as many as six marijuana plants at home (with only three flowering at any given time), but that home-grown marijuana can only be for personal use and cannot be sold, however, adults can gift one another up to an ounce of pot.
Before You Go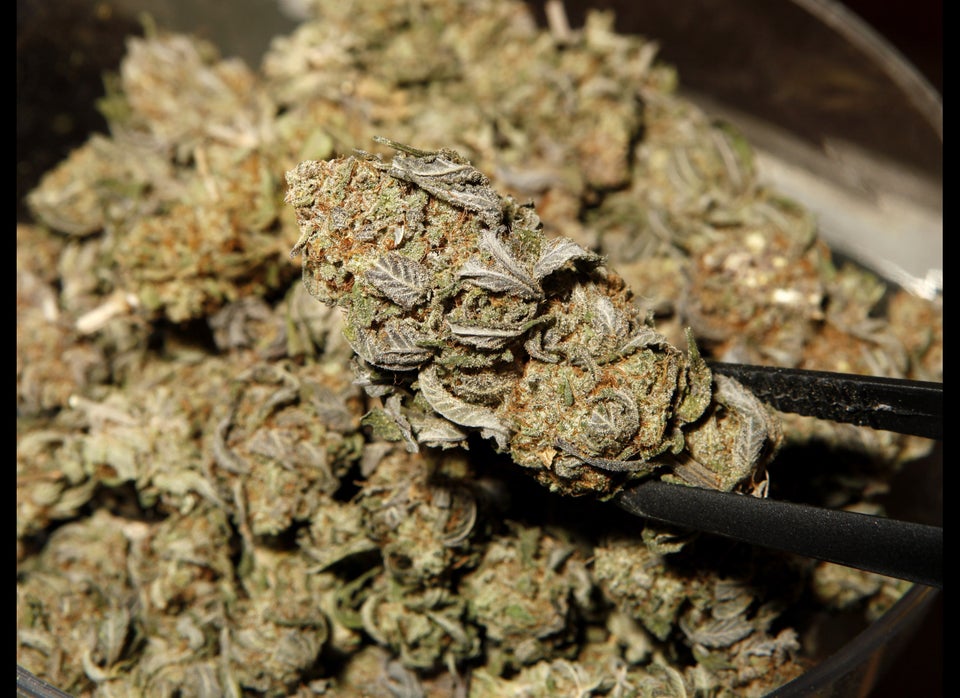 16 Facts About Marijuana And The U.S. Economy
Popular in the Community