DENVER -- "The sooner you get it in, the sooner they stop calling you."
That's what Kristyne Brenner, a resident of the Denver suburb of Greenwood Village, described as the only way to cease the incessant calling from the campaigns of Sen. Mark Udall (D-Colo.) and his Republican challenger, Rep. Cory Gardner. The already high-stakes Senate contest between Udall and Gardner has gained an added element of uncertainty because this year, every registered Colorado voter has received a ballot by mail.
And to the chagrin of voters like Brenner, both campaigns are going all-out to make sure no one forgets to send in their ballot.
Colorado's nearly three million registered voters began receiving ballots on Oct. 14. Campaigns can track which voters have not yet returned their ballots, as well as who hasn't registered at all. As a result, residents have experienced a significant amount of harassment from campaigns. This will likely continue through Nov. 4, since people can also register on Election Day and vote in person. (Voters can also register online and receive a ballot in the mail until Oct. 27.)
The seemingly nonstop calls from campaigns have aggravated Brenner's frustration with a race that she already considered too polarized and negative.
"I'm pretty much over it," she grumbled as she tossed back popcorn kernels while taking a break from shopping at Denver's upscale Cherry Creek mall. Based on a number of interviews conducted by The Huffington Post, Brenner's annoyance seems to be a universal emotion in the highly-targeted Denver suburbs.
Colorado is only the third state, after Washington and Oregon, to implement a universal mail-out system. Both of those states saw dramatically higher turnout after transitioning to all-mail elections, but the difference may not be as pronounced in Colorado, where 73.5 percent of voters turned out in 2010.
The all-mail option, along with the technological capabilities that campaigns have at their disposal, have changed the dynamics of the tight race between Udall and Gardner. Campaigns can track who has and who hasn't sent their ballots back in real time, with data posted by each county.
"One of the nice things about these mail-in ballots is that they post pretty up-to-date records of who has submitted their ballot, so people who have received, but haven't yet sent it in, campaigns have a list of those people," Seth Masket, an associate professor of political science at the University of Denver, told HuffPost. "They can go knock on their door, give them the information they need, remind them about the postage and the due date."
"The whole mail-in ballot is interesting in that a lot of voters treat it more or less like a bill -- some people pay it immediately and some people wait until the last minute," Masket added.
Udall's campaign, in particular, is hoping that the all-mail system will increase Democratic turnout. To defend his seat against Gardner, the senator needs to reach voters just like Brenner -- Democratic-leaning women who have been reached by television advertisements, have received ballots and plan on voting. Udall has consistently trailed Gardner in a number of recent polls. But a large lead among women may put Udall over the top, as it did for Democratic Sen. Michael Bennet in 2010. And the all-mail format could also help the Democrat, as it did for Sen. Patty Murray (D-Wash.) that same year.
A spokesperson for the Udall campaign expressed cautious optimism that the all-mail system would be an asset, but noted that the outcome would nonetheless come down to the campaign's field efforts.
"Everyone recognizes that the all-mail-in ballot is the X-factor in this election. No one's quite sure what sort of effect it's going to end up having on the bottom line when it's all said and done," Kristin Lynch, Udall for Colorado's press secretary, told HuffPost. "From our perspective, historically looking at midterm elections in Colorado, the challenge is getting Democrats out. Democrats just don't show up with as much force in non-presidential elections. Part of that is just because voting is sometimes difficult."
"We're lowering the barrier to being able to vote, which is a good thing for democracy, but also because our people, who don't usually turn up in non-presidential years, they will hopefully turn out in a bigger force," she continued. "We're not taking anything for granted. ... It's sort of like the mail-in ballot will be the icing on the cake."
"We are confident that ... our ground game, in addition to the all-mail voting, will be like a one-two punch," Lynch added.
Lynch, who has been tweeting motivational messages like "#FieldWinsRaces," explained that the Udall campaign is now more focused on contacting likely Democratic voters, like Brenner, rather than spending resources on those who may remain undecided.
"Once they voted, they are out of our universe," she said. "Our universe narrows and gets more efficient."
Both Udall's and Gardner's campaigns have set up unprecedented field efforts to goad the procrastinators into voting. Udall's campaign has 25 field offices, compared to 15 in 2010. It also has 100 field organizers, up from 40 in the last midterm and three times the number of volunteers Bennet had. Republicans, for their part, have 14 field offices across the state, twice as many as they've had before, and have been aggressively recruiting volunteers to canvass and make calls. Gardner reportedly has 2000 paid canvassers, though his campaign has been less forthcoming about its get out the vote strategy, perhaps hoping to catch Udall by surprise.
Not everyone is happy with the new voting format. Republicans, including some in Democratic Gov. John Hickenlooper's administration, have been expressing concerns that the universal mail-out system may make it easier to commit voter fraud. To mitigate that risk, counties have electronic databases that allow elections officials to check whether a voter has cast a ballot in more than one precinct. Conservatives and "voter integrity" organizations are also unsettled by the state's provision that people may collect and deliver up to 10 filled-out ballots, arguing that so-called "ballot harvesting" opens the door to coercion. And, as Mother Jones reported Monday, conservative activist James O'Keefe unsuccessfully attempted to bait Democratic field staffers into signing off on fraud by mail.
Despite all the anticipation of higher Democratic turnout, there's a chance that the all-mail format won't turn the election around for Udall. To prevail, he'll need his supporters to feel motivated enough to mark their ballot in blue or black ink, scrounge up a couple of stamps, sign the outside of their envelope and either drop it in the mail or take it to a designated return center.
"There's some evidence that by spreading out Election Day over several weeks, it actually hurts turnout a little bit, because it's no longer one special day that everything is oriented around," Masket said. "It becomes a part of regular life for a few weeks and people might not get the same information about when to turn out to vote."
Masket said that if Gardner ultimately wins on Nov. 4, the lesson may be that even an all-mail election and an unprecedented ground effort couldn't overcome the national political climate holding Democratic incumbents back.
"It's a bad year to be running as a Democrat," he said. "It's a reminder that Colorado is actually a purple state. In the years when Republicans are doing well, that's going to be tough ground for any Democrat to defend."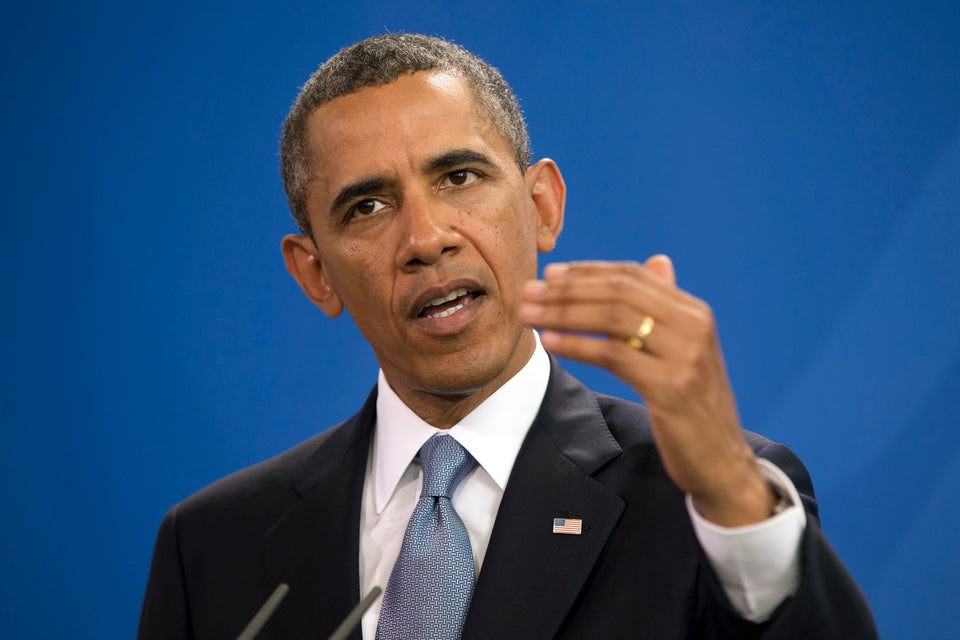 Politicians React To Voting Rights Act Ruling
Popular in the Community