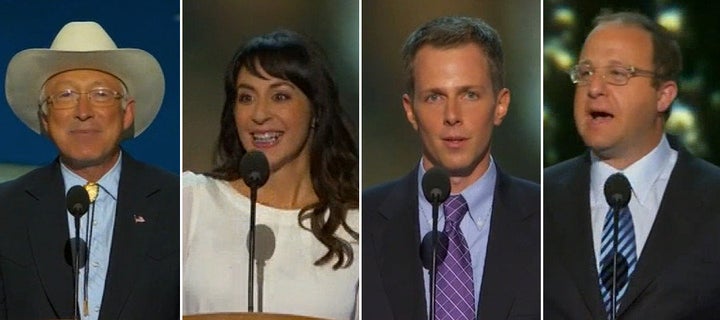 The state of Colorado was well represented during the opening night of the Democratic National Convention with speeches from Rep. Jared Polis, Secretary of the Interior Ken Salazar, University of Colorado Boulder senior Ryan Case and Westminster woman Maria Ciano, who was raised in a Republican-voting family, who now supports the Democratic Party.
(SCROLL DOWN FOR VIDEO FROM ALL COLORADO SPEAKERS)
Ken Salazar, in his signature cowboy hat, spoke the longest of the four speakers for around seven minutes. "I'm proud that Colorado delivered a victory to Barack Obama in 2008 and we will do so again in 2012," Salazar said to a cheering DNC crowd that included Denver Mayor Michael Hancock. Salazar's speech focused on his personal experience growing up in a working class family and keeping the American Dream alive.
"Barack Obama was not born into wealth or privilege, yet today his is president of these United States of America," Salazar said. "Barack Obama has lived the American Dream. He has walked in our shoes."
WATCH SALAZAR'S SPEECH:
Jared Polis delivered a passionate speech to the DNC crowd which focused a lot on celebrating the diversity of America. "My name is Jared Polis," he began. "My great-grandparents were immigrants. I am Jewish. I am gay. I am a father. I am a son. I am an entrepreneur. I am a congressman from Colorado. I am always an optimist. But first and foremost, I am an American."
We are a diverse country, but we are one country. And we are at our best when we come together as Americans, not despite our differences, but in celebration of them. From the newest arrivals to our Native American brothers and sisters, we are one America. Barack Obama understands that together we can take on any challenge, and together, we can move our country forward. Out of many, one!
WATCH POLIS' SPEECH:
CU-Boulder senior Ryan Case was introduced by a video clip of Obama speaking about him at a recent rally, "Americans like Ryan are why I ran for this office in the first place and why I am running for it again."
"All of us deserve the education we need to get the jobs our country needs. But Governor Romney's plan could reduce Pell Grants for 10 million young people like me."
WATCH CASE'S SPEECH:
Westminster woman Maria Ciano, a stay-at-home mom who grew up in a Republican household, spoke with passion about her transition from supporting the GOP to the Democratic Party. "I still believe in small government," Ciano said. "But I no longer believe in the Republican party."
"Mitt Romney and Paul Ryan want the government to have a say in my family planning. They want employers to decide what kind of birth control coverage I have or if I can have it at all. That's not small government. That's not the America I love."
WATCH CIANO'S SPEECH:
Governor John Hickenlooper and Rep. Diana DeGette are slated for speeches Wednesday night.
Photos from the Democratic National Convention:

Before You Go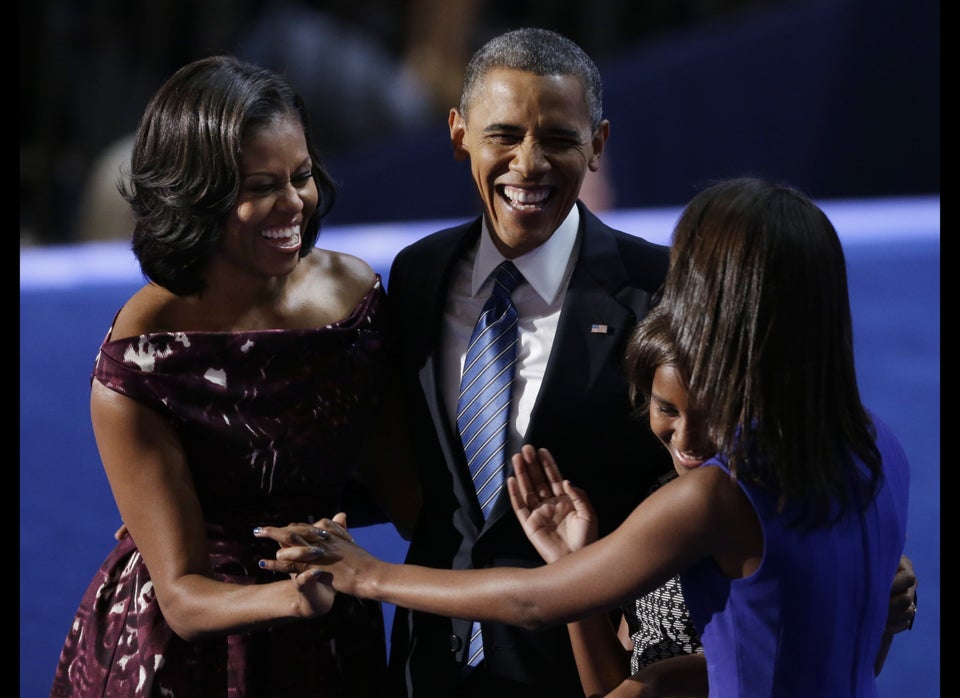 Obama Rocks Democratic Convention
Popular in the Community