Nov 8 (Reuters) - Colorado's Republican attorney general said the state cannot collect taxes of up to 15 percent on pot sales without further voter approval, casting doubt on how quickly a new state measure legalizing recreational marijuana can be implemented.
Colorado Attorney General John Suthers has said that he would implement a voter-approved constitutional amendment legalizing the recreational use of marijuana by adults, although he personally opposed it. But he said the language of the measure conflicts with the state's Taxpayer Bill of Rights.
Washington state and Colorado became the first in the nation to legalize recreational marijuana on Tuesday, putting both states on a possible collision course with the federal government, which says pot remains an illegal narcotic under U.S. law. A similar move to legalize pot in Oregon failed.
But in a blow to backers of Colorado's pot legalization measure, Suthers faulted the pro-pot campaign for telling voters the state would tax pot sales and raise up to $40 million a year for schools.
"In fact, Amendment 64 did not comply with required language under the Taxpayers Bill of Rights and no such tax will be imposed," Suthers said in a statement on Wednesday, citing a 1992 law that bars state officials from raising taxes without a vote of the people.
He said the state legislature would have to approve a tax of up to 15 percent on pot sales and then put that before voters.
The text of Colorado's amendment, which was approved by over 54 percent of state voters, said the legislature would have to impose a special tax of up to 15 percent on the drug.
But Suthers' office said the measure did not contain the precise language called for under the Taxpayer Bill of Rights, which specifies that voters must be asked "Shall ... taxes be increased" a certain amount of dollars per year.

PROPONENTS DO NOT EXPECT PROBLEMS
Both the measures in Washington state and Colorado would allow individuals to have up to an ounce of pot and call on state officials to create a system to regulate and tax cannabis, which would be sold to adults over age 21 at special stores.
Brian Vicente, co-director of the campaign team behind the measure, said he does not anticipate any problems.
"It's just unfathomable that the legislature would not act on this direct mandate from Colorado voters to tax marijuana sales," he said, adding that voters would approve the tax when it comes before them next year, in advance of the first recreational pot stores opening in the state in 2014.
"We would remind the governor as well as Attorney General Suthers that they work for the people of Colorado, not the federal government, so they need to respect the will of the voters," Vicente said.
Eric Brown, a spokesman for Colorado's Democratic Governor John Hickenlooper, said the governor would speak by phone on Friday with U.S. Attorney General Eric Holder about the measure.
Hickenlooper, who also personally opposed the amendment, has pledged to respect the will of the voters.
Colorado House of Representatives speaker designate Mark Ferrandino, a Democrat, said on Thursday the legislature in 2013 would "move forward on the regulatory structure" for pot.
In Washington state, newly elected Attorney General Bob Ferguson, a Democrat who had opposed legalization, said he would also work to uphold the state's new pot laws.
"When the time is appropriate, I will meet with my staff and reach out to interested parties, including federal authorities, to develop a plan to move forward and defend the will of the people," he said in a statement.
The U.S. Justice Department has said in a statement that it is studying the initiatives and had no further comment. Federal authorities have in the past conducted raids at medical marijuana dispensaries in several of the 18 states that allow pot as medicine.

Support HuffPost
The Stakes Have Never Been Higher
Related
Before You Go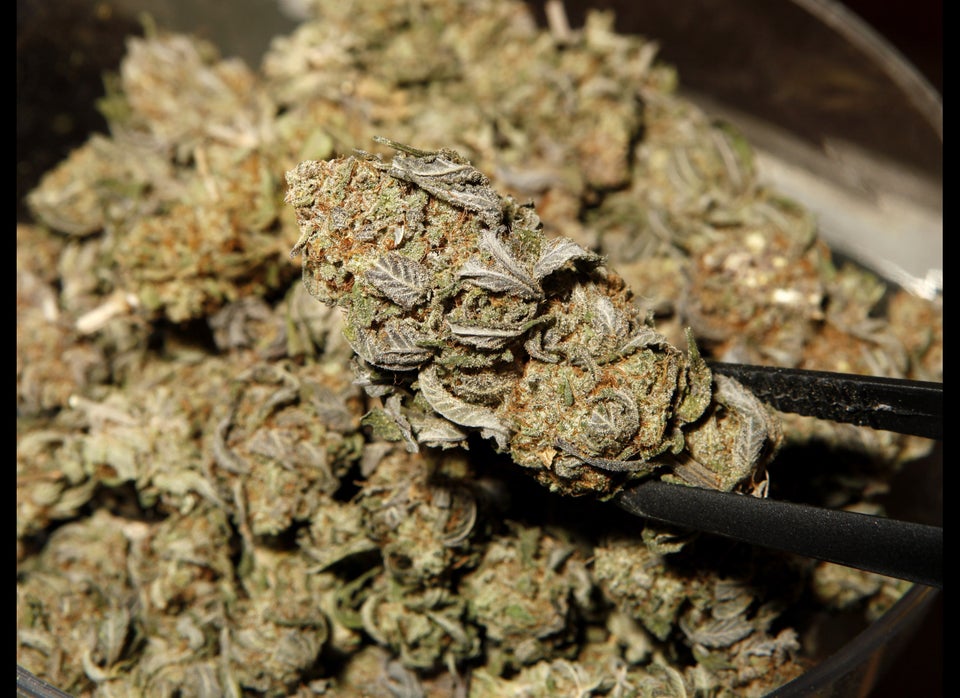 16 Facts About Marijuana And The U.S. Economy
Popular in the Community