Snow Kidding: 9-year-old Dane Best persuaded leaders of a small Colorado community to lift a long-standing ordinance banning snowball fights.
"The children of Severance want the opportunity to have a snowball fight like the rest of the world," Dane told town council members on Monday, according to The Greeley Tribune.
"The law was created many years ago," added Best, who wore a pink shirt and bow tie for his moment in the civic spotlight. "Today's kids need a reason to play outside."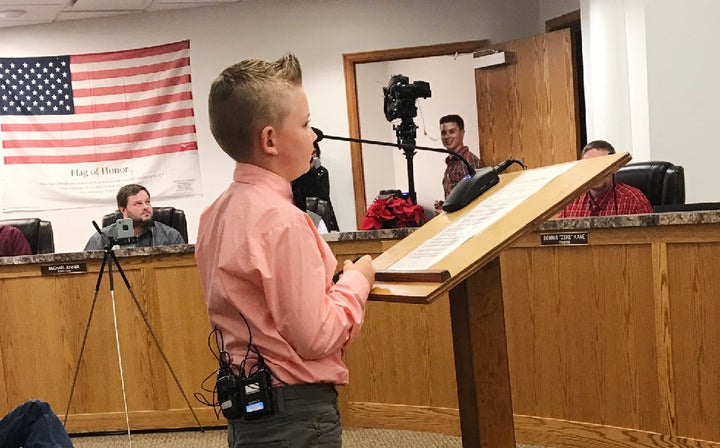 Dane not only stood up and addressed town leaders at the monthly meeting but gave a detailed presentation, according to his mother.
"It included a slideshow with facts he had researched and letters from his third-grade classmates," Brooke Best told HuffPost on Tuesday.
Dane's arguments in favor of throwing snowballs resulted in a unanimous vote to repeal the 98-year-old ban. It was reportedly part of an ordinance that prohibited the throwing of stones and other "missiles" in the town, which has a population of about 3,000 people and is about 65 miles north of Denver.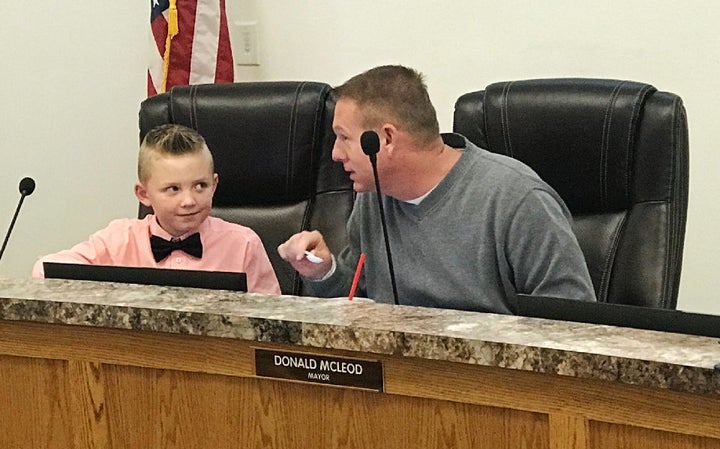 The boy learned about the bizarre law during a recent school field trip to the town hall.
"All of the kids always get blown away that it's illegal to have snowball fights in Severance," Kyle Rietkerk, assistant to the town administrator, told the Tribune before Monday's meeting. "So, what ends up happening is [town leaders] always encourage the kids with, 'You have the power you can change the law.' No one has."
Brooke Best told HuffPost her son initially asked her to lead the charge to have the law changed.
"If it's important to you, you need to do it,'" Best said she told Dane. "At first, I didn't know if he could, but figured if nothing else, it would be a good learning experience."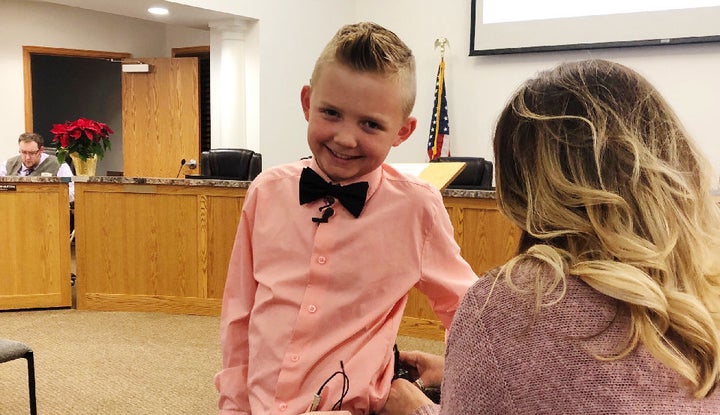 Dane spent about two months researching the subject and spoke to town administrators, who suggested he come to the November meeting of the town council.
Asked during that meeting if he had any specific targets in mind for a snowball fight, the boy reportedly pointed out his 4-year-old brother, Dax, who was also in attendance.
The council then set a vote on the issue for Monday's session.
A number of children and their parents attended the climatic meeting and cheered upon the ban's reversal. Mayor Don McLeod then gave Dane the honor of throwing the first legal snowball in Severance.
"He wanted to throw it at his little brother, but the mayor said, 'For the first snowball, let's throw it in a grassy area,' so he tossed it out there," said Brooke Best. "He was pretty excited."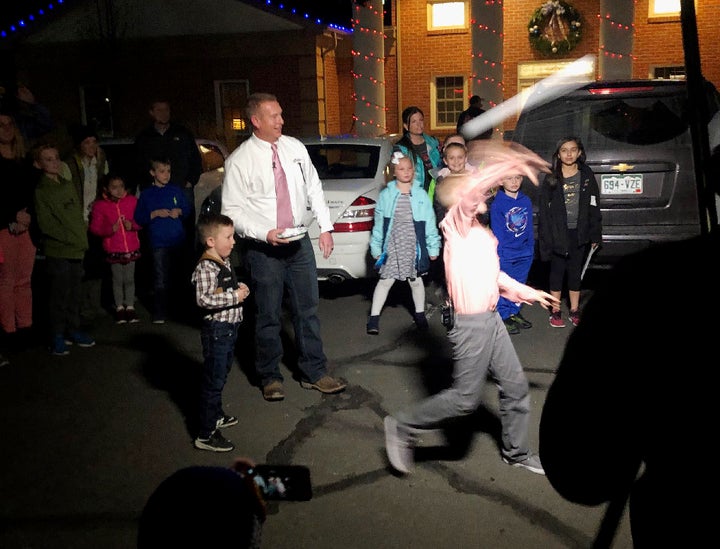 While Dane could very well have a future as a politician or attorney, he's told his parent's he wants to play in the NFL. But that may be subject to change, as he's already looking into having another unusual town ordinance changed ― one that defines pets as cats and dogs and prohibits each household from having more than three.
"He has a pet guinea pig and he keeps telling us he's breaking the law by having it," Brooke Best said.
And Dane is apparently not about to be involved in the breaking of any law – something mom said he reminds her of whenever she asks him to look after the guinea pig.
"He does use that against me when it comes time to clean the cage or feed him," Dane said with a laugh. "He'll say, 'Well, it is an illegal pet, mom. You better do that. I don't want to break the law.'"
Still, mom says the family couldn't be more impressed with Dane and look forward to seeing where his interests lead him.
"He's a little 9-year-old with big dreams," she said. "He definitely has courage and did this on his own, so no matter what path he takes this is definitely a learning experience and we're very proud."
REAL LIFE. REAL NEWS. REAL VOICES.
Help us tell more of the stories that matter from voices that too often remain unheard.
BEFORE YOU GO
PHOTO GALLERY
Dogs Playing In Snow