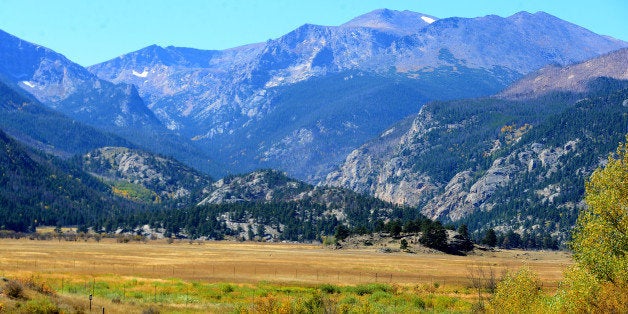 Memorial Day weekend, which is just around the corner, is the traditional beginning of summer, a time when many American families begin vacations and trips that will take them into some part of our nation's amazing public lands.
And just in time for summer, Colorado will begin celebrating Public Lands Day, in recognition of the state's many special outdoor places and what they mean to people who live there.
The move by Colorado is a good antidote to the months of rhetoric we've heard in the Rocky Mountain region from critics who say the federal government controls too much land. The reality is that those public lands are owned by each of us - we are the "public" in public lands - and it is the job of the federal government to take care of them, for us and for future generations.
Colorado is taking a step in the right direction and, in Washington, D.C., Congress should follow that lead and provide the tools needed to protect many of the special places Americans will be visiting this summer.
One of the most effective of those tools is the Land and Water Conservation Fund, a program begun in 1964 and which has quietly been America's most effective conservation tool. Fueled by money from offshore oil leases - and none from taxpayers - LWCF has protected thousands of special places, from seashores on the Atlantic, Pacific and Gulf coasts, to mountains and forests in between, along with trails and parks in all 50 states.
Recently, my organization, The Trust for Public Land, helped buy 42 acres just inside Rocky Mountain National Park. Working with the landowner family and the National Park Service, we intend to transfer this land to the park, ensuring visitors will be spared from seeing jarring mansions, inappropriate commercial development, or worse, as they enter America's 5th most visited national park. LWCF will be a key part of the funding needed to make this happen.
This year, we are celebrating the Centennial of the National Park system, which some have called "America's best idea." But in reality, our national parks are not yet completed - they face many threats including loss of historic, cultural, natural and recreation resources that the public values deeply.
The National Park Service often tries to acquire available properties to add to the parks, to meet the expectations of visitors who expect to see animals and nature, not houses, when they visit. LWCF is by far the most significant source of public funding that can protect our national parks.
The LWCF expired last fall and was re-approved by Congress for just three years, far short of the 25 years Congress previously approved. Fortunately, LWCF's congressional champions continue to work towards a more lasting future for the program. Last month, the Senate overwhelmingly passed an energy bill which includes a permanent re-authorization of LWCF, meaning the program would never again expire.
The House of Representatives has passed its version of an energy bill but without the LWCF language, meaning the future of the program is still up in the air as the two chambers try to work out a final package.
As we all know from the news, Washington is deeply divided. But LWCF is supported by both Democrats and Republicans and, even in an election year, consensus should be easy to reach, particularly for a program which has been so effective.
If you're not in Colorado, but you still want to celebrate, remember that National Trails Day is coming up on June 4. From the Appalachian Trail in the East, to the Pacific Crest Trail in the West, and many thousands of miles of trails in between, our country has a vast variety of ways for families to enjoy our public lands. As the weather turns, we should all spend time outdoors.
Colorado has the right idea. Other states should follow the lead of the Centennial State.
Related
Popular in the Community