After five hours of testimony, Colorado's civil unions bill, which grants same-sex couples similar rights to that of married couples, easily cleared another hurdle passing in the House Judiciary Committee on an 8-3 vote. All Democrats voted in favor of the bill with one Republican joining them for the second straight year.
Last year it was Rep B.J. Nikkel (R-Loveland) that kept the civil unions bill alive and this year it was Rep. Carol Murray (R-Castle Rock) who voted with Democrats in passing Senate Bill 11. Murray said that the constituents in her conservative district may not support her voting for this bill, but that didn't stop her from voting "yes."
"Jesus taught us to love one another. In that spirit, I'll be a yes vote on this bill," an emotional Murray told the chamber, Fox31 reports. "Times change. I think this bill is about people wanting to take on that commitment. I don't think we have enough people doing that in our society."
Rep. Mark Ferrandino, Colorado's first openly-gay speaker of the House, tweeted both excitement and thanks to Rep. Murray:
For Farrandino, who is a foster parent of a 14-month old girl with his partner Greg Wertsch, the vote was more than just politics, it was also personal.
"This legislation won't change my relationship with Greg, but it will provide the needed protections for our precious daughter, Lila," Farrandino said. "We're not asking for tolerance. You can have your beliefs. We're asking to be treated as equal under the law."
One of the surprise pieces of testimony from Thursday night came from Colorado Attorney General Suthers, who had never testified about civil unions before, but felt compelled to this year as a Roman Catholic and as someone who was adopted through Catholic Charities as a baby, The Denver Post reports.
"If Senate Bill 11 passes and becomes law." Suthers said. "Catholic Charities and some other religiously affiliated social service agencies will no longer be in the adoption business in Colorado."
There has been concern from religious groups in the state that the bill is a blow to religious liberty as it could potentially force religious organizations, which do provide adoption services to heterosexual married couples, to also serve same-sex couples looking to adopt.
When SB-11 finally reaches the governor's desk after it is expected to pass through both Democrat-controlled chambers of the legislature, it's very likely to be signed into law. "Civil unions is about justice and economic prosperity," Hickenlooper posted on his Facebook page two weeks ago when the bill was introduced this year. "We've said before, saying again: Pass this bill!"
The principles of marriage and the family are so much bigger than Colorado's laws that we are no more capable of actually redefining this timeless institution than we are of changing the laws of gravity.
The bill has already passed in the state Senate, now heads to the House Finance Committee and then heads to the House floor for a full debate. SB-11 is expected to be signed into law and become effective in May 2013.
Related
Before You Go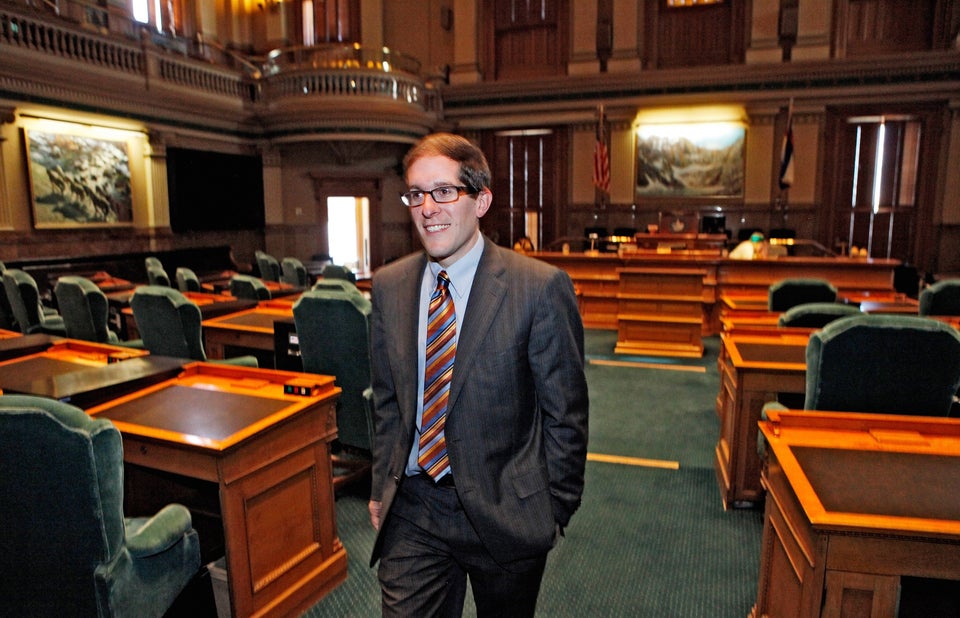 Colorado Civil Unions
Popular in the Community