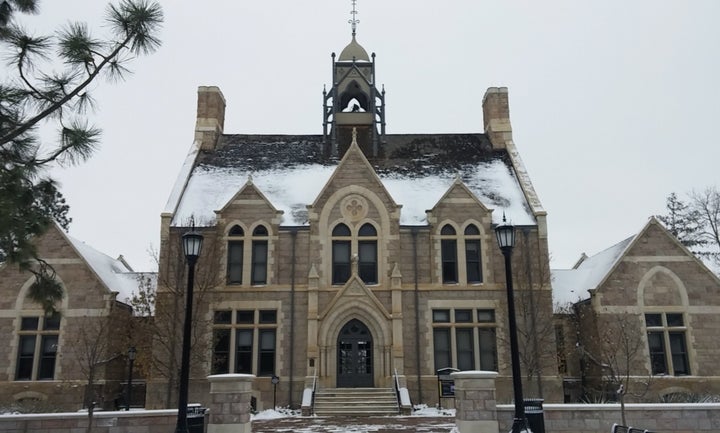 Colorado College, a well-ranked liberal arts school in Colorado Springs, suspended a student for six months over a single anonymous comment he made on Yik Yak.
Thaddeus Pryor, a junior at the college, was removed from campus on Nov. 20 because a remark he made on Yik Yak violated the college's policies against "Abusive Behavior" and "Disruption of College Activities." His offense, which he admitted to, was replying to a post tagged "#blackwomenmatter" with, "They matter, they're just not hot."
Initially, Pryor was booted off campus for 21 months, but the suspension was reduced on appeal this month, according to the Colorado Springs Gazette. 
"The six word comment I admitted to writing then deleting shortly after was mean, hurtful, and neither reflective of my character, nor my actual beliefs," Pryor wrote in his appeal. "That being said, I still made the comment, and am deeply sorry for it."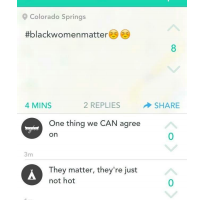 The reduced sanction only came after the Foundation for Individual Rights in Education, a civil liberties nonprofit, got involved by writing to the college on Nov. 25. FIRE has subsequently posted some of the documents from Pryor's case online, and accused the college of disregarding its student guide's statement that "all members of the college community have such basic rights as freedom of speech."
Because Colorado College is a private institution, it generally does not have to grant the same First Amendment free speech rights that a public school would. However, FIRE insists the school's statement about free speech in its college guide creates a "contractual obligation." 
What remains unclear is how the college determined Pryor was behind the posts. FIRE confirmed to The Huffington Post that it is not aware of how the school concluded it was Pryor. In his appeal letter, Pryor said one dean told him "they had no evidence other than a rumor 'through the grapevine,'" and noted the college also accused him of posting a Yak that said white people were a superior race. He denies making any offensive post besides the one in response to "#blackwomenmatter." 
Yik Yak is an anonymous social media application on smartphones that restricts posts to those within a geolocated boundary, like a college campus. While students have frequently protested in recent years over racist and offensive posts on the app, colleges have no way to identify who says anything on Yik Yak. The company has told HuffPost it does not reveal user identities unless there is a legitimate request from law enforcement regarding a potential threat. 
Colorado College said federal privacy laws prevent it from discussing student disciplinary actions, but said it had no contact with Yik Yak. "The college followed its disciplinary procedures in this matter and respects the privacy of its students," the school said.
Calling all HuffPost superfans!
Sign up for membership to become a founding member and help shape HuffPost's next chapter