The American Civil Liberties Union says that Colorado has become the latest state to send people to jail if they are unable to pay fines for minor violations. A practice the organization has condemned as unconstitutional and as a modern-day "debtors' prison."
Though both the U.S. and Colorado Supreme Court have ruled that people cannot be sent to jail because they're too poor to pay fines, the ACLU of Colorado claims that at least three municipal courts in the state have issued "pay-or-serve" warrants, even in cases where the defendant is homeless.
ACLU sent letters to the municipal courts of Westminster, Wheat Ridge, and Northglenn demanding that they each stop the warrants.
"These 'pay-or-serve' warrants return Colorado to the days of debtors' prisons, which were abolished long ago," said Mark Silverstein, ACLU legal director. "Jailing poor people for fines they cannot pay violates the Constitution and punishes poor people just for being poor. It also wastes taxpayer resources, crowds the jails, and doesn't get the fines paid."
In 2012 while recently unemployed, recovering from a serious workplace injury and homeless in Colorado, 29-year-old Jared Thornburg pleaded guilty to driving a defective vehicle. Thornburg told the court he couldn't pay the $165 in fines because he was homeless and asked for more time, but the court said he only had until the end of the next day to pay in full, or a warrant would be issued for his arrest.
When he couldn't pay, the court raised the fine to $245 and demanded repayment or that he serve 10 days in jail. Thornburg ended up spending 10 days in jail without ever being taken before a judge.
Westminster has a rule that all unpaid fines, no matter how small, can result in a 10-day jail sentence.
"It hasn't helped even to this day," Thornburg told The Denver Post. "It hasn't made my life any easier. I think it's stupid. They put me in jail for 10 days, and I just didn't have the money. They spent a lot more putting me in jail for 10 days than the amount I owed them."
According to the ACLU of Colorado, none of the three cities that they addressed letters to have a process to determine whether the debtor has the ability to pay, as required by federal and state law.
The practices highlighted in the ACLU's letters are emblematic of a wider problem. Municipal courts in the majority of Colorado's largest cities order the arrest of persons who miss payments on court-ordered fines, with most of them specifying jail time in proportion to the size of the unpaid debt.

The Jefferson County Jail imprisoned at least 154 people on pay-or-serve warrants during a five-month period from February to June of this year. During that time period, 973 days were served at a cost to taxpayers of more than $70 per day, for a total cost of more than $70,000. These 973 fine days cancelled out $40,000 of fines owed by the arrestees, making the total loss to the taxpayer $110,000.
"This practice creates a two-tiered system of justice in which those who can afford to pay their legal debts avoid jail and can move on with their lives, and those unable to pay end up imprisoned," said ACLU of Colorado staff attorney Rebecca T. Wallace in a statement.
Read the letter from the ACLU to the city of Westminster in full below: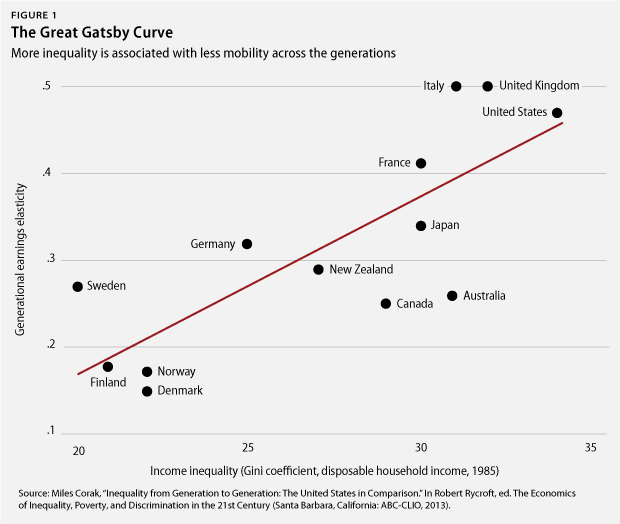 How Increasing Income Inequality Leads To Less Opportunity