Colorado has become a major exporter of illegally-grown marijuana, according to a new report by a network of law enforcement organizations.
Most of the marijuana came from Denver, Boulder and El Paso County, and were most commonly destined for Kansas, Missouri, Illinois and Texas.
The report, which was titled "The Legalization of Marijuana in Colorado: The Impact," did not try to compare Colorado's marijuana exports to those in other states, but found that in early 2013, the number of felony pot trafficking cases from Colorado more than doubled those from California.
"It never came up that we could actually have a negative impact on surrounding states. I think that's one of those things that shows how damaging this really is and it really wasn't thought out," El Paso County Sheriff Terry Maketa told KRDO.
But Mason Tvert, communications director for the Marijuana Policy Project and key player in the Yes on 64 effort in Colorado which legalized marijuana for recreational use, told The Denver Post the report is misleading because most of the figures are pre-legalization.
"There is a reason we don't see people brewing beer and distilling spirits in their basements and bootlegging it around the country," Tvert said. "It's because we abandoned alcohol prohibition and decided it made more sense to regulate it. We can do the same thing with marijuana in Colorado."
Related
Before You Go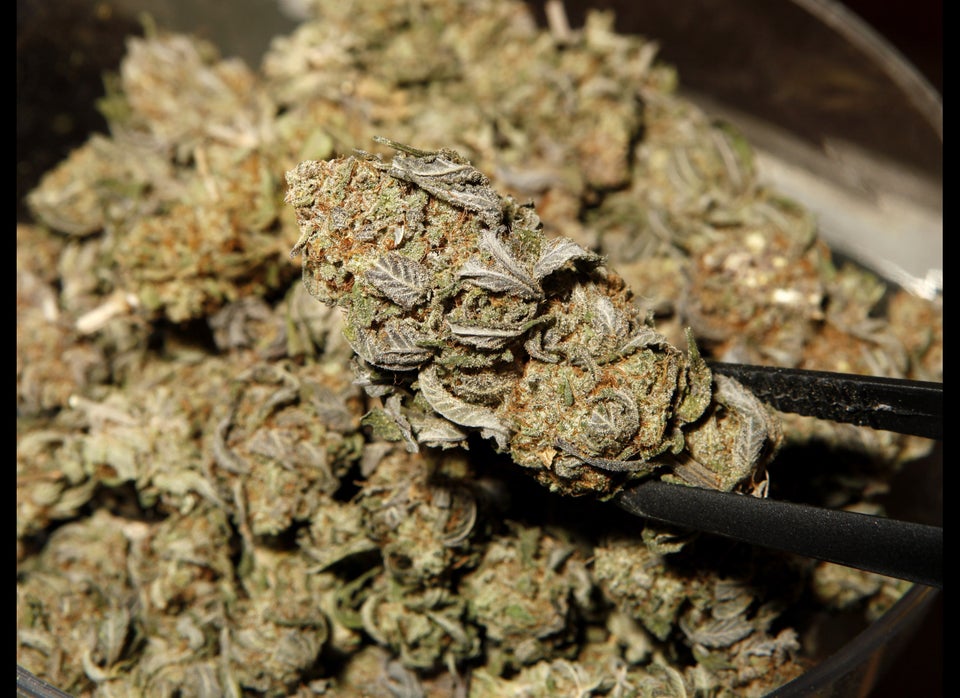 16 Facts About Marijuana And The U.S. Economy
Popular in the Community