Initial estimates for the damages wreaked by the Colorado floods are projected to be over $2 billion.
A press release by Eqecat, a catastrophe modeling firm, cited "multiple fatalities with an estimated 1,500 homes destroyed, and thousands more damaged in over 17 counties." Eqecat also said that most of the damages would be borne by residents since most of the losses are uninsured.
"These are rare events so people think, 'It's not going to happen to me,'" Robert Hunter, director of insurance for the Consumer Federation of America, told USA Today.
In addition to the large number of homes destroyed by the flood, the firm estimates there's another 17,500 homes that were damaged by the rising waters.
Colorado's Office of Emergency Management puts the number of destroyed homes higher than Eqecat's estimate, saying there are 1,882 that were destroyed and another 968 business that were damaged or destroyed.
Approximately two-hundred miles of state highways and roads and around 50 bridges have also been damaged in the floods.
Related
Before You Go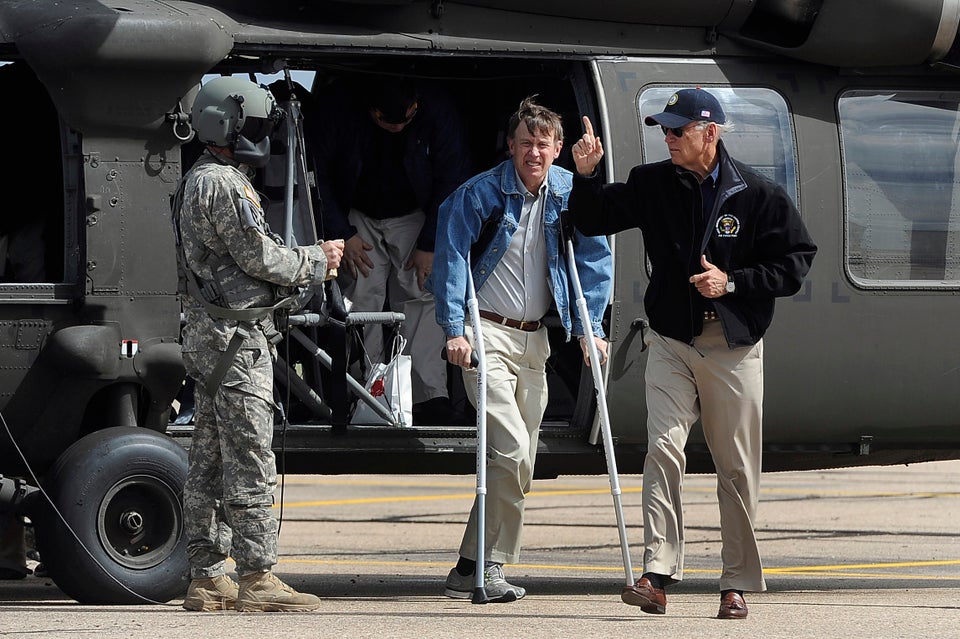 Colorado's Historic Flooding
Popular in the Community