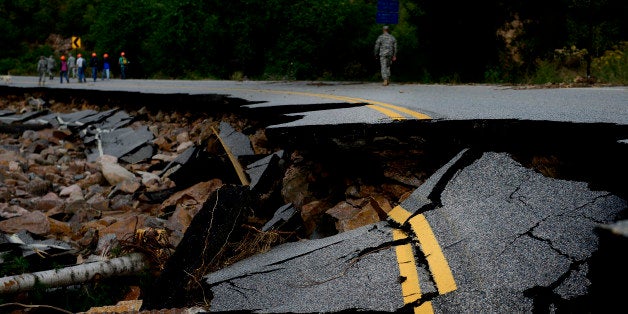 Now that the U.S government has officially shut down, Colorado will be providing the funding the National Guard members who continue to aid in flood relief efforts across the state, Gov. John Hickenlooper (D) announced Tuesday.
"The state is going to pay the costs," Hickenlooper said in a Tuesday press conference. Under the shutdown, an estimated 800,000 workers could be furloughed, but the state is using money from its emergency relief fund to cover the National Guard costs until the government opens back up again.
Colorado hopes it will recover 75 percent of the expense from FEMA. The state and local governments will pay the remaining 25 percent to help ensure that recovery work continues without interruption.
"We can't afford to lose one day in rebuilding areas destroyed or damaged by the floods," Hickenlooper said in a statement. "Our National Guard troops are an invaluable part of the team working on the recovery. We need them to stay on the job."
Before You Go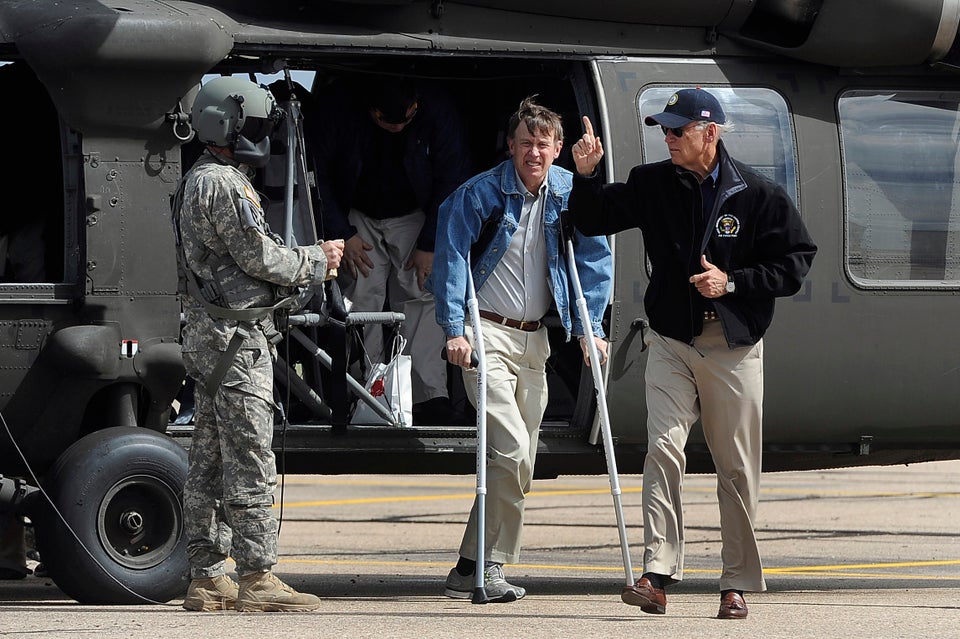 Colorado's Historic Flooding
Popular in the Community