 As more oil spills were discovered this week in Colorado following devastating flooding that inundated drill sites in the state, U.S. Rep. Jared Polis (D-Colo.) is calling on the House Resources Committee for a hearing on the leaks caused by the floodwaters.
"Not only have my constituents been dealing with damage to their homes, schools, and roads, they are increasingly concerned about the toxic spills that have occurred from the flooding of nearly 1,900 fracking wells in Colorado," Polis wrote in a letter to Resource Committee Chairman Doc Hastings, KDVR reported. "Congress must deal with this issue to ensure that natural disasters do not also become public health disasters."
Colorado Oil and Gas Conservation Commission announced Thursday that there are 12 oil and gas releases classified as "notable," which was unchanged from Wednesday, the first time this week that COGCC has not found an increase in spills from day to day.
There are 14 sites with evidence of a "minor release" and 60 sites with visible damage to storage tanks but no identified release.
The volume of oil released due to flooding, although growing, remains small by oil and gas industry standards. "In the context of this historic event, these spills are not an unexpected part of many other sources of contamination associated with the flood," the COGCC wrote in a statement. "Those include very large volumes (millions of gallons) of raw, municipal sewage and other hazards associated with households, agriculture, business and industry."
The COGCC reported that it has five teams in the field Friday and has covered roughly 70 percent of the flood-impacted area. Through Wednesday, teams have inspected 736 well locations.
Related
Before You Go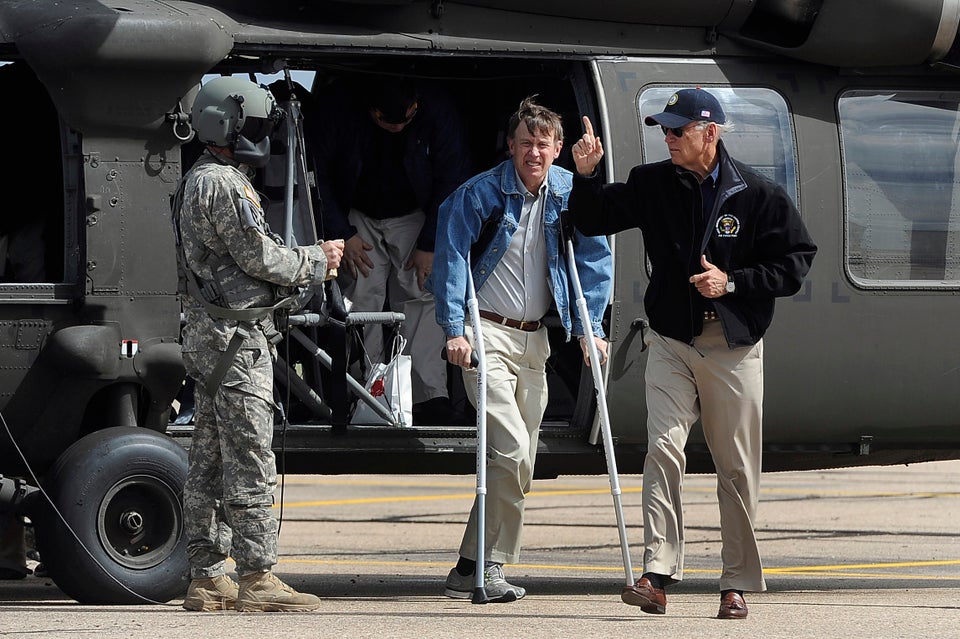 Colorado's Historic Flooding
Popular in the Community