After their game against Fresno State was canceled last weekend, the Buffaloes showed up at their campus stadium in Boulder Saturday to feed first responders and families that had been evacuated. On the menu were the hamburgers, hot dogs and brats that had already been delivered for the game.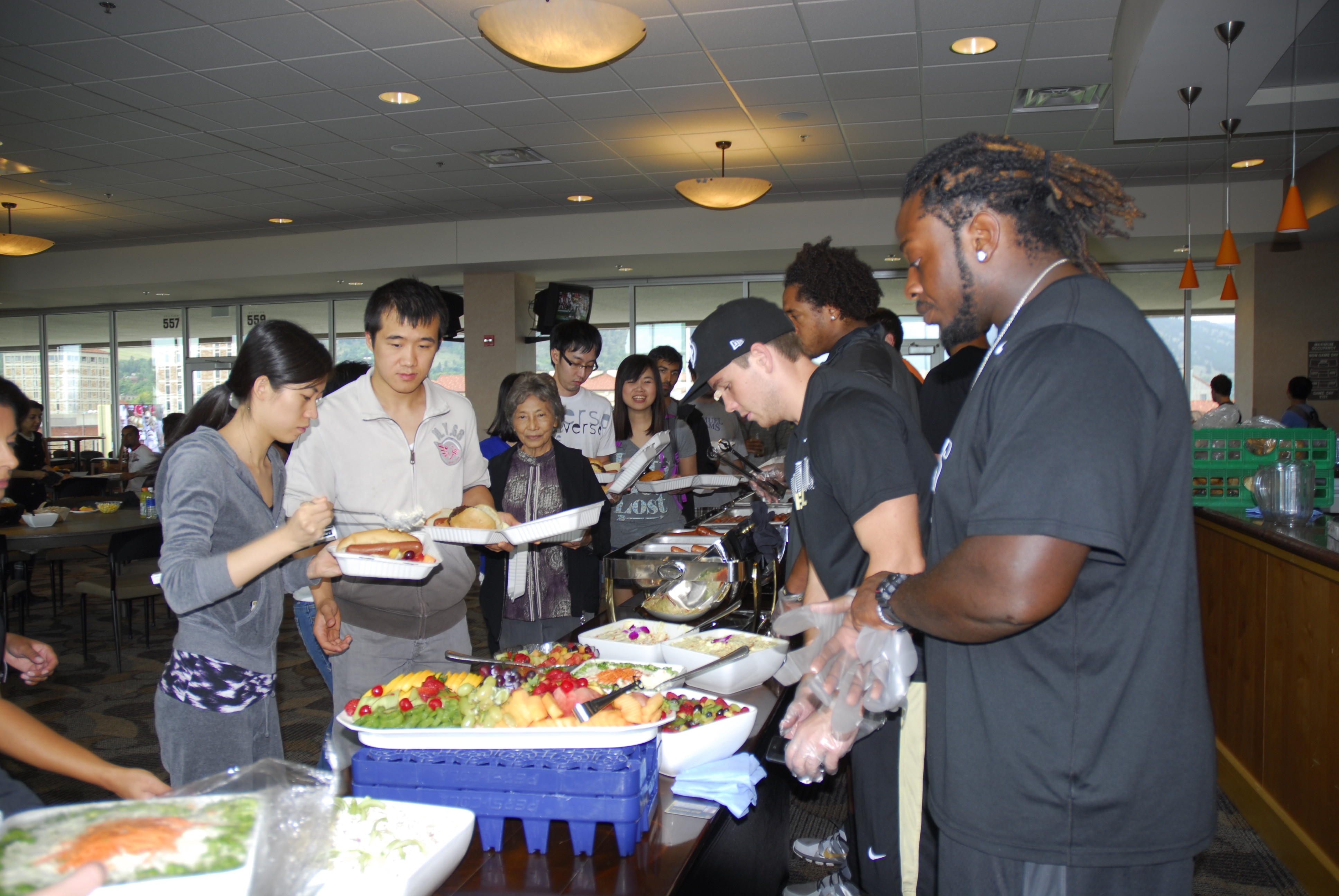 Credit: Colorado Sports Information
In fact, the meal service was a team effort by nearly the entire athletics program, school spokesman David Plati told The Huffington Post. The soccer, lacrosse and volleyball teams also pitched in, while the men's and women's basketball teams transported food and did cleanup at the campus community center.
Between 10 and 12 football players were displaced by the floods, Plati said. One of them, kicker Will Oliver, was on the serving line with the rest of his teammates.
(Story continues below)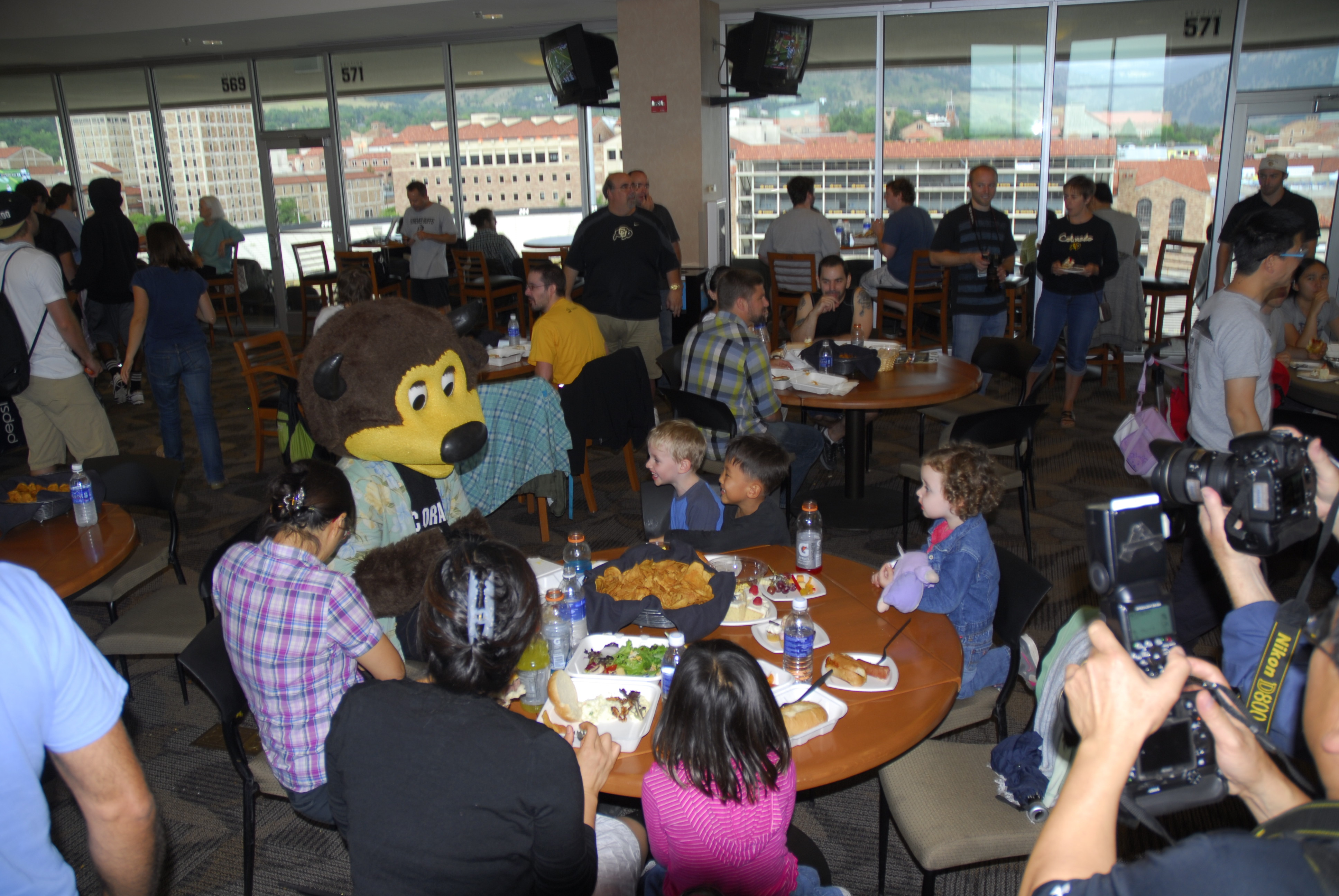 Credit: Colorado Sports Information
Many of the 800 served at Folsom Field's suite level were from married housing, so Chip, the school's costumed Buffalo mascot, entertained the couples' children while the grown-ups watched games on TV, according to the spokesman.
The idea to feed those in need was hatched by Centerplate, the school's concessionaire, and the school's marketing department, Plati said. Eighty percent of the game-day food had already been prepared, meaning it would have gone to waste within 24 to 48 hours.
For Colorado football coach Mike MacIntyre and his players, helping was an easy call. "This truly teaches life lessons," he told the Daily Camera. "There are a lot more important things than football."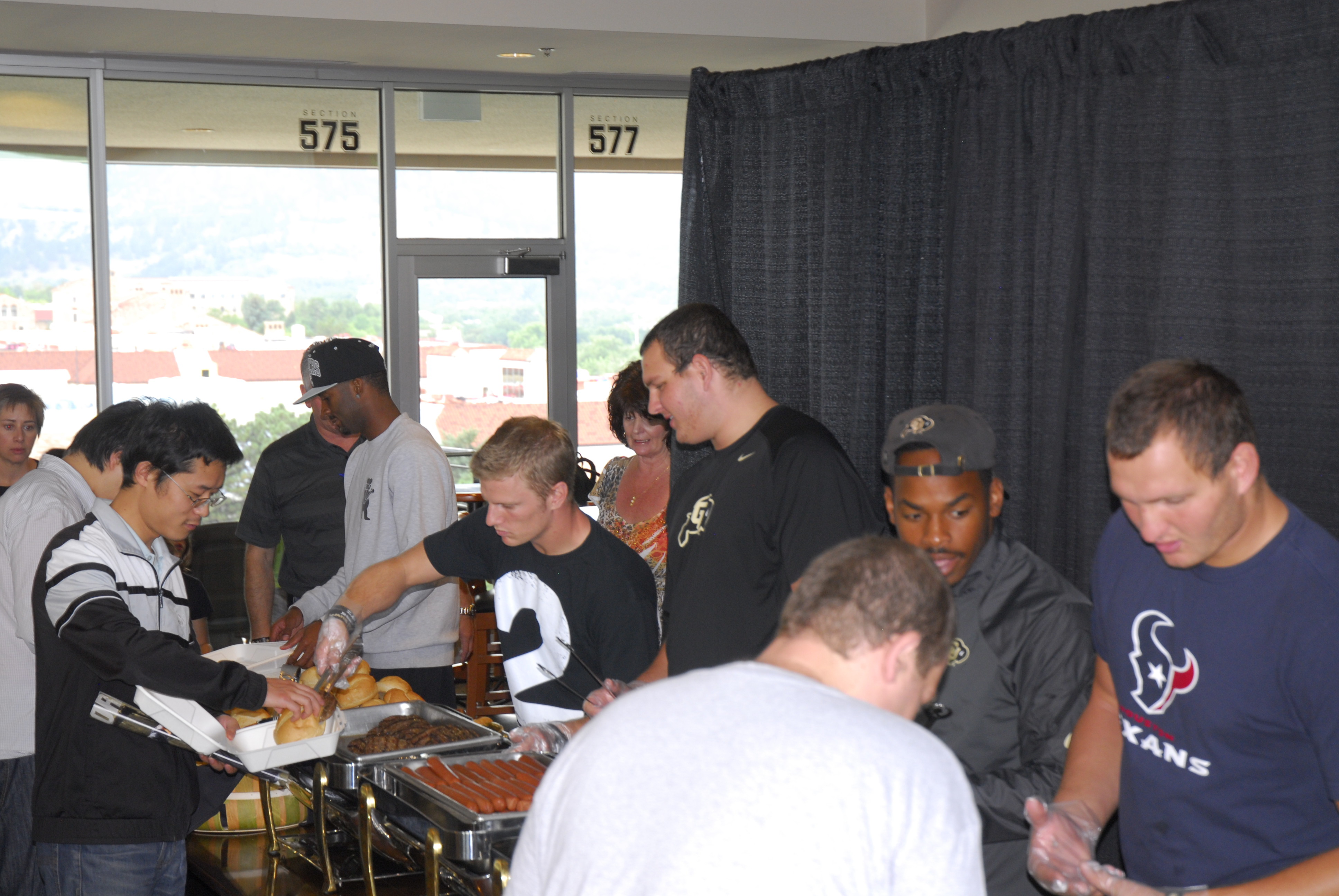 Credit: Colorado Sports Information
Popular in the Community