 * Proposal seeks to bolster background checks for gun buyers
* Plan prompted by movie theater shooting rampage in July
DENVER, Dec 18 (Reuters) - The governor of Colorado, a state shaken by two of the deadliest mass shootings in U.S. history, proposed on Tuesday that databases used to screen gun buyers get swifter updates when the mentally ill are involuntarily confined.
Governor John Hickenlooper, a Democrat, unveiled the measure as part of a proposed $18.5 million overhaul of his state's mental-health system initially prompted by a July rampage that killed 12 people at a suburban Denver movie theater.
The plan is likely to gain further impetus from a nationwide debate over gun control and mental health reignited by Friday's massacre at a Connecticut elementary school that left 20 children and six staff members dead.
The proposal, aimed at reducing the chances of a mentally ill person being able to legally buy a gun, would require that information about individuals ordered held for psychiatric reasons be sent immediately, by electronic means, to the Colorado Bureau of Investigation.
Colorado's mental health commitment notices are currently sent to the federal government for its screening records before they reach the state Bureau of Investigation, which conducts background checks for commercial firearms purchases.
The governor's plan would also streamline existing involuntary commitment statutes into a single law designed to clarify procedures mental health providers must follow for confining individuals deemed a danger to themselves or others without their consent.
"No single plan can guarantee to stop dangerous people from doing harm to themselves or others," Hickenlooper said. "But we can help people from falling through the cracks."
He said the proposal, which requires legislative approval, would protect the civil liberties of people experiencing psychological crises while enhancing public safety.
The governor's plan also calls for establishing a statewide crisis hotline and five walk-in centers for people in the throes of psychological or substance-abuse emergencies, as well as additional facilities to treat psychiatric patients.

ACCUSED MOVIE GUNMAN PASSED BACKGROUND CHECK
It is not yet clear whether Hickenlooper's proposal might have applied to James Holmes, who is accused of killing 12 people and wounding 58 others in July during a midnight screening of the Batman film "The Dark Knight Rises."
The four guns Holmes was accused of carrying with him during that rampage were purchased legally from gun shops, and authorities have said the former University of Colorado graduate student had passed the required background checks.
Holmes, 25, has yet to enter a plea, but his lawyer has said in court hearings that his client suffers from an unspecified mental illness, leading legal analysts to conclude that his attorneys are preparing an insanity defense.
Colorado media have reported that a psychiatrist who treated Holmes rejected a law enforcement offer to involuntarily confine him for 72 hours after he told her, s ix weeks before the shooting, t h at he fantasized about killing "a lot of people."
Proposals to revamp the state's mental-health services have been in the works since the theater shooting in the Denver suburb of Aurora, the governor said.
Colorado also was the scene the 1999 Columbine High School massacre in Littleton, where two students shot a teacher and 12 fellow students to death before committing suicide, in what was at the time the deadliest school shooting in U.S. history.
Federal law bars possession of firearms by anyone found by a court or other legal authority to be a danger to themselves or others. Convicted felons, fugitives and people with a record of drug addiction also are banned from owning guns.
Background checks to screen out such people are required when a weapon is bought from a federally licensed dealer. (Reporting and writing by Keith Coffman; Editing by Steve Gorman and Cynthia Johnston)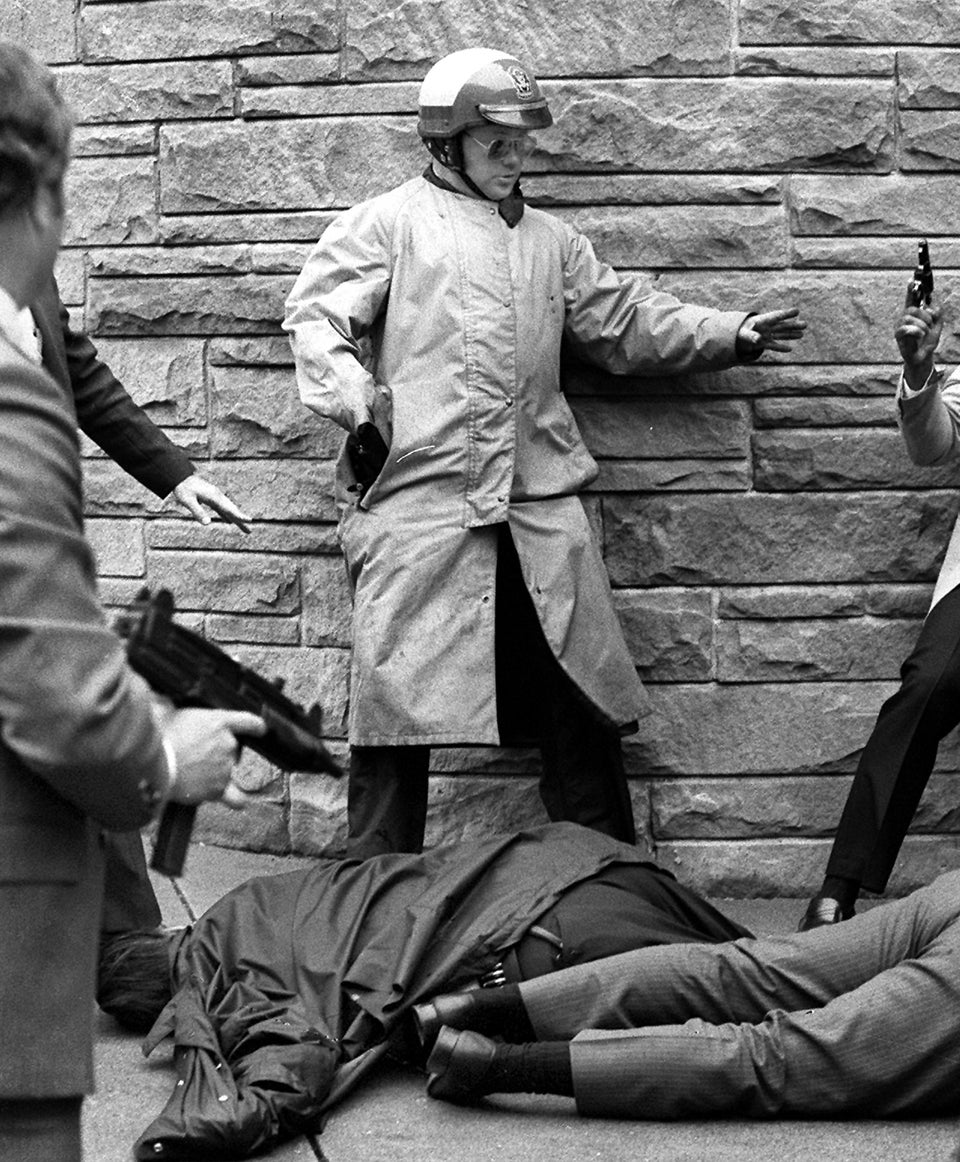 Pivotal Moments In The Federal Gun Control Debate
Popular in the Community