 WASHINGTON -- Colorado Gov. John Hickenlooper (D) signed three major gun control measures into law on Wednesday morning, just hours after the state's Department of Corrections chief, Tom Clements, was shot and killed at home. The new legislation represents the culmination of a battle between Hickenlooper and national gun rights advocacy groups that began on a cordial note, but ended acrimoniously on both sides.
The three laws will ban gun magazines with a capacity of more than 15 rounds, require background checks for all firearms sales (with exceptions made for antique guns and "bona fide" gifts between immediate family members), and impose a fee on background checks that covers the cost to the state of performing them. The laws are scheduled to go into effect July 1.
Hickenlooper signed the bills in a solemn ceremony at the state Capitol in Denver a few hours after he held a news conference on the death of Clements, who had been appointed executive director of the Colorado Department of Corrections in 2011.
"Corrections is a very different job. You make difficult decisions every time that affect different people," Hickenlooper said at the news conference. "Tom Clements dedicated his life to being a public servant, to making our state a better place, and he is going to be deeply, deeply missed."
Authorities have not apprehended a suspect in Clements' murder, which occurred Tuesday around 8:30 p.m. The killer allegedly knocked on Clements' front door and then shot him at close range when he opened it.
Hickenlooper said he would be visiting with Clements' family Wednesday after he signed the gun control bills.
In recent years, gun violence has become an increasingly divisive political issue in Colorado, in no small part because the state has been the scene of two mass shootings. The first was at Columbine High School in 1999, when two students murdered 12 people and injured 21 others before committing suicide. Then, in August 2012, a lone gunman opened fire in a movie theater in nearby Aurora, killing 12 and injuring 58 people.
"Colorado is in a unique position in that we have suffered these tragedies firsthand, so there is a drumbeat [for greater gun control] in Colorado," said state Senate President John Morse (D) this month in an interview with NBC News.
But Colorado is also a state with a strong tradition of firearms ownership and a pioneer heritage that remains a source of pride for residents. As the state House of Representatives prepared to introduce the gun control legislation this winter in the wake of the tragic shooting in Newtown, Conn., gun rights advocates initially sought to capitalize on that goodwill by announcing that their goal was to find a reasonable compromise.
In February, the National Rifle Association's president, David Keene, traveled to Colorado to meet with Hickenlooper in person and said afterward that the NRA had always considered the governor "a pretty reasonable and thoughtful guy." In turn, Hickenlooper said that "while [the NRA and I] might not agree on a number of things, there will certainly be places we can find common ground."
As the sweeping gun control bills advanced through the Colorado House and Senate in late February and March largely unamended, however, the NRA and similar groups dropped the "nice guy" veneer. The NRA established a dedicated website, Defend Colorado, aimed at mobilizing opposition to the bills and took out print advertisements in Colorado newspapers attacking Hickenlooper.
The attacks continued right up to Tuesday afternoon, when the NRA put out a release warning Colorado residents that "Governor Hickenlooper is likely to sign a series of draconian bills that attack on [sic] your Second Amendment rights."
On Wednesday, after the news of Clements' death broke, the NRA was silent on both social media and its website. A spokesman for the group did not immediately respond to a request for comment.
Support HuffPost
The Stakes Have Never Been Higher
Before You Go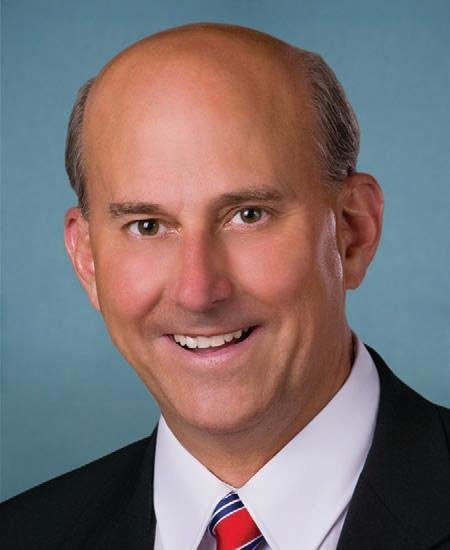 People Who Want More Guns In Schools
Popular in the Community