 The beginning of a new legal industrial hemp industry may have been born on Wednesday in Colorado with the release of new hemp farming regulations.
The regulations call for farmers to register and pay a $200 annual fee in addition to $1 for every acre of hemp planted and plants will be regularly inspected to make sure that the hemp contains no more than .3 percent THC, according to a report from The Denver Post.
Next week, the hemp advisory committee that created the rules will turn them in for approval by Colorado's Department of Agriculture.
Marijuana's sober sister contains little to no THC, the psychoactive ingredient in marijuana associated with the "high" sensation and has dozens of uses including paper, oils, cosmetics and textiles. For hundreds of years in the U.S., hemp was grown and used to make rope, sails, lamp oil and clothing. American industrial hemp production peaked in 1943, with more than 150 million pounds on 146,200 harvested acres. But then production dropped to zero in the late 1950s over "anti-drug sentiment and competition from synthetic fibers," according to the Associated Press.
Although the rules are just now getting set up and technically Colorado won't be granting hemp growing-cultivation licenses until 2014, the U.S. has already seen an industrial hemp crop harvested for the first time in nearly 60 years by Springfield, Colo. farmer Ryan Loflin.
But the same month Loflin began planting his hemp seeds, Colorado Deputy Commissioner of Agriculture Ron Carleton clarified that although A64 had passed, it did not authorize the cultivation of hemp in Colorado until those rules were in place.
"The General Assembly, with SB13-241, has made it clear that cultivation, for either commercial or research and development purposes, is not authorized unless the prospective grower first registers with the Department," Carleton said in a statement. "That will not be possible until early 2014 as we do not expect the registration program to be in place before then."
But that didn't stop Loflin, who told Westword he's not worried about law enforcement. "It's time for this to happen," he said.
Attorney General Eric Holder recently announced that the Department of Justice will allow Colorado's new marijuana laws to go into effect, but despite that, the U.S. government still considers the hemp plant to be a Schedule 1 controlled substance, similar to its genetic sibling marijuana, and therefore illegal to cultivate or grow on U.S. soil.
And although several states like Kentucky, West Virginia and North Dakota have hemp laws on the books, a federal hemp bill that would end hemp prohibition has yet to be passed.
Before You Go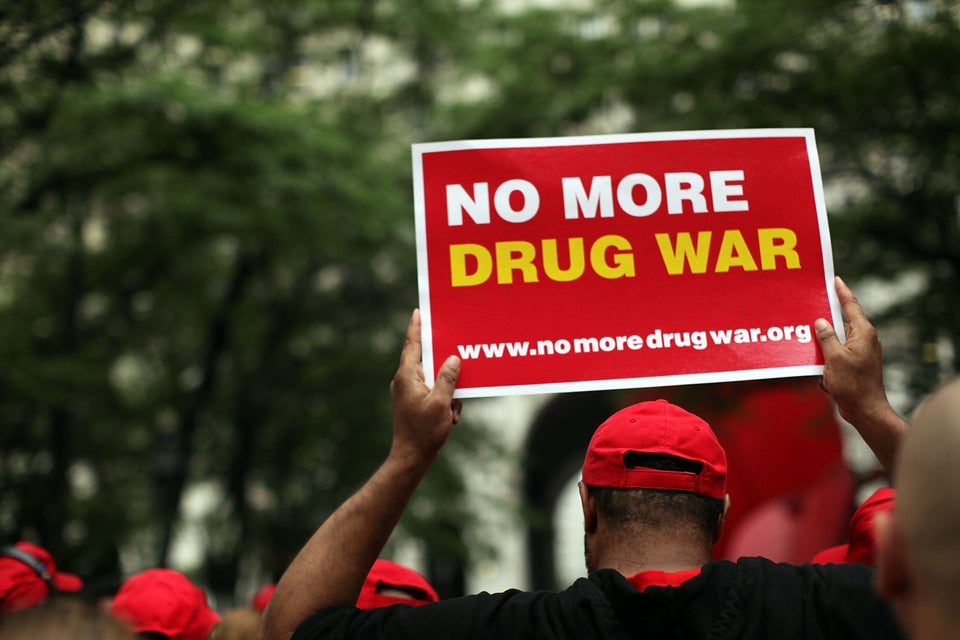 27 Reasons Why The U.S. Shouldn't Lead The War On Drugs
Popular in the Community