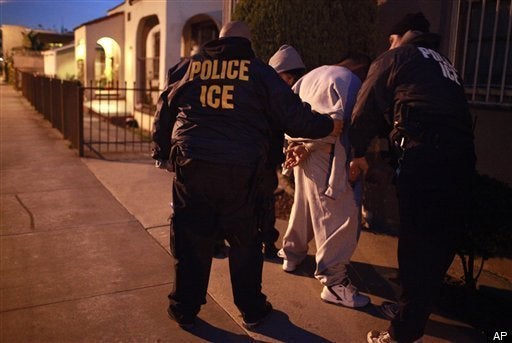 A more moderate bill looking to toughen illegal immigration enforcement in Colorado has been killed in committee.
Senate Bill 54, sponsored by Republican Kent Lambert of Colorado Springs, would have allowed local law enforcement officers to "arrest a person without a warrant if the officer has probable cause to believe that the person is an [illegal] alien."
The GOP positioned the bill as a moderate option, because it only "allowed," but did require officers to arrest suspected illegal immigrants. A similar bill, introduced in the House by Rep. Randy Baumgardner, would have required arrests of suspected illegal immigrants. That bill was killed this week by its sponsor, who cited the likelihood that it would mire the state in a costly lawsuit.
Both Baumgardner and Lambert were part of a group of Colorado Republicans who traveled to Arizona to talk with legislators there about how to implement immigration reform legislation. Last may, the Arizona legislature captured the nation's attention when it passed strict immigration enforcement laws. Parts of Arizona's law, which most closely resembled Baumgardner's legislation, were subsequently struck down by a U.S. District Judge.
Lambert downplayed connections to the Arizona when they were raised at the hearing on Wednesday, and insisted that the bill did not amount to "a racial profiling authorization" as its critics suggested.
All three Democrats on the Senate State, Veteran and Military Affairs committee voted against the bill, while both Republicans votes in favor of it.
Related
Popular in the Community