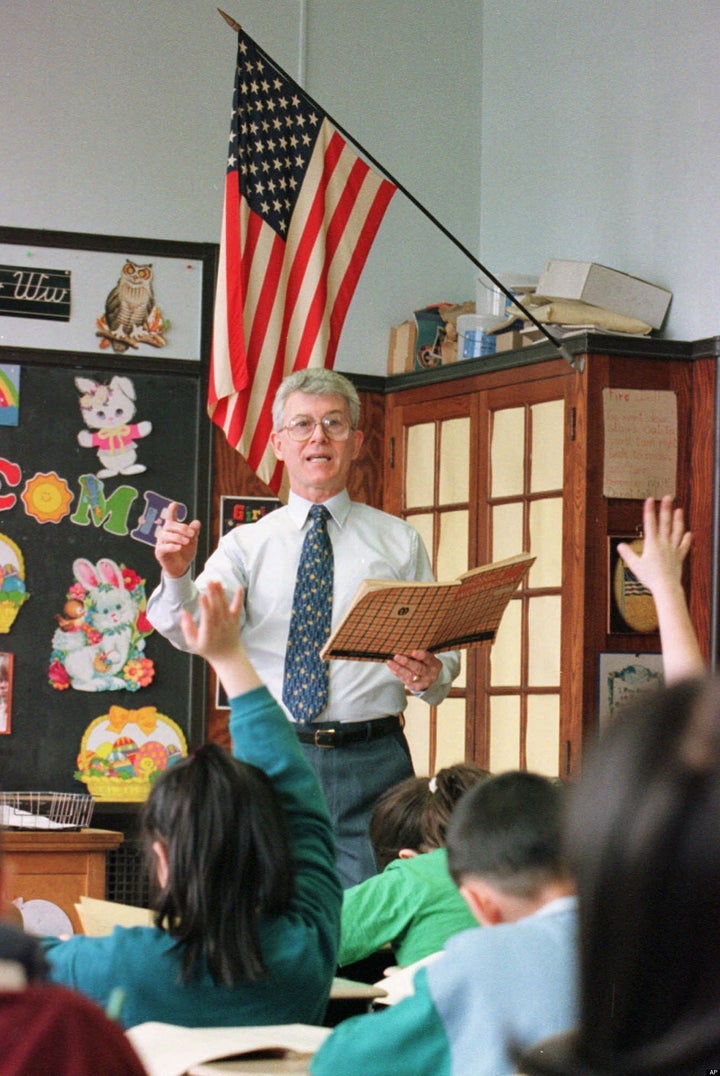 President Obama has asked the states to come up with bold and innovative ideas to make our education systems respond to the needs of students in the 21st Century and beyond. The U.S. Department of Education has $4.35 billion in Race to the Top funds for top tier states who have the brightest ideas to make U.S. students once more at the leading edge of knowledge and skills.
Colorado's education leaders are seizing this opportune moment to ensure our Race to the Top proposal is on track to change the course of public education. The stars are aligned: President Obama supports this change, it is a cornerstone of Gov. Bill Ritter's agenda, we have leaders who believe in public education who are not afraid to demand excellence and we have evidence-based reform that proves change is possible.
Colorado has the following key elements in its Race to the Top proposal to ensure that it is meaningful and focused on student achievement:
Unwavering commitment to excellence. A school might fall short but that is infinitely better than accepting what is "good enough."
Support the development of meaningful teacher evaluation, professional development and tenure systems that support the best and brightest teachers. Ensure that teachers have the classroom resources they need to be successful.
A "no excuses" environment. A commitment to doing what it takes to move every student toward high performance.
Attention to school culture. Values and beliefs are in the paint of a building. It is critical to rigorously and consciously create a culture of high performance for schools.
Start early. It is much more expensive to intervene in high school. We get the most bang for the buck in preschool. But those cognitive and social skills won't help much with the complicated work of middle school if the knowledge and skills for reading, math, science and arts have not been laid. The kids will be resilient, but that is not enough.
Technology can offer speed, depth and customization to a learning plan, but it cannot make up for inadequate classes or an unhealthy school climate.
Data are our friend.
Like many other states, Colorado's local school boards set their district policies and largely control their own destiny, while the state provides funding and sets standards. While we have different responsibilities, we share the same goal of a quality education for all our students. It is critical for the state and local school districts, along with many other partners, to form a solid partnership in developing our Race to the Top proposal.
Given this division of power, we grapple every day with:
Finding a thoughtful balance between student-centeredness and the needs of a reliable, predictable system
Finding a workable relationship between performance, accountability and autonomy
Assessing districts' attitudes toward excellence and their appetite for change if we are selected for Race to the Top. Do they replicate excellent schools? Or do they marginalize the outliers?
This will not be easy for any of the state in the quest for Race to the Top funds. Real change is hard. There will be both successes and failures. In Colorado, we can all agree that we must have a high-quality education system that graduates educated students, but there is much disagreement over how to get there. But, through a public process currently underway, we are working hard to ensure that all voices - teachers, administrators, education policy wonks, students and parents -- have a voice and buy into the process.
By December, Colorado's proposal will be on its way to Washington, D.C. I want it to reflect that Colorado has the vigor, energy, commitment and perseverance to transform education and give every child the opportunity he or she deserves to be a bright, productive citizen and compete with the best in the world.
REAL LIFE. REAL NEWS. REAL VOICES.
Help us tell more of the stories that matter from voices that too often remain unheard.