When debating gun control and the rights granted by the Second Amendment, heated arguments are expected -- but a few people have gone too far by threatening some state lawmakers over the gun control bills currently being considered by the state legislature.
"I am grateful for the prompt work of the Colorado State Patrol in bringing this suspect to justice," Fields said in a statement. "I also thank the Denver Police Department, which was instrumental in the investigation. I will not be deterred by threats."
Just this afternoon, Fields tweeted:
Thank you for your aggressive police work,surveillance & protection of my families safety. There is no such thing as an idle threat #coleg

— Rhonda Fields (@reprhondafields) February 25, 2013
Fields is the sponsor of House Bill 1224 which bans high-capacity gun magazines and limits capacity to 15 bullets, House Bill 1229 which requires universal background checks for all private gun sales in the state, including private sales.
Before the bills passed, 9News reported that several Democrats received death threats during the legislation hearing process. Freshman Rep. Joe Salazar (D-Thornton) was one of those lawmakers that received this threat via his phone's voicemail:
Hey Salazar, you f--king fascist, you want to outlaw magazines? Come and f--king take them. Are you willing to kill the f--king outlaw magazines, because you will f--king die.
The threat to Salazar continues to be investigated. But Salazar, who read a transcript of the voicemail to the House floor during the bill debate period, said that he hoped the anonymous caller would have to go through a background check before he got a gun.
Salazar also remained unswayed by the angry words. "This doesn't help their cause," Salazar said about the threats. "It's not going to help their cause here in Colorado, and it's not going to help their cause across the nation."
Last week the Colorado House passed four bold, new gun bills, the two above as well as House Bill 1228 which requires a fee for gun buyers to pay in order to cover the cost of the background checks performed by the Colorado Bureau of Investigation and House Bill 1226 which bans guns on all public college campuses.
All the passed bills now head to the state Senate for a vote as several more gun control measures are readied which have not come up for debate yet in the legislature but are sure to cause more tension between gun control and gun rights activists including a controversial proposal that would make gun owners, manufacturers and distributors of firearms civilly liable for damages caused by their weapons.
Many of the gun bills up for debate are expected to become law as Democrats control both chambers of the state legislature and Democratic Governor John Hickenlooper has voiced support for much of the gun legislation up for consideration.
Colorado, home to two of the bloodiest mass shootings in American history -- the Aurora movie theater shooting in 2012 and the Columbine High School massacre in 1999 -- has recently taken the lead in the national debate that is ongoing over gun control.
Despite the threats to some Democratic lawmakers, the measures appear to be popular amongst the majority of Coloradans as two recent polls from Project New America and The Denver Post show. In both polls, 60 percent or more Colorado voters support proposals that would ban assault rifles, limit high-capacity magazines and require universal background checks on all gun sales.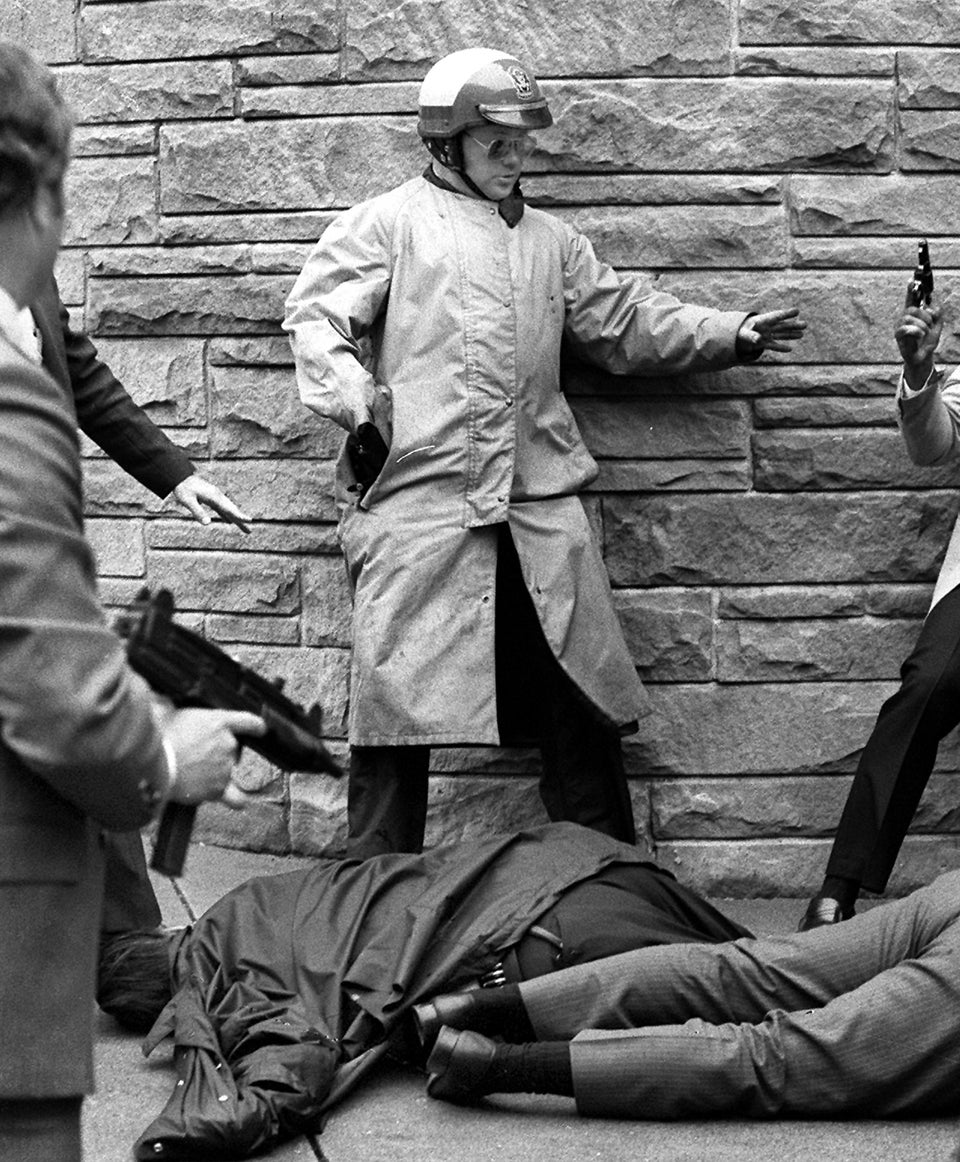 Pivotal Moments In The Federal Gun Control Debate
Popular in the Community