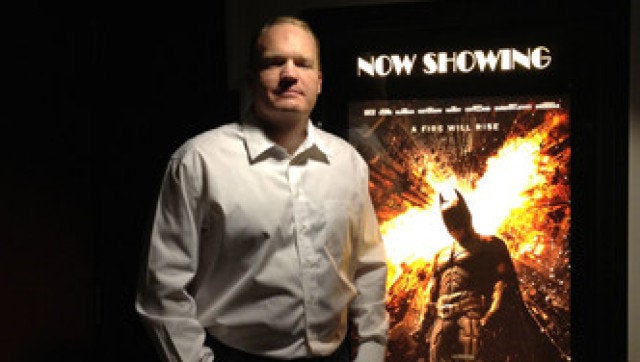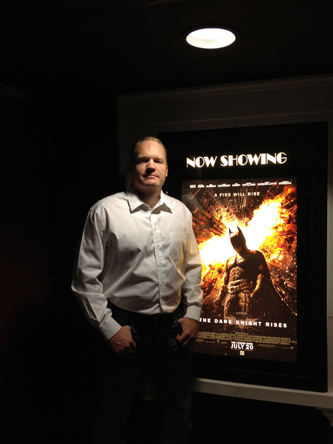 Sometimes it's hard to find a light in the dark, especially in places where fear lurks. We struggle to understand such darkness, like what occurred in Aurora and Oak Creek.
Jason Cole, a father and tech software executive from Louisville, Colorado, saw the dark unfolding around him. He was determined to do something about it; to take the power of fear away, and place the power back into the hands of the people.

The Friday after the tragedy, Jason decided he wanted to take the Greater Denver area back to the movies. He told us his message is simple: "Tonight, the movie's on us. Go, enjoy. This isn't a fundraiser; it's not a memorial service. Some jerk tried to steal a night of fun from all of us. Tonight, we're giving it back."
Within a week, Cole had enough money gathered from family, friends, sponsors and strangers to take 1,000 people to the movies. By Thursday, he added 300 more tickets.
On Saturday, August 11, Jason and his friends will stand in black T-shirts in front of five theaters in the Denver area, handing out a little goodness to a whole lot of people.
In Jason's words, we all have a choice.
You can choose the light or the dark, and you change the world with each choice you make. I said that, in a world where one person can traumatize an entire region with his actions, it's up to the rest of us to choose the light.
Cole and his friends are inviting folks all over the country to join him this Saturday by simply buying a ticket for others while at their local movie theaters. He suggests going to the movies with a group on August 11, scatter people throughout the line, and have each person pay for the people behind them.

For more information about how you can participate, head over to Take Back the Movies here.
photo courtesy of Rachel Cole
Related
Popular in the Community