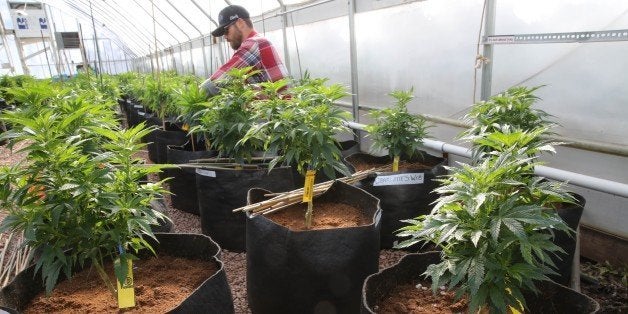 WASHINGTON -- Twelve sheriffs from three states said in a lawsuit filed Thursday that Colorado's law legalizing marijuana for recreational use creates a "crisis of conscience" by forcing them to uphold state law when their oath of office also includes a promise to uphold the federal Constitution.
At a press conference after the suit was filed, a handful of those sheriffs -- from Colorado, Nebraska and Kansas -- said they hoped the courts could determine whether the Constitution's supremacy clause would pre-empt Amendment 64, which Colorado voters approved in 2012. More than 330 licensed marijuana dispensaries now operate in Colorado, more than a year after the law went into effect on Jan. 1, 2014.
"I'm first and foremost a law man and one of my primary responsibilities is to defend the rule of law," Colorado's Larimer County Sheriff Justin Smith said. "Amendment 64 created a constitutional showdown and that showdown was destined for a courtroom from the moment the last ballot was cast in the state."
Chad Day, sheriff of Colorado's Yuma County, framed the case as one that seeks clarification from the courts for a question "that needs to be answered."
"This puts us in an untenable position -- by supporting and upholding one law, we're violating the other, and vice versa," he said.
Sheriffs from the neighboring states of Nebraska and Kansas said their local law enforcement budgets were "burdened" by marijuana that has shown up in their counties. In December, Nebraska and Oklahoma filed a lawsuit arguing that federal law prohibits the production and sale of marijuana, and should take precedence over the will of Colorado voters.
"We are forced away from what we're usually doing to deal with Colorado-sourced marijuana," said Sheriff Mark Overman of Scotts Bluff County, Nebraska, citing increased expenditures for incarcerating those arrested. "Legalization has completely changed the landscape involving the marijuana that we encounter ... the potency is off the charts, it is the best marijuana in the world."
Overman added that he thought increased emergency room visits in Colorado and traffic fatalities in which marijuana may have been a factor weren't being noticed outside the region.
"The media has focused on the feel-good stories and they are ignoring what's happening on the ground out there," he said. "We think that what Colorado has done is illegal and it's unconstitutional. I believe that this case is going to have national ramifications, and if we win then we can reverse what is looking like a surrender to the pro-marijuana crowd."
Colorado, Washington, Oregon, Alaska and the District of Columbia have legalized recreational marijuana, and more jurisdictions could follow, as a majority of Americans now support legalization. Though such laws remain illegal under the federal Controlled Substances Act, the Department of Justice said in 2013 that prosecutors should avoid targeting marijuana operations that are legal in the states in which they reside.
Last month, an anti-drug group filed a suit targeting a number of Colorado lawmakers, including Democratic Gov. John Hickenlooper, Revenue Department Executive Director Barbara Brohl and Marijuana Enforcement Division Director W. Lewis Koski, alleging that by allowing for a regulated marijuana market, the lawmakers were breaking federal law. Participants in the state's marijuana industry were also named as defendants.
If the Supreme Court were to rule in favor of any of the challenges to Colorado's law, all state marijuana laws, in any form, could be in danger of collapsing.
Despite the sheriffs' concerns, a report released last year from the Brookings Institution concluded that the implementation of the new laws has been largely successful. The state's marijuana industry is valued around $700 million per year.
Kevin Sabet, the president of Smart Approaches to Marijuana, an anti-legalization group, said in a statement Thursday that "Big Marijuana must be feeling the heat."
"The legalization of marijuana is not implemented in a vacuum," he continued. "The current policy of denial about federal law is untenable. Surrounding states have seen a surge in marijuana-related trafficking activity. Dealers and traffickers are openly bragging about how they have been able to smuggle state-sanctioned marijuana out of Colorado. The underground market has thrived under Amendment 64, and ever-potent gummy bears, candies, and concentrates have flooded the national marijuana market."
"These guys are the 'Roy Moores' of marijuana, only they're trying to turn back the clock in a neighboring state instead of their own," Tvert said in a statement. "We cannot fathom why these guys would prefer marijuana cultivation and sales go back to being completely uncontrolled in Colorado. If they want to maintain a system of marijuana chaos in their states, that's their choice. But they shouldn't be trying to drag Colorado down with them."
Before You Go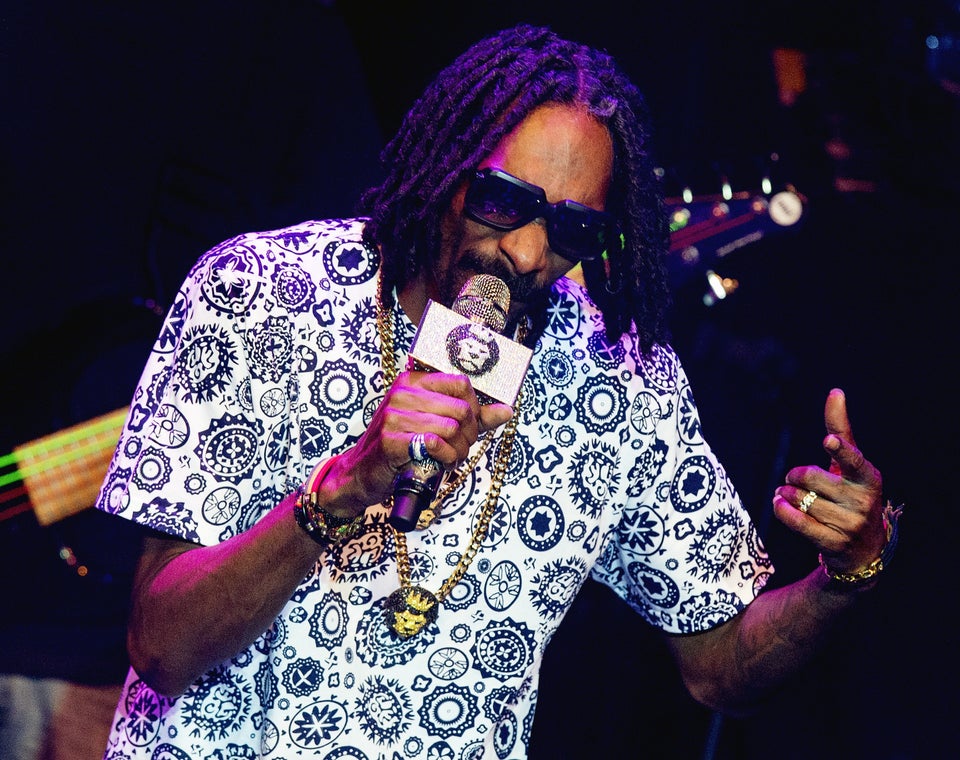 Most Influential People Who've Used Marijuana
Popular in the Community