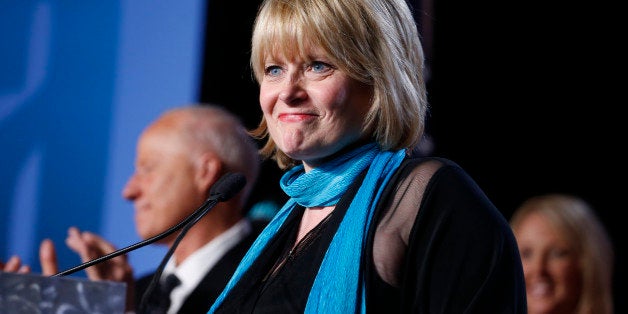 The Colorado Attorney General's Office on Friday asked the U.S. Supreme Court to throw out a lawsuit filed by Nebraska and Oklahoma that contends Colorado's legalization of marijuana is causing an increase in drug crimes in their states.
Attorney General Cynthia Coffman wrote in a brief filed with the high court that the lawsuit's aim to stop Colorado from regulating its recreational marijuana industry is a "dangerous" move that would leave "legalization intact" while neutering the state's ability to police businesses. The court should dismiss the lawsuit, Coffman said.
"Nebraska and Oklahoma concede that Colorado has power to legalize the cultivation and use of marijuana -- a substance that for decades has seen enormous demand and has, until recently, been supplied exclusively through a multi-billion-dollar black market," Coffman wrote. "Yet the Plaintiff States seek to strike down the laws and regulations that are designed to channel demand away from this black market and into a licensed and closely monitored retail system."
Nebraska Attorney General Jon Bruning and Oklahoma Attorney General Scott Pruitt filed the lawsuit in December, alleging that Colorado's legalization of marijuana caused a surge of marijuana trafficking in their states and "created a dangerous gap in the federal drug control system."
The states seek to overturn Colorado's voter-approved marijuana law, arguing that federal law should take precedence over state law. Because marijuana remains illegal under federal law, Colorado's legalization is unconstitutional, the suit contends.
States that have legalized marijuana, for recreational or medical purposes, rely on guidance from Attorney General Eric Holder's office urging federal prosecutors to refrain from targeting state-legal marijuana operations.
Washington state Attorney General Robert Ferguson and Oregon Attorney General Ellen Rosenblum jointly filed a "friend of the court" brief on Friday in support of Colorado, urging the court to reject the challenge. Washington voters legalized recreational marijuana the same year as Colorado, 2012. Oregon voters approved a similar measure in 2014, along with voters in Alaska and Washington, D.C.
"I am disappointed that Nebraska and Oklahoma took this step to interfere with Colorado's popularly enacted initiative to legalize marijuana," Ferguson said in a statement. "I filed this brief to protect Washington's interests and the will of Washington's voters from interference by other states."
Nebraska and Oklahoma have two weeks to respond to Colorado's filing. The Supreme Court has not yet decided whether it will accept the case.
Tom Angell, chairman of drug policy reform group Marijuana Majority, said the "misguided lawsuit" threatens to put Colorado's marijuana market "back into the hands of violent drug cartels and gangs" if it succeeds.
"If they really want to stop illicit trafficking and cut enforcement costs, as they say in their lawsuit, they too will move to end prohibition one day," Angell said of Oklahoma and Nebraska.
The lawsuit is one of at four that have been filed against Colorado over its marijuana laws. This month, sheriffs from Colorado, Nebraska and Kansas filed a lawsuit claiming that Colorado's marijuana law creates a "crisis of conscience" for law enforcers by forcing them to uphold state law that contradicts federal laws. Two other lawsuits were filed in February, arguing that Colorado marijuana businesses violate federal racketeering laws.
Before You Go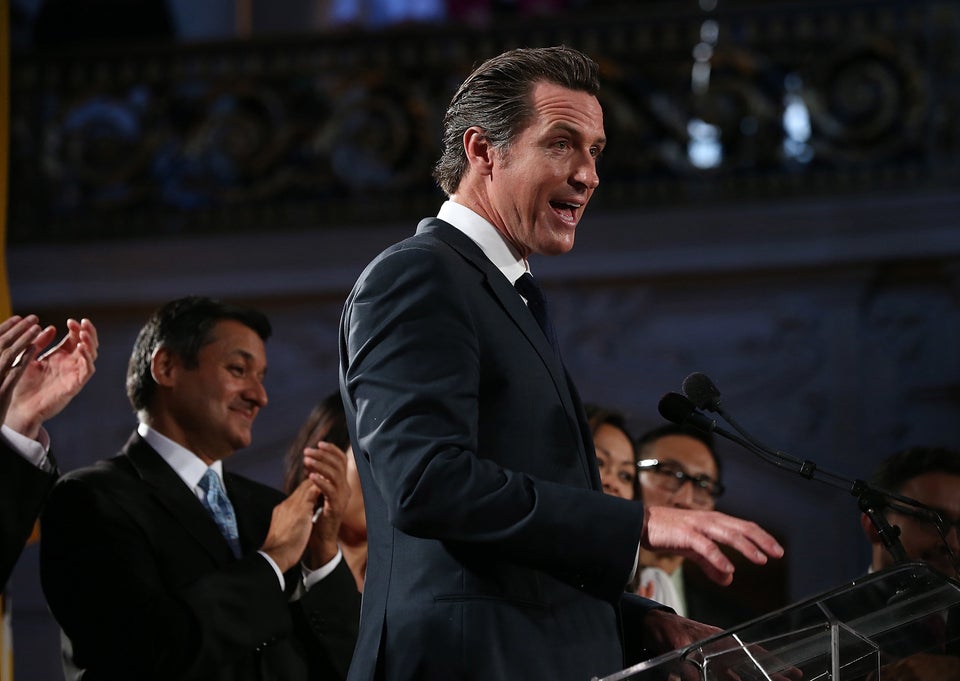 Politicians On Pot
Popular in the Community