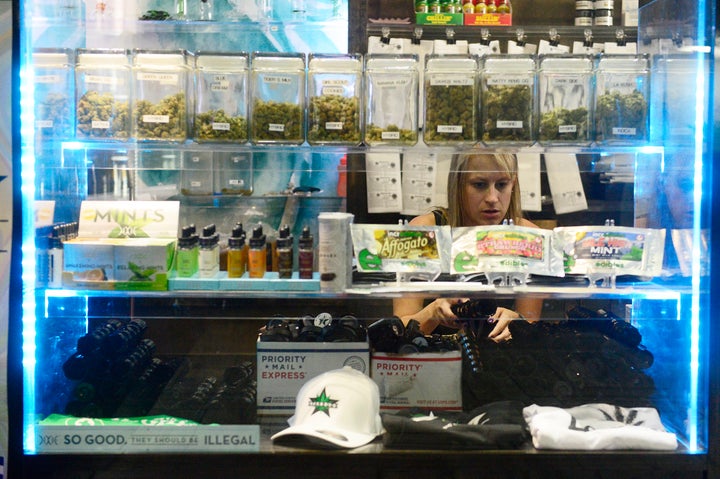 Legal marijuana is an almost $1 billion industry in Colorado.
The state's recreational and medical marijuana sales totaled $996,184,788, according to calculations The Denver Post did after Colarado's Department of Revenue released its final monthly marijuana tax report for 2015 on Tuesday.
That's an increase of more than 42 percent over the previous year, the Cannabis Business Alliance said in a statement applauding the sales for contributing $135 million in taxes -- $35 million of which is earmarked for the construction of schools.
"With greater growth and continuation of operators entering the industry, Cannabis Business Alliance members and Colorado operators have continually set the standard of the maturing industry nationwide," CBA board member Mark Slaugh said in an emailed statement to The Huffington Post. He noted that it's impressive to see the cannabis industry thriving "amidst increasing regulation," such as the proposal to use THC warning stamps on all marijuana products.
The news comes days after two marijuana analysis and investment firms released a report saying legal marijuana sales last year totaled $5.4 billion nationwide.
Those numbers demonstrate a willingness among marijuana users to purchase the products through regulated channels, advocates say.
"Coloradans are proving they prefer to buy cannabis from the regulated, legal industry rather than the black market," Mike Elliott, the executive director of the Marijuana Industry Group, said in a statement to HuffPost. "Our industry has helped turn around Colorado's economy, boosted tourism, revitalized business districts, and is squeezing out the black market. Colorado is proving that a licensed, tightly regulated marijuana industry is the way to go."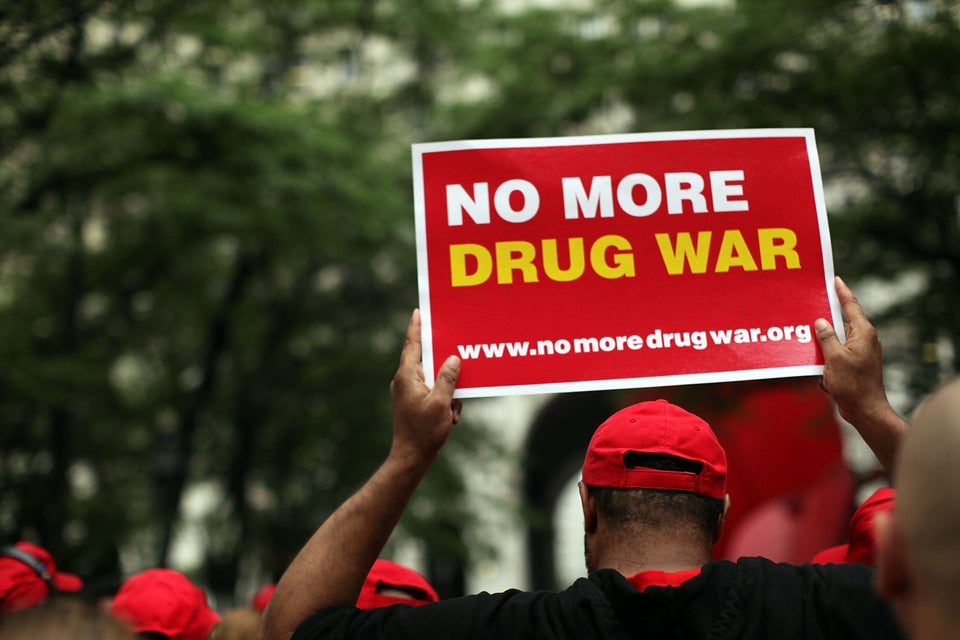 27 Reasons Why The U.S. Shouldn't Lead The War On Drugs
Related
Popular in the Community