The Clinic Colorado, one of nearly 20 dispensaries selling recreational marijuana in Denver, posted this sign on their front door Monday, photo courtesy of WeedMaps.com: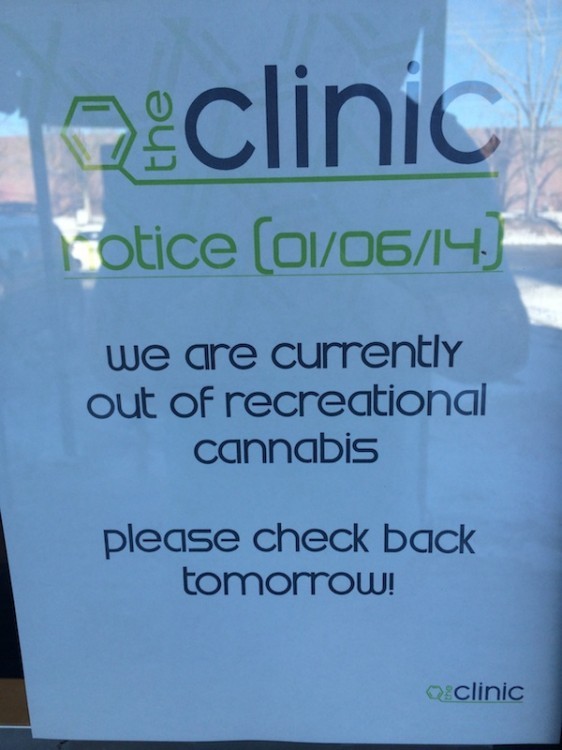 But there's no need to panic. A representative from The Clinic told The Huffington Post that the shop has simply run out for the day -- the dispensary gets daily shipments of recreational marijuana to its store, so it will be restocked Tuesday.
Some Colorado dispensary owners were concerned about a marijuana shortage with the worldwide attention on Colorado's new recreational marijuana sales laws which just went into effect on New Years Day.
"I'm going to run out of cannabis; it's just a matter of when," said Toni Fox, owner of 3D Cannabis Center in Denver, to The Huffington Post before the recreational sales began last week.
Dispensaries were preparing for the green rush for months and to help stock up on supply, some marijuana shops raised prices, increased stock of marijuana-infused edibles or put purchasing caps in place, limiting individual sales to about one eighth of an ounce.
"I know businesses are trying to take it slow," Mason Tvert, the communications director at Marijuana Policy Project and key backer of Amendment 64 which legalized recreational marijuana in the state, told HuffPost. "Ultimately, I haven't heard from anyone who is actually going to sell out. I think that the rush is going to die down very quickly if it hasn't already. So I wouldn't be too worried about that."
Related
Before You Go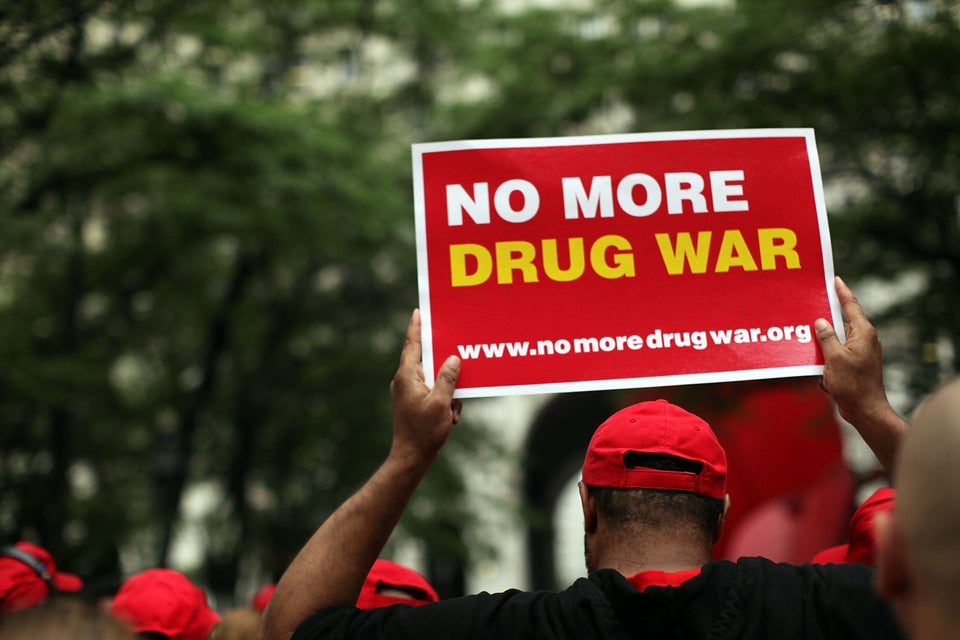 27 Reasons Why The U.S. Shouldn't Lead The War On Drugs
Popular in the Community