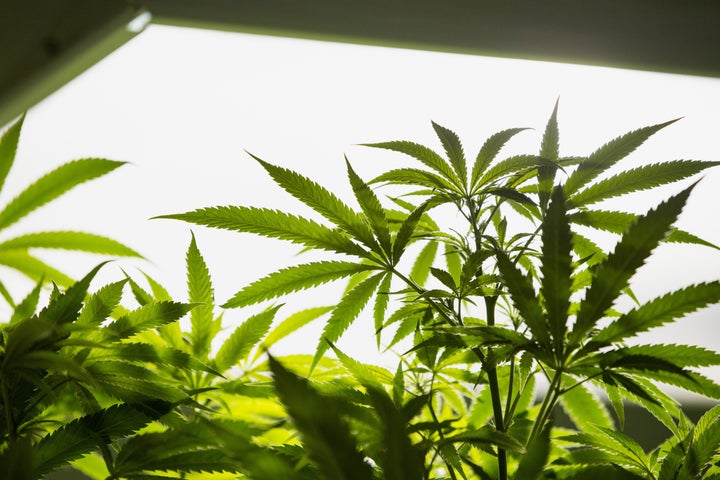 The Supreme Court on Monday dismissed a high-stakes lawsuit brought by Nebraska and Oklahoma that sought to invalidate Colorado's regime of legal marijuana sales.
The case challenged the legality of an amendment to the Colorado constitution that allowed for the substance's manufacture and sale for recreational use, which the states said was unconstitutional because it frustrates the enforcement of federal drug laws.
In a one-line order that offered no explanation for the decision, the justices threw out the complaint by the two states, which had asked the Supreme Court to invoke its "original jurisdiction" -- a special kind of authority that allows the court to hear disputes involving two or more states directly.
Justices Clarence Thomas and Samuel Alito, who since the death of Justice Antonin Scalia seem to be acting in lockstep, would have agreed to hear Nebraska and Oklahoma's grievances.
"I would not dispose of the complaint so hastily," wrote Thomas, adding that the plaintiff states "made a reasonable case" meriting the court's involvement, and that he and his colleagues lack discretion to just dismiss the challenge.
Nebraska and Oklahoma "claim that Amendment 64 has increased trafficking and transportation of Colorado-sourced marijuana into their territories, requiring them to expend significant law enforcement, judicial system, and penal system resources to combat the increased trafficking and transportation of marijuana," Thomas wrote.
Thomas said that the two states "alleged significant harms to their sovereign interests caused by another State."
The decision is a victory for Colorado, the federal government and marijuana advocates, all of whom had urged the court to not take up the case.
"At the end of the day, if officials in Nebraska and Oklahoma are upset about how much time and resources their police are spending on marijuana cases ... they should join Colorado in replacing prohibition with legalization," Tom Angell, a spokesperson for Marijuana Majority, an organization that supports the legalization of marijuana in the states, said in a statement.
In the lead-up to Monday's decision, several conservative scholars had also come out against the lawsuit, including Ilya Somin, a law professor at George Mason University who writes for The Volokh Conspiracy, an influential legal blog on the right.
"It is ironic that this lawsuit was brought by two state governments that, in other contexts, have forcefully advocated state autonomy and tighter enforcement of constitutional limits on federal power," he wrote after the decision.