Parents concerned about their teens buying marijuana illegally from one of Colorado's licensed recreational marijuana dispensaries can rest easy -- the pot shops aren't selling it to them.
That's according to the Colorado Department of Revenue's Marijuana Enforcement Division, which is charged with regulating the marijuana marketplace in the state. The agency recently completed a months-long operation in which it conducted underage compliance checks at 20 marijuana dispensaries in Denver and Pueblo. Their finding? No shops sold to undercover minors trying to buy marijuana or marijuana products.
Here's how the underage compliance check works, according to the division: Investigators from MED and police officers from the Denver Police Department send "underage operatives" -- minors under the direct supervision of the investigating officers -- into both recreational and medical marijuana dispensaries to try to purchase cannabis from the shop. Since January, authorities have conducted 20 of these underage compliance checks -- 16 in Denver and four in Pueblo, a city about 100 miles south of the state's capital. And not one of the 20 shops would sell marijuana to the underage customer.
"It is imperative that we keep marijuana out of the hands of kids. These results show that strong efforts are being made by the MED and the marijuana business licensees to do just that," Barbara Brohl, the executive director of the Colorado Department of Revenue, said in a statement.
Natriece Bryant, a spokeswoman for the DOR, told The Huffington Post that the 20 compliance checks represent only those that have been conducted so far this year, and that the agency plans to continue with checks and other forms of investigation.
"MED strives to ensure public safety through various efforts; underage compliance checks are just one way in which the MED monitors the licensed businesses in Colorado," Bryant said.
A shop that sells to minors can face serious disciplinary action from the state, including fines up to $100,000 and suspension, restriction or even revocation of its license.
"Black market operators don't check IDs," said Michael Elliott, executive director of the Marijuana Industry Group. "The industry will continue to work with the community to prevent underage use. Last November, we endorsed and helped fund and run the campaign to increase taxes on marijuana sales precisely to help promote public safety and prevent underage use. We are happy to see that enforcement is happening, and that the industry is compliant."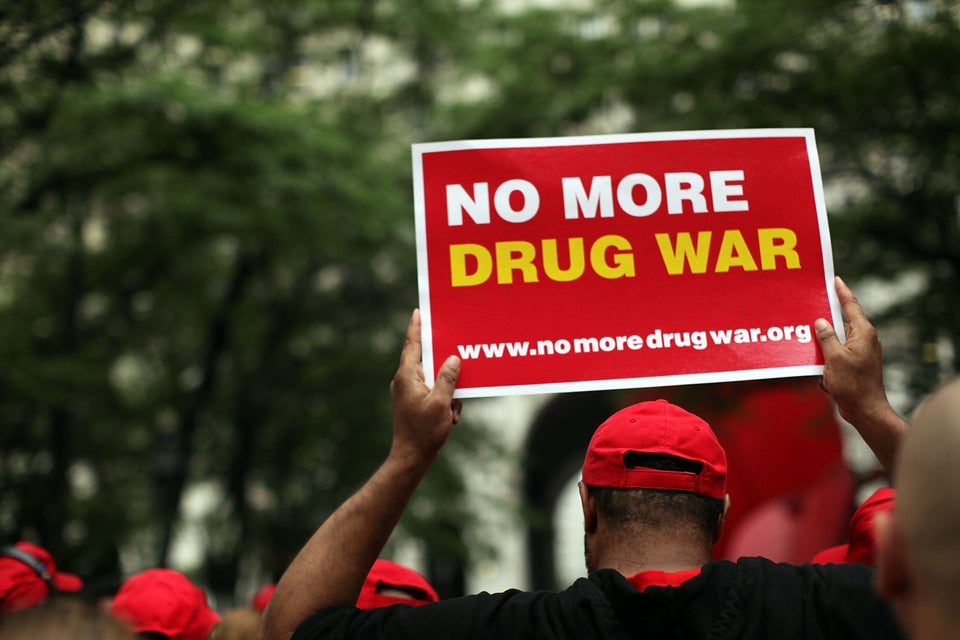 27 Reasons Why The U.S. Shouldn't Lead The War On Drugs
Popular in the Community