As the name "Northern Lights" suggests, the best places to see them are, well, north in places like Greenland, Iceland and Sweden.
But some early risers in northern Colorado were able to catch the rare beauty late Tuesday night and early Wednesday morning: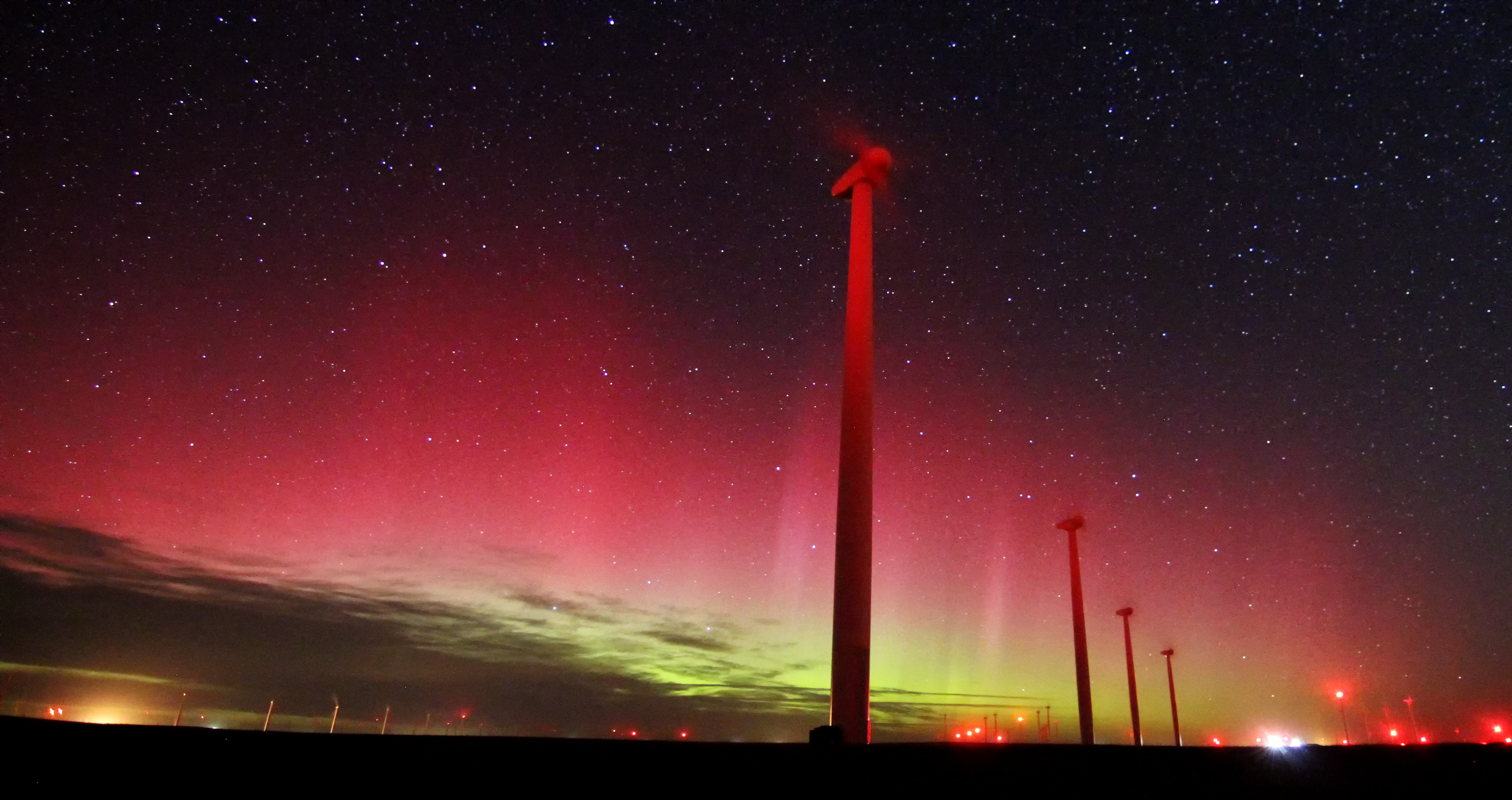 Photo courtesy of Ryan Shepard Photography.
Ryan Shepard was there to film a time lapse of the Aurora Borealis in Briggsdale, Colo. and take pictures. Shepard is a self-described photographer and storm chaser and works as a guide for a company called Silver Lining Tours in Denver.
In an email to The Huffington Post, Shepard explained how he was able to capture the stunning image:
I saw that the KP levels were above 6 last night and raced out the door, a little bit later than I would have liked but I knew I still had time. I know that the darkest area of our state is in the northeast part (you can see this on darkskyfinder, a website with a dark map), so I headed down CO14 towards Briggsdale from Greeley and when I took the turn North on 392 I saw a wind farm in the distance and worked my way there because I knew it would be a great subject to give perspective in front of the sky.

The DSLR picks up the northern lights much better than our own eyes, so seeing them is incredibly difficult when there is any light pollution at all. You typically can tell they are there if you at least see a hint of white streaks or "pillars" which I saw last night. There was also a meteor shower going on at the same time, probably one every 5 minutes. With the temperatures not that cold it was an incredible night to view the night sky. This is the 3rd time I have captured the northern lights in Colorado but definitely the best one so far.

The Aurora Borealis is caused by collisions of charged particles from the sun that enter the earth's atmosphere and are most commonly seen above the southern and northern poles of the planet.
Before You Go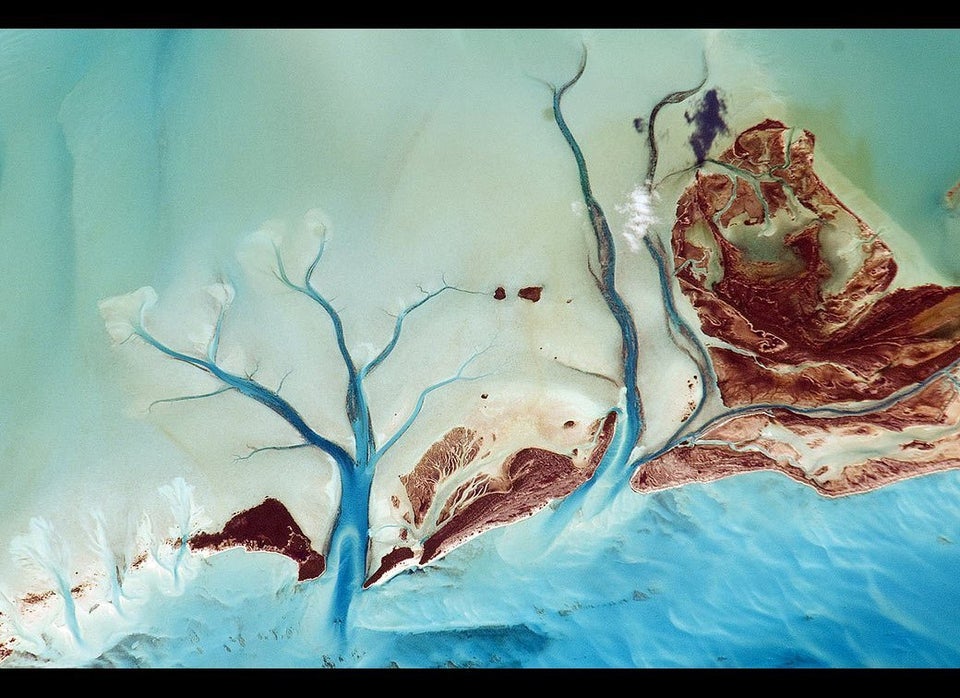 The Earth From Above
Popular in the Community