 State officials in Colorado are now monitoring at least 18 oil and gas spills after floodwaters inundated one of the most densely drilled areas in the United States.
The Colorado Oil and Gas Conservation Commission reported Monday that the agency found two additional notable spills over the weekend -- a 36 barrel release of oil between Evans and LaSalle at a Noble Energy site and a 26 barrel release at an Anadarko site near Johnstown -- and is now tracking eight total spills classified as "notable" and 10 additional spills where there is "some evidence of release of oil."
A total of 640 barrels of oil -- or 27,000 gallons -- has been released in the wake of the devastating flooding in Colorado that has resulted in the deaths of at least eight and over $2 billion in property damage.
The volume of oil released due to flooding, although growing, remains small by oil and gas industry standards. "In the context of this historic event, these spills are not an unexpected part of many other sources of contamination associated with the flood," the COGCC wrote in a statement. "Those include very large volumes (millions of gallons) of raw, municipal sewage and other hazards associated with households, agriculture, business and industry."
COGCC says they are also tracking an additional 33 sites where there appears to be damage to tanks or equipment, but no "obvious indication" of a oil release.
The size of the affected area is immense and the long-lasting environmental and business impact of the flooding and oil spills in Colorado is difficult to assess, as the situation continues to develop. The Denver Post reported that there are 20,500 operating wells in Weld County, more than 300 in Boulder County, about 250 in Larimer County and just under 100 in Broomfield County. All these counties were deeply affected by the flooding.
About 600 personnel are inspecting and repairing damaged well sites, but inspectors can't get to all of the oil and gas sites, as some wells are still in deep floodwater and damage to those won't be clear until waters recede, 7News reported.
It remains unclear what cleanup work is underway, The Associated Press notes, as much of the reported spills have been swept away by flood waters.
Related
Before You Go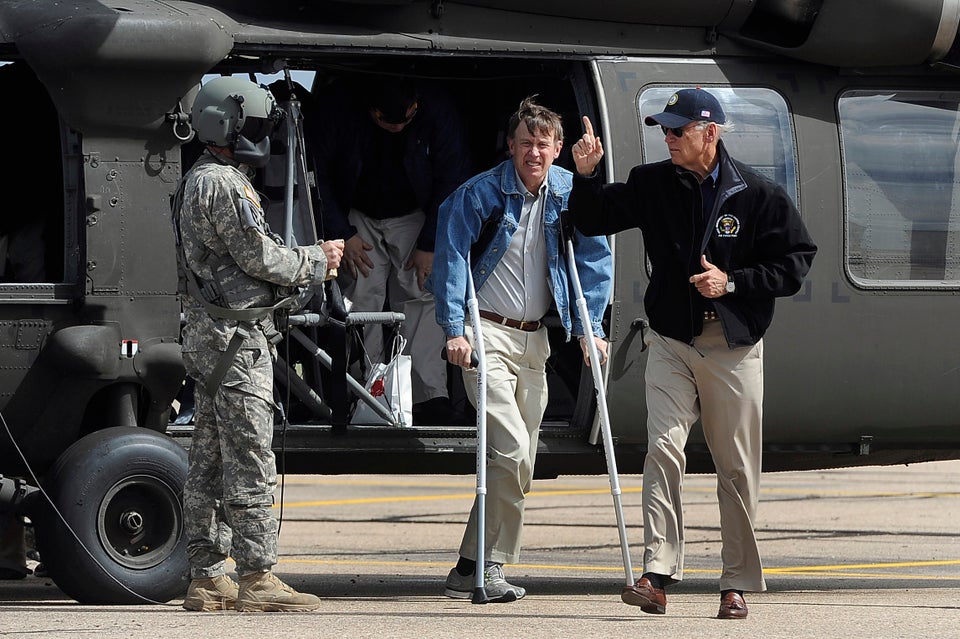 Colorado's Historic Flooding
Popular in the Community