Federal agencies raided multiple Denver-area medical marijuana shops and grow operations Thursday morning, in the largest federal enforcement action on medical marijuana businesses since medical marijuana became legal in Colorado, according to The Denver Post.
"The Drug Enforcement Administration, Internal Revenue Service Criminal Investigations, the Denver Police Department and state and local law enforcement are today executing lawfully obtained search warrants and seizure warrants," Jeff Dorschner, a spokesman for the Department of Justice, told the paper.
Westword reports that the raids are ongoing and will likely continue throughout the day. They involve a "notable number of targets."
Details about which businesses are being investigated and for what issues have not been revealed at the time of publication.
"We do not yet know the details of these latest federal actions, so it is too soon to say what inspired them," Mason Tvert, communications director for Marijuana Policy Project, told The Huffington Post. "The Justice Department said it would respect states' rights to regulate marijuana, and that it would not go after businesses as long as they are complying with state laws. We hope they are sticking to their word and not interfering with any state-regulated, law-abiding businesses."
Tvert added that he's commenting based on limited information about the raids and points out that it's not clear that these business actually violated any laws.
"Colorado has demonstrated that regulating marijuana works," Tvert said. "Those businesses that are in clear compliance with state laws are meeting the needs of the community and not causing problems. As a result, they have not faced much in the way of federal interference. If a business is suspected of violating state laws, they will likely face increased scrutiny, and if they are found to be in violation, they will likely face consequences. That is how our society treats alcohol, and that is how we expect to see marijuana treated."
In 2012, voters passed initiatives that made Colorado and Washington the first states to allow legal recreational marijuana sales to adults ages 21 and older. Colorado's first shops are expected to open on Jan. 1, 2014, and more than 100 are already planned throughout the state.
The memo also outlines eight priorities for federal prosecutors enforcing marijuana laws. According to the guidance, DOJ will still prosecute individuals or entities to prevent:
the distribution of marijuana to minors;
revenue from the sale of marijuana from going to criminal enterprises, gangs and cartels;
the diversion of marijuana from states where it is legal under state law in some form to other states;
state-authorized marijuana activity from being used as a cover or pretext for the trafficking of other illegal drugs or other illegal activity;
violence and the use of firearms in the cultivation and distribution of marijuana
drugged driving and the exacerbation of other adverse public health consequences associated with marijuana use;
growing of marijuana on public lands and the attendant public safety and environmental dangers posed by marijuana production on public lands;
preventing marijuana possession or use on federal property.
Washington state's retail shops will begin opening in mid-2014.
Before You Go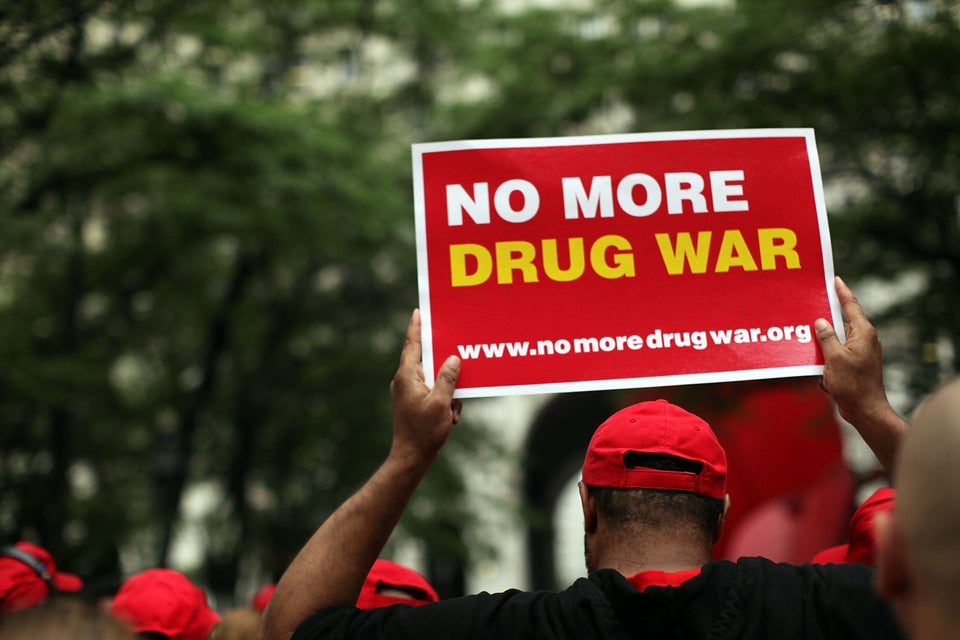 27 Reasons Why The U.S. Shouldn't Lead The War On Drugs
Popular in the Community