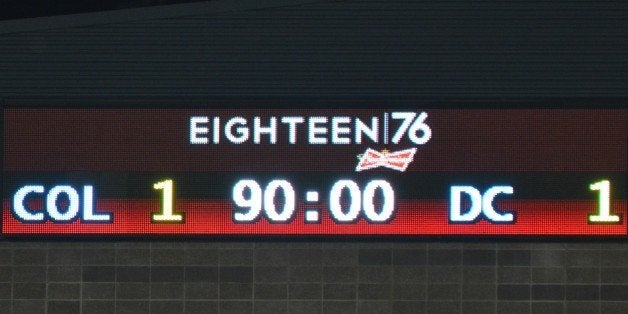 While the MLS standings showed that this was a game of the best in the Eastern Conference, against the worst in the Western Conference, if you were to look at the form books, you'd see that D.C. United were on a run of 3 straight league losses, while the Colorado Rapids had won 3 of their last 4 league games.
Despite their recent record, D.C. United knew that a win in this game would clinch their playoff spot, whilst a loss or tie would see them cede first place in the Eastern Conference to the NY Red Bulls. So, manager Ben Olsen sent out his strongest line-up, including fit again Fabian Espindola, who'd been out since August 1st.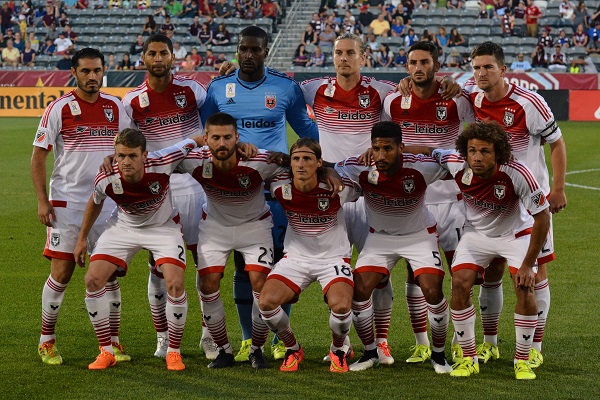 Colorado, meanwhile, welcomed Maynor Figueroa back to their line-up after he'd been away with Honduras over the international break. Who immediately showed his worth, diving into tackles...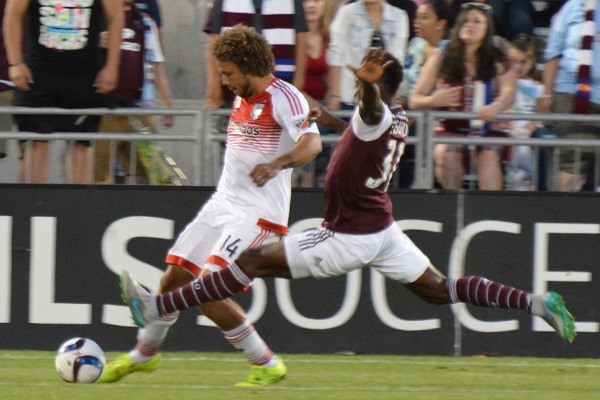 ...and out-leaping United players for headers.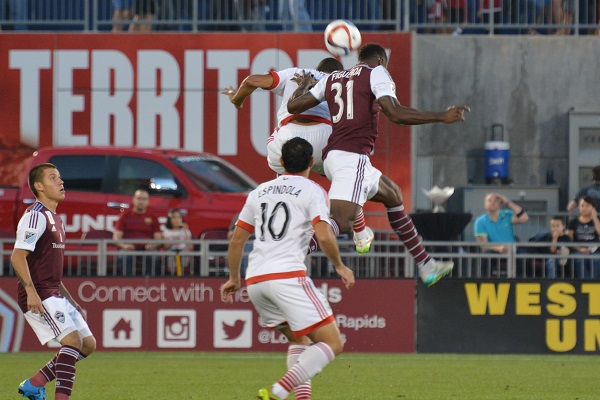 ...as did his teammates.

United had a few forays into the Colorado half of the field in the first 20 minutes...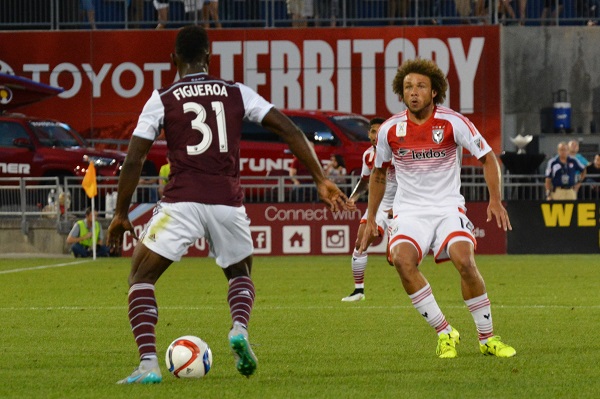 ...and a couple of half chances towards goal that didn't really trouble Clint Irwin, in the Colorado goal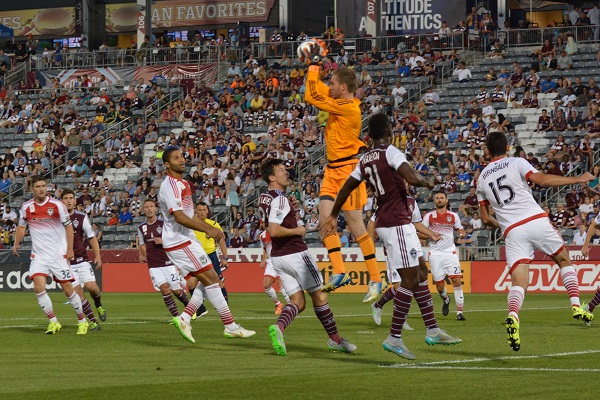 ...but he majority of the action was in their half

...with wave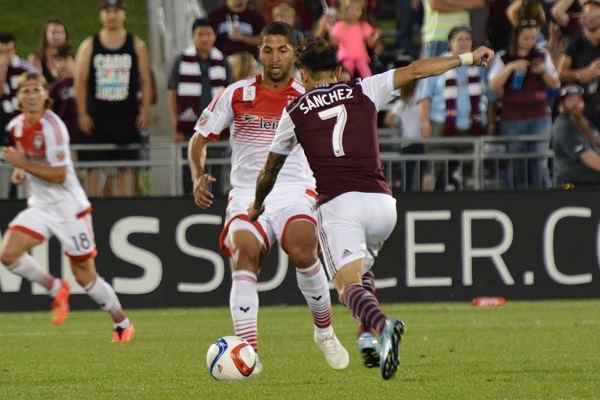 ..after wave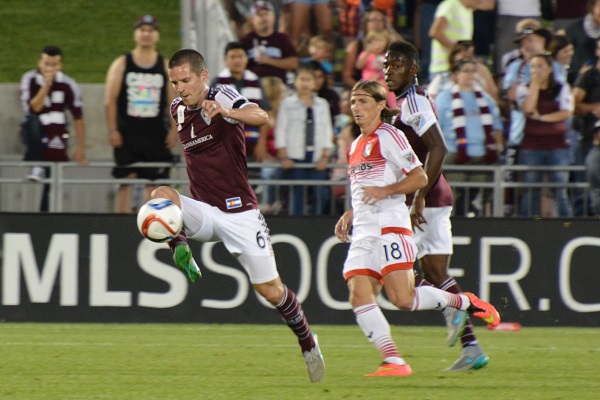 ...after wave of attacks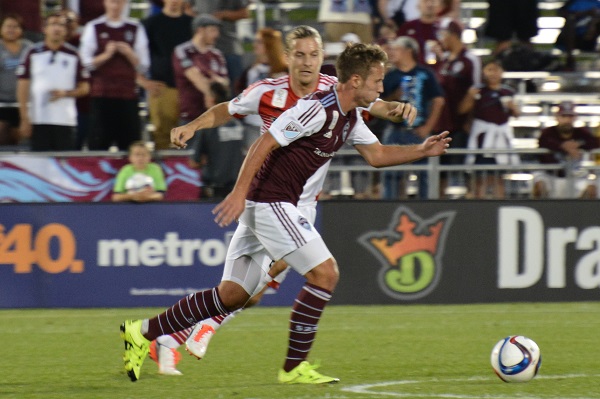 ...peppering Bill Hamid's box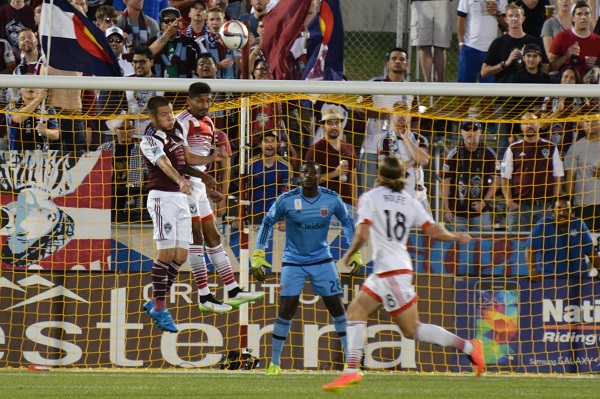 Until the 28th minute when cross into the box from a free kick bounced around in the air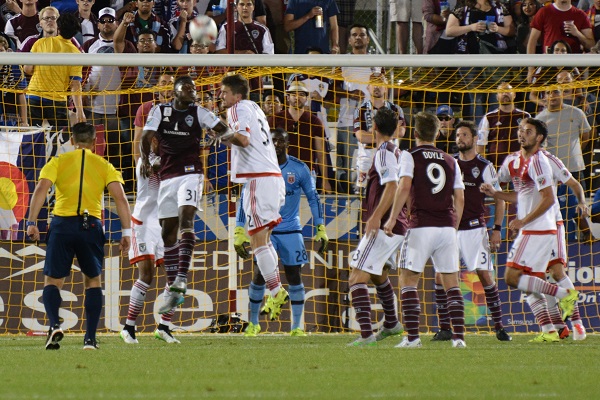 ...finally falling to the feet of Colorado defender Bobby Burling who caught the ball just right, sending it through a sea of players into the bottom corner of the goal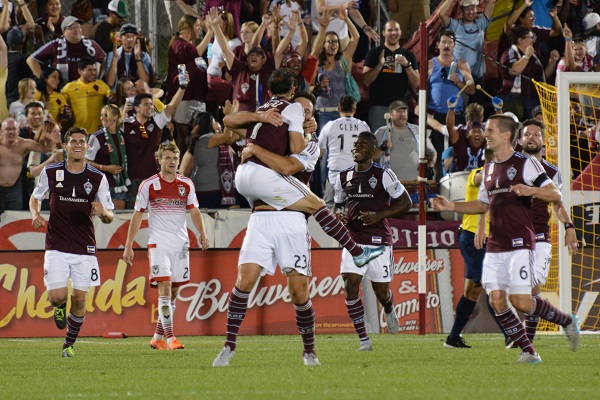 For the rest of the half, it seemed as though Colorado would be the more likely to score, as they continued to give the DC players no time on the ball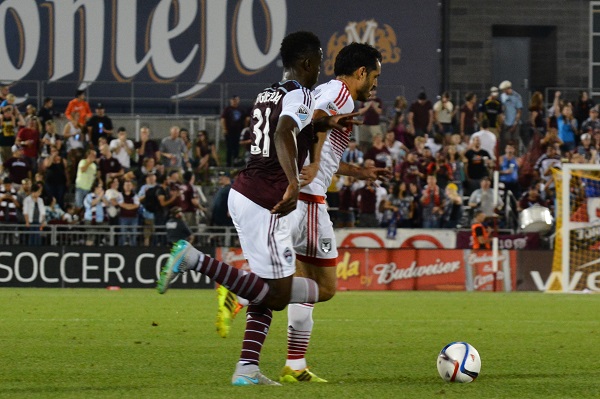 ...while also pushing forward themselves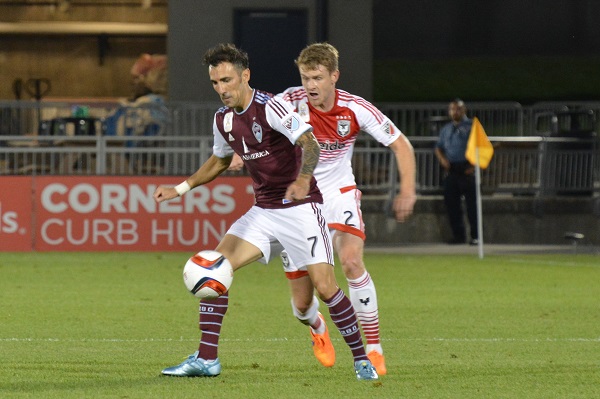 United did manage to push forward a couple of times before the half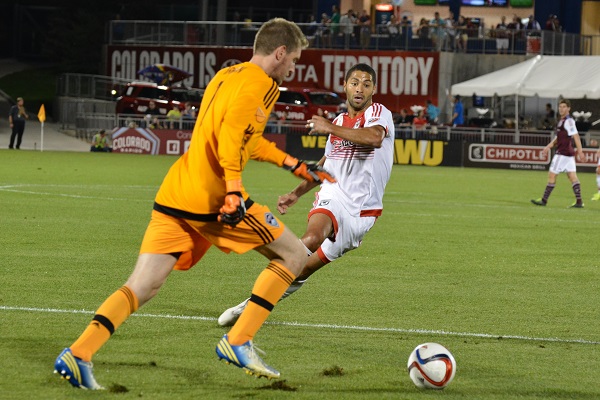 ...but it was nothing that Irwin couldn't handle.

The second half began as the first, with Colorado first to most balls in the air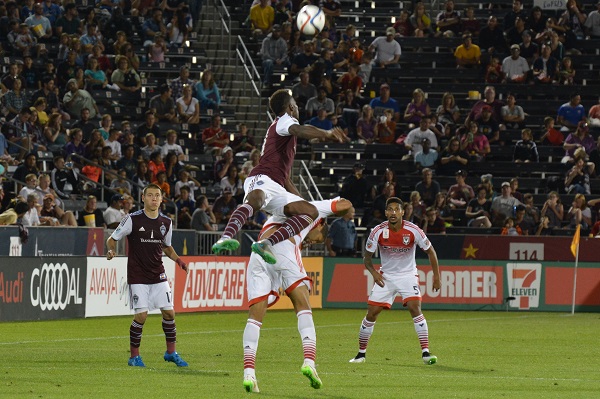 ...and on the ground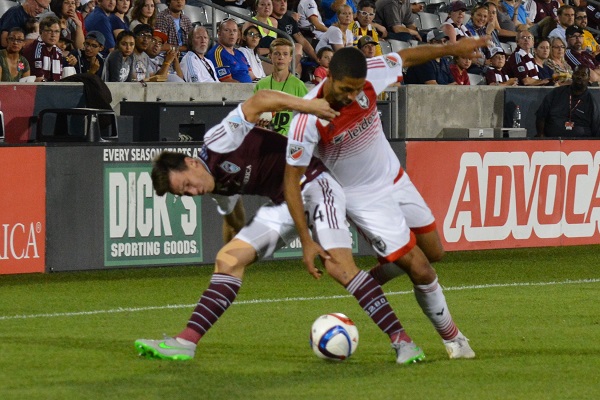 ...even sometimes shoeless.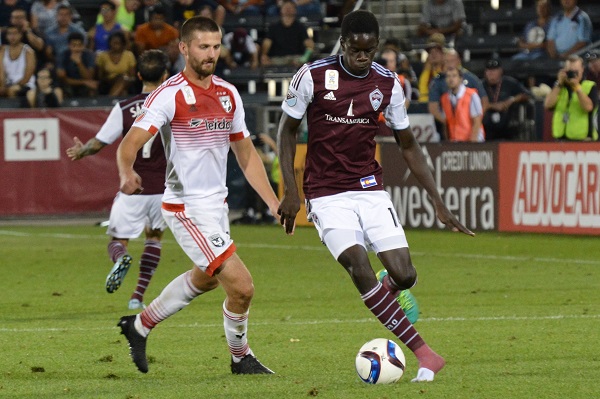 But Hamid and the defense kept the difference at a single goal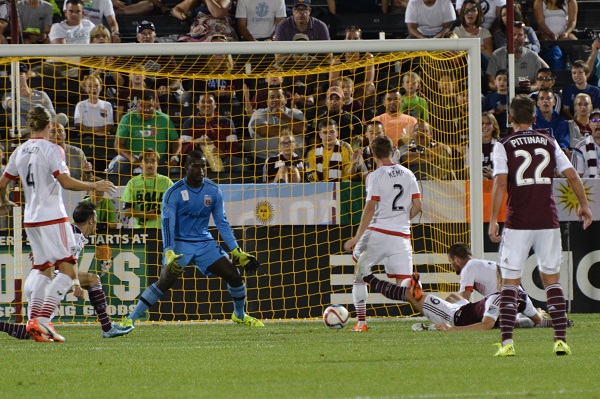 ...and United started to get back into the game

...as Sean Franklin began penetrating more on the right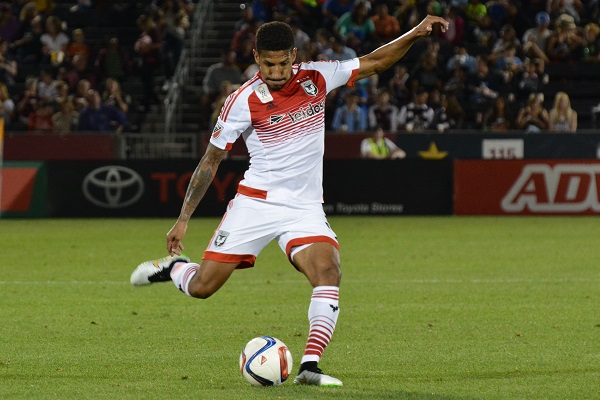 ...along with Taylor Kemp on the left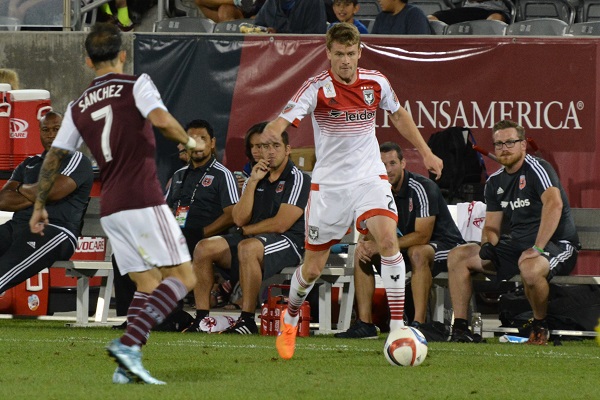 ...and Espindola... everywhere...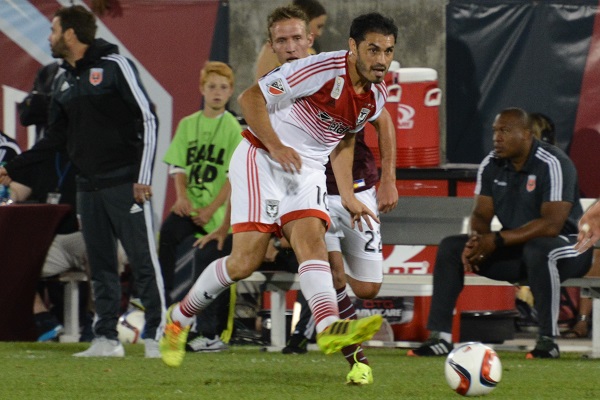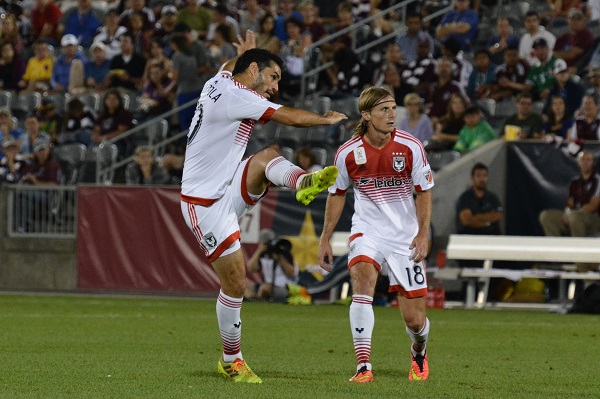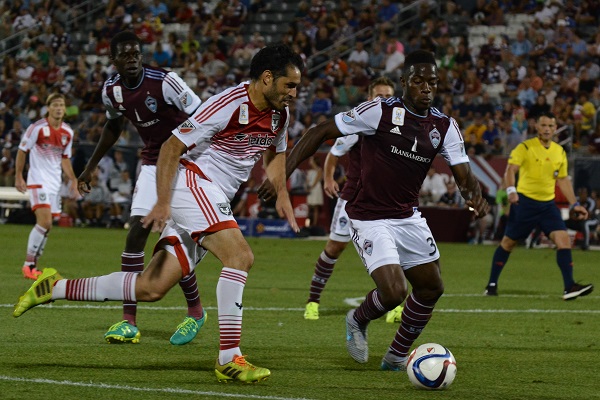 Until finally, in the 86th minute, a free kick was knocked over to Espindola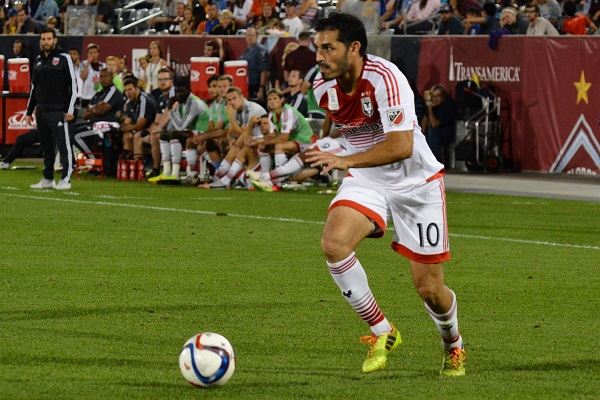 ...who crossed the ball to Steve Birnbaum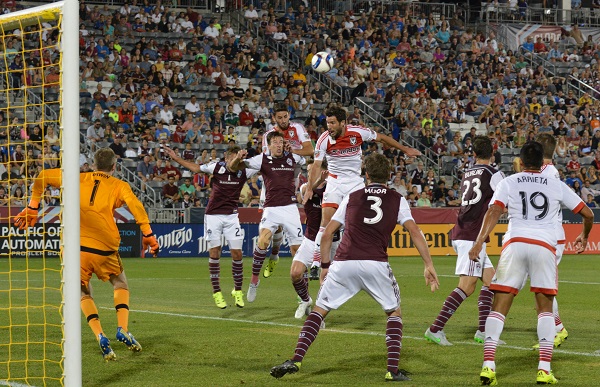 ...who headed it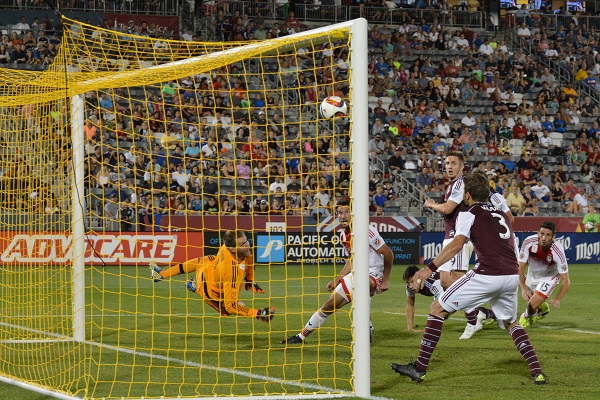 ...into the back of the net, despite the best attempts of Irwin and Drew Moor, to tie the game at 1-1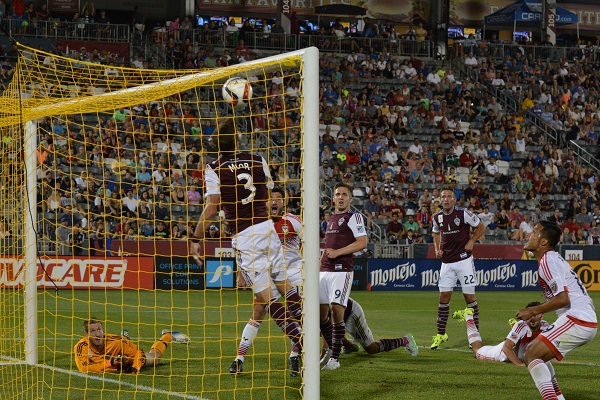 Immediately after the restart, it appeared as though United were going to take all 3 points, as they attacked the goal several times.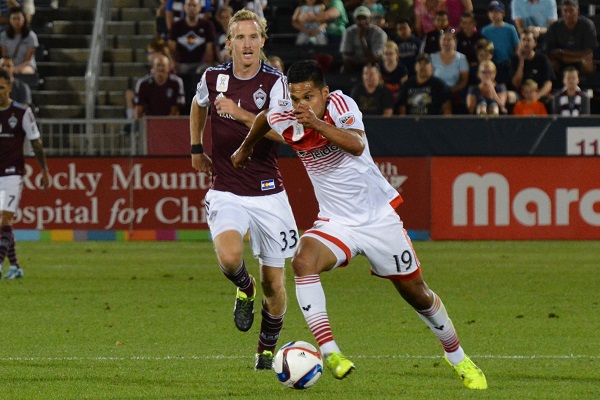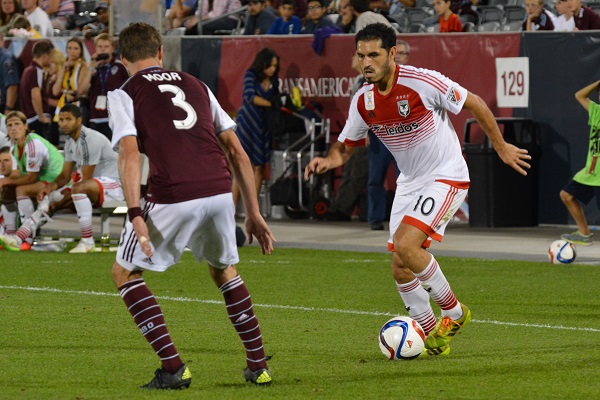 But it was actually the Colorado Rapids who came the closest to taking all 3 points, with a miss from Lucas Pittinari and a wonderful reflec save from Hamid ensuring that the game ended 1-1.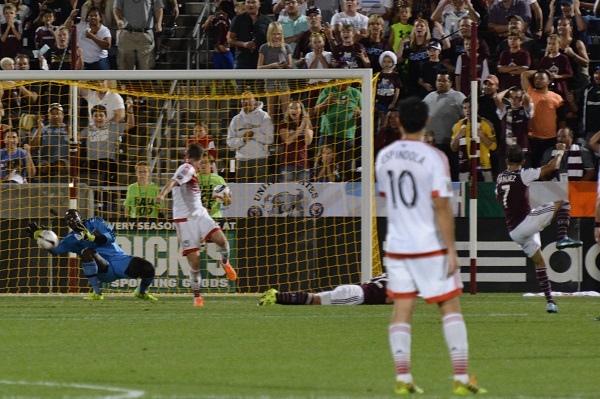 Calling all HuffPost superfans!
Sign up for membership to become a founding member and help shape HuffPost's next chapter