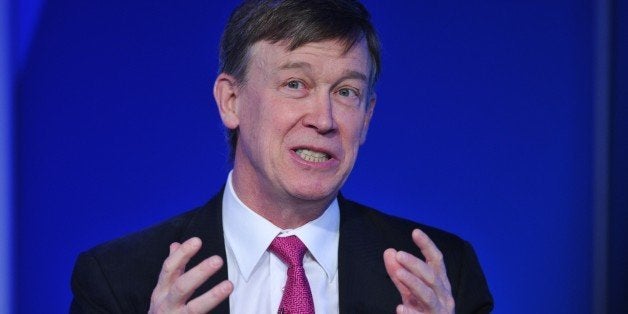 DENVER -- A parody news story went viral earlier this week, claiming that Colorado Gov. John Hickenlooper (D) had proposed a bill that would release people imprisoned for marijuana-related crimes. Not true.
But in all seriousness, why is this not happening?
As Marijuana Majority's Tom Angell put it, people have been "left behind on the battlefield of the failed 'war on drugs.'"
"Governors like John Hickenlooper and the president of the United States should use their unique executive powers to free people who are still serving time behind bars for so-called 'crimes' that didn't hurt anyone else," Angell said.
Art Way, senior drug policy manager in Colorado for the Drug Policy Alliance, agreed that releasing individuals serving time for non-violent pot crimes is the right idea.
Because the state has been reforming its drug policies over the last decade, Way said, "It'd be pretty difficult to find many people doing hard time in Colorado simply for marijuana possession. But there's still room to assess the issue -- whether we're talking about pardons, clemencies, or commutations -- there's probably some people doing time in Colorado prisons who are considered habitual offenders and marijuana charges were part of that analysis."
Those still behind bars are not an insignificant expense. The Denver Post reported in 2010 that it took about $20,000 a year to house a Colorado prisoner.
Those who served their time but carry prison records could also be helped. A key backer of Amendment 64 -- the 2010 state measure that legalized marijuana for recreational use by adults 21 and over -- said that it's important to remedy the human consequences of past failed policies, even as the U.S. moves toward wiser new policies.
"It makes complete sense for the Colorado General Assembly to establish a mechanism by which Coloradans convicted of marijuana-related offenses prior to the legalization of marijuana can have these convictions removed from their records," lawyer Brian Vicente said. "This would help thousands of our citizens -- who currently have difficulty getting employment or housing due to prior marijuana convictions -- move forward with being productive community members."
On Monday, Matt Hastings, a representative from Gov. Hickenlooper's office, told The Denver Post's Cannabist site that the office had received several phone calls and emails about the story, many from out of state, but that the governor doesn't "have plans to propose that kind of legislation."
Since the decriminalization aspect of Amendment 64 went into effect in December 2012, there has been a sharp decline in marijuana-related criminal cases, according to Way. He said there were some 4,400 marijuana-related state and county court cases last year, whereas the state had averaged about 11,000 a year over the previous decade.
But there are still a lot of people who could be helped by the expunging of past pot possession records. According to a report from the Marijuana Arrest Research Project, more than 210,000 people were arrested for marijuana possession in Colorado between 1986 and 2010. Some of the highest yearly totals occurred after medical marijuana was made legal in the state in 2000.
A policy of retroactive clemency could also help right some racial wrongs.
The Marijuana Arrest Research Project report, which was based on FBI Uniform Crime Report data, found that in Colorado, Latinos have been arrested for marijuana possession at a rate 1.5 times that of whites. African Americans have been arrested at a rate 3.1 times that of whites. Nationwide, blacks are nearly four times more likely to be arrested for marijuana possession than whites, according to a report from the American Civil Liberties Union.
Before You Go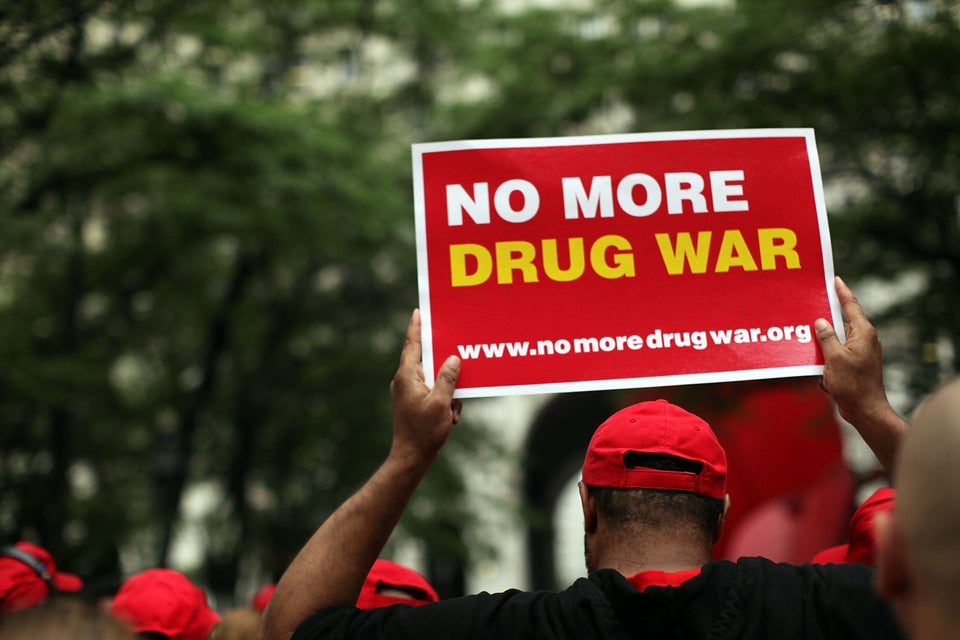 27 Reasons Why The U.S. Shouldn't Lead The War On Drugs
Popular in the Community