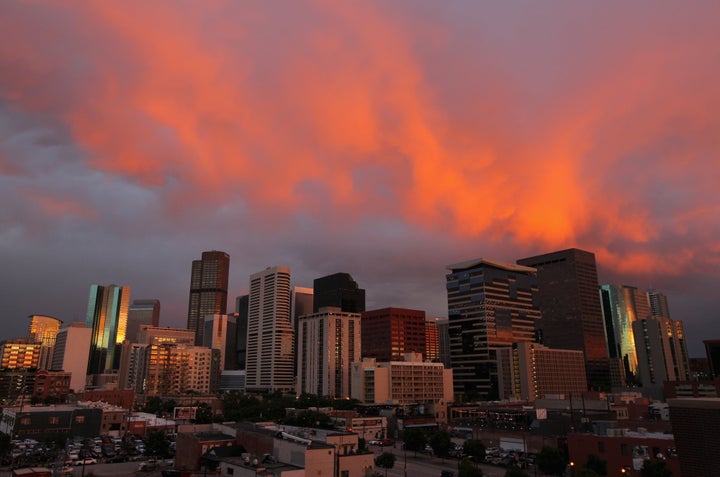 With New York City and Washington D.C. on alert due to information emerging about a possible car bombing terror plot that could involve "a lone actor," as Vice President Biden put it, from a "credible source," it has Colorado authorities tightening security around the city during this tenth anniversary of the Sept. 11 attacks.
7News reports that regional airports are tightening up security because of growing concern about small airplanes. Homeland Security officials issued a nationwide warning last week that terrorists may try to use small plains to spread biological weapons. The warning went on to say that Al Qaeda is looking to recruit Americans and Europeans for these kinds of terror missions.
The list of potential targets in Colorado is broader than one might suspect. Fox31 spoke with a candid and retired Lt. Col. Joe Ruffini, the former Commander of Cheyenne Mountain, which is part of the North American Aerospace Defense Command (NORAD) about some of those potential targets. Ruffini echoed Biden's sentiments, saying that the "lone wolf" terrorist, homegrown and unaffiliated with Al Qaeda could be Colorado's biggest threat.
Ruffini listed expected targets like the Denver Federal Center, Colorado military bases, stadiums, dams, and skyscrapers, but the most dangerous, in his opinion was the Pueblo Chemical Depot which houses the nations largest stockpile of mustard gas.
The Denver Post reports that Colorado officials are on guard for this weekend's memorials around the state, although there have been no specific or credible threats of another attack in the state. Officials are paying close attention to the Colorado Remembers 9/11 event scheduled for Sunday at Denver's Civic Center. James Yacone, FBI special agent in the Denver office, will be in attendance at the Denver event as both a sign of respect and readiness.
Gov. Hickenlooper is encouraging all Coloradans to attend Colorado Remembers 9/11 event which will focus on hope, positivity and our collective determination to overcome adversity, according to CBSDenver. Hickenlooper said:
The transition will be a from somber ceremony towards demonstrating that America is back, while we have to remember and be vigilant and keep our eyes open, that we're not going to compromise our lives, that terrorists aren't going to keep us from being America
REAL LIFE. REAL NEWS. REAL VOICES.
Help us tell more of the stories that matter from voices that too often remain unheard.