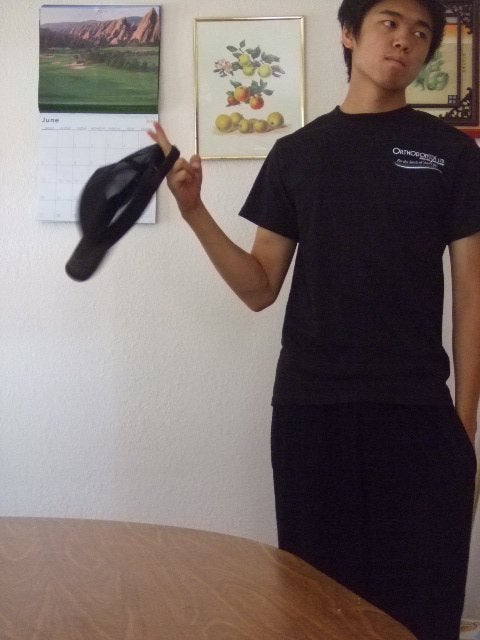 The body of Waley Liang, a geology student at the University of Texas at El Paso who drowned several days ago in the Colorado River, was recovered by searchers on Saturday, KWTX reports.
Liang, 21, was wading through the river last Wednesday afternoon while trying to follow a group of UTEP geology students to a nearby island. He submerged -- being overcome by a strong current -- and he never resurfaced.
KFOX14 reports that the group was accompanied by Jose Hurtado, Ph.D., an associate professor of geological sciences, an adviser to the Geology Club and a parent of one of the students. Once Liang went under, several students attempted to swim to his location, and one dialed 9-1-1 while
Geology students told KFOX14 they received a mass email that alerted them to the accident.
Laura Serpa, Ph.D., chairwoman of the UTEP Department of Geological Sciences, said it is not uncommon for students to participate in field trips such as this one.
Over the next three days, divers, boats and dogs searched the area.
Recent reports highlight two other students drowning in recent months.
On Sunday, Dujuan Thompson, a triathlete at Harshman Magnet Middle School in Indiana, died in a lake while he and his football team celebrated their championship title at the Hidden Paradise camp grounds, the Indy Star reports.
His mother says he never took swimming lessons, WISH TV reports. According to eyewitnesses, the 14-year-old ran to the edge of the lake and jumped in, screaming "I can swim!"
Divers recovered him about an hour and a half later.
In late March, Justin Hanna, a freshman at Oakwood University in Alabama, drowned while swimming in an isolated rock quarry on University property, WHNT reports.
Several people pulled him out but found him unresponsive. He was taken to Huntsville Hospital, where he died. The rock quarry is a popular swimming hole for locals, and multiple "No Trespassing" signs do little to keep people out.

Calling all HuffPost superfans!
Sign up for membership to become a founding member and help shape HuffPost's next chapter