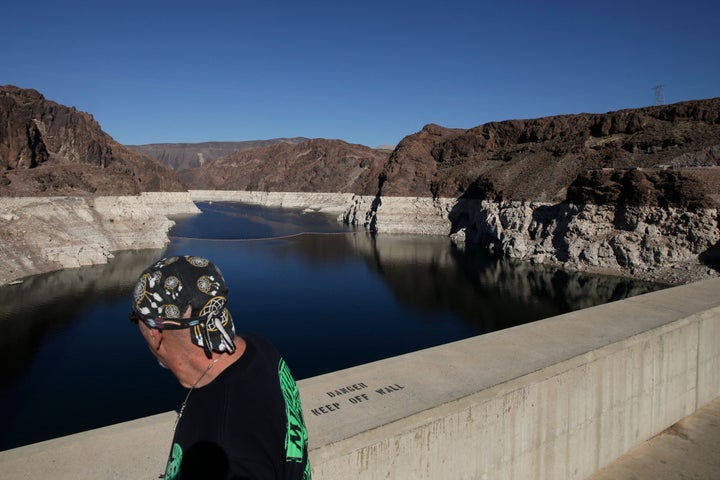 It can be difficult to see any bright side when it comes to the water challenges facing the western U.S.
That's particularly true for the 40 million people across seven states who depend on the Colorado River for their water needs. The river is, quite literally, drying up.
Still, there's also plenty of reason for optimism, even if those stories don't tend to grab as many headlines when compared to the doom and gloom.
Earlier this month, news reports noted that, thanks to conservation efforts in many communities along the Colorado River basin, an officially-designated water shortage in Lake Mead has officially been staved off for another year.
It is currently projected that an official shortage — defined as the lake dropping below 1,075 feet above sea level — could return as soon as 2018, so the region is far from off the hook when it comes to water conservation.
In order for that progress to continue, experts like John Fleck, director of the University of New Mexico's Water Resources Program and an environmental reporter of many years, believe successes in this area should be embraced and celebrated so that they might be duplicated elsewhere.
In his new book out this week, Water is for Fighting Over and Other Myths about Water in the West, Fleck outlines many of those successes, like farmers in Yuma County, Arizona, who managed to cut their water usage by almost one-third by changing their irrigation methods and converting some farmland to less water-intensive, higher-value crops.
Are victories like these too little, too late? HuffPost recently spoke with Fleck about why he's feeling optimistic about water in the west.
Your book is very positive in tone, which I wasn't expecting. Were you surprised by how much "good news" you found in researching this book or did you set out with that goal in mind?
I set out on this very much in the opposite way. I really thought we were in trouble. As a journalist and a writer chronicling water in the west and growing up in the Cadillac Desert, I grew up in that narrative of a looming apocalypse. When I began thinking about doing this book, I was imagining that was what I'd be doing. The day-to-day newspaper journalism I did was chronicling this decline over time and you could go to a community running out of water, but also there are these other communities that weren't running out of water.
As a journalist, that doesn't get your attention, but I was increasingly interested in why these people were not running out of water. What they were doing differently. And I found that the people running out of water were the exception and not the rule. It took a long time to make that pivot to the realization that there was a story here about what people are doing successfully.
The book mentions a number of positive examples, like the Yuma farmers cutting their water use. Why do you think it's so rare that we hear these sorts of drought-related stories?
Speaking here as a career journalist who recently jumped to academia, when I used to send my city editor at a daily news meeting a grim story about a community running out of water and drought being a problem, I knew it would get on the first page. A story about a community succeeding and not running out of water wouldn't. The incentives of the news business are all about catastrophe and problems and I get that. One of my editors at the paper used to say, "We don't write about planes that don't crash." But most planes don't crash and that's interesting and important too.
The Lake Mead situation in particular remains very concerning. Why is the situation there persisting while progress is being made elsewhere?
When we wrote the rules that allocate the Colorado River's water, we wrote them badly and allocated more water than the river over time can provide. So we have people who built cities and big farming districts based on the old water allocations on paper. You can get away with that for a long time with the giant reservoirs like Lake Mead — and there was so much water in them. At the beginning of the 21st century, they were essentially full. And it's always easier to use more water than to conserve it. People have incentives to just keep taking the water.
There has been enormous success in conservation if you look at water use in Nevada, Arizona and California. People are cutting back, but they're not cutting back far enough. So what we need is a new set of rules to decide how to re-allocate the water. No one has the authority to impose this on people, to tell people you can't have the amount of water you used to get. So those rules have to emerge from negotiations. We're getting close and we're close to halting the decline of Lake Mead. But we're not there yet.
What role does climate change play in all of this? All these issues are only getting more daunting with time, it appears.
The problems we're dealing with in terms of water in the west would be there without climate change, and the things we have to do would look roughly the same without climate change. But with climate change, we have to do them a lot more quickly. It's really accelerated the clock on all of this, but we'd be having to do them anyway.
"Rather than societies collapsing and people streaming out of Phoenix like it's the dust bowl, when people have less water, they use less water and they're pretty good at it."
Another example raised in the book, of Las Vegas conserving more water, seems like a double-edged sword. Aren't they just storing it to use later? How is that sort of response dealt with? Is that truly better?
This is the hardest part of the negotiations going on right now among the states of California, Arizona, Nevada and the federal government especially. They all have to solve this problem. It's a temptation to want to, as you conserve water, either bank it in an aquifer or leave it in Lake Mead but then sort of tag that water as yours to take in the future. I think the water users of the basin need to recognize that they're never going to be able to take this water. They just need to recognize that using less water is what has to happen. It's a really hard thing because the incentives are all wrong for water managers. They are very risk-averse and want to build cushions [of surplus water supplies].
I don't know how we overcome that except that when people conserve water, it's not like the water will still be there to take back. They're going to have to adapt. And they will. That's the interesting thing, and it's one of the important messages of the book. Rather than societies collapsing and people streaming out of Phoenix like it's the dust bowl, when people have less water, they use less water and they're pretty good at it.
What lessons do you think can be applied from what you're seeing in this region to other regions also dealing with similar issues?
One of the most important lessons, and this shows up clearly in water use data throughout the U.S., is that the relationship between water use and population and economic growth is decoupled. The latest data has suggested declining water use in the U.S. This is incredibly important because it provides us with real flexibility in managing water everywhere, and not just in the arid west.
We [tend to] race headlong toward the water supply cliff and at the last minute we slam on the brakes. But it would be nice if we started tapping the brakes earlier. There's less pain with this if we begin that sooner. We don't have to build giant dams and canals [to fix this]. We've pretty much used that up and done that where we can. This means that we can take what [Pacific Institute founder and water activist] Peter Gleick calls "the soft path," which presents us with a lot of opportunities if we are mindful about our water usage.
This interview has been edited for length and clarity.
Joseph Erbentraut covers promising innovations and challenges in the areas of food and water. In addition, Erbentraut explores the evolving ways Americans are identifying and defining themselves. Follow Erbentraut on Twitter at @robojojo. Tips? Email joseph.erbentraut@huffingtonpost.com.
Before You Go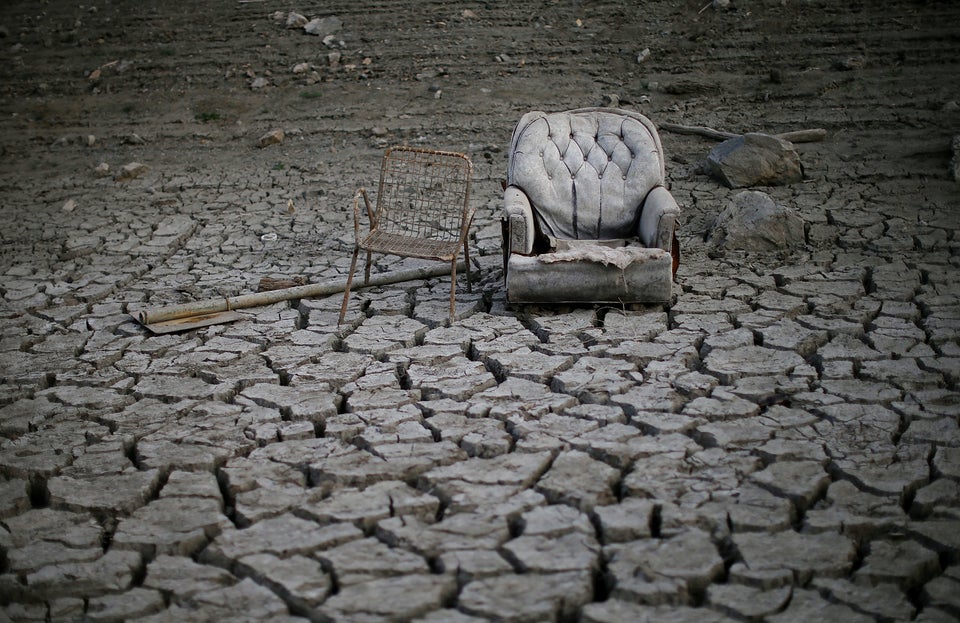 California Drought
Popular in the Community