Undocumented immigrant students are much closer to an in-state tuition rate for public colleges in Colorado.
On Friday, Senate Bill 33, which would allow undocumented immigrant students who have attended a Colorado high school and have attended at least three years of schooling in Colorado to receive in-state college tuition rates regardless of their legal status, passed the state Senate.
The historic bill passed the Democrat-controlled Senate which was not a surprise, but what was surprising is that it got its first-ever Republican support in the Senate when three GOP senators -- Sen. Owen Hill (R-Colorado Springs), Sen. Larry Crowder (R-Alamosa) and Sen. Greg Brophy (R-Wray) -- voted in favor of the bill.
"I'm of the opinion that this is a very conservative idea," Crowder said, The Denver Post reports. Crowder also said that he believed the bill would cost taxpayers, but said that it was worth it.
One more formal vote is required before the bill is sent to the Democrat-controlled House where it is also expected to pass. The bill would then go to Gov. John Hickenlooper's desk, who has said he supports the bill, to be signed into law. "The governor and I support this bill because we want Colorado to have a strong economy," Lt. Gov. Joe Garcia said during testimony when the bill initially passed Senate committee in January.
Read the full text of the bill here.
The college's board of trustees voted 7-1 to lower the out-of-state $7,992 per semester tuition rate to $3,358.30 per semester for undocumented, Colorado-educated students. In order to qualify, an undocumented student had to have attended an in-state high school for at least three years. In-state students currently pay $2,152 per semester.
"You are leading where the legislature has so far, not," State Sen. Pat Steadman said in support of the plan, referencing the ASSET bill that failed in the state's Legislature in 2012.
Now, just a year later, it appears that Colorado lawmakers are very close to deciding to provide that benefit.
According to the National Conference of State Legislatures, 12 states currently have laws allowing undocumented immigrants to receive in-state tuition after meeting specific requirements, and nine of them do not allow them the ability to receive state-funded financial aid.
This year's version of the ASSET bill (pdf) allows students to pay the same tuition rate as Colorado residents, provided that the student attends at least three years of high school education or completes their general equivalency diploma (GED) in Colorado and is accepted to an in-state college or university. Undocumented students would also have to submit an affidavit saying they have sought or will seek lawful status as soon as they are able.
Before You Go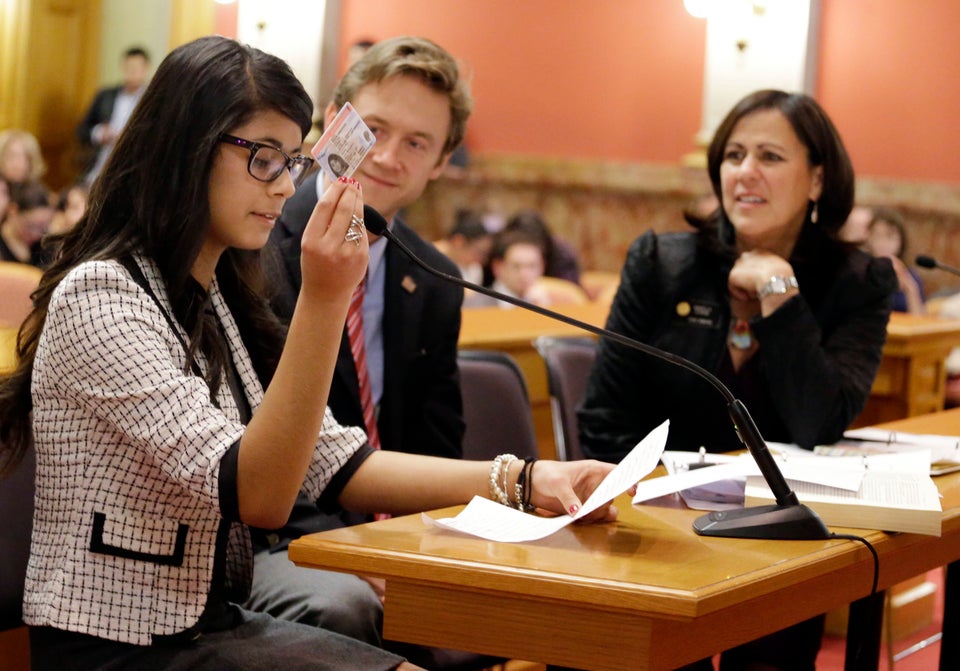 Immigration And The ASSET Bill In Colorado
Popular in the Community