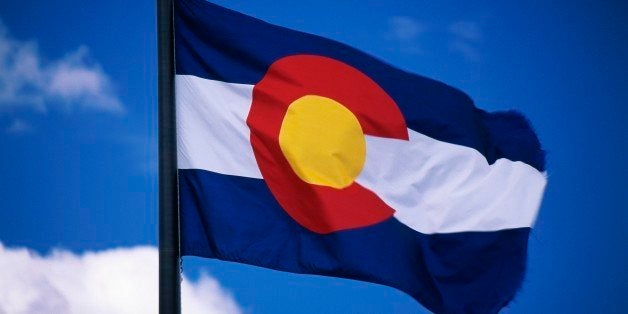 Colorado's Latino electorate is growing, and the implications for the state's politics are profound. Today one-in-five Coloradoans are Hispanic. By 2040, that share will increase to 34 percent of the state's population. Currently, 14 percent of eligible voters and 10 percent of registered voters in Colorado are Latino, as a report by Latino Decisions and America's Voice details. As the Hispanic population grows, and as our community works to narrow the registration gap, it will become all but impossible to ignore the interests of Latino voters in future Colorado elections.
As important as Hispanic voters will be in the Colorado of 2040, it is equally foolhardy to ignore or to go against the wishes of the Latino electorate of 2014. In tight races -- among them, the extremely close contest for title of senator being fought between incumbent Senator Mark Udall and Representative Cory Gardner -- where the outcome of an election can be decided by a few thousand votes, candidates cannot afford to ignore the Latino vote and the issues that the Latino electorate cares about.
Senator Udall has wisely chosen to court Latino voters by championing an issue that is dear to the electorate -- immigration reform. As NPR noted in a recent story on the Colorado Senate race, Colorado Democrats are hoping that the incumbent Senator's strong support of immigration reform will give him an edge over Rep. Gardner, who neglected to mention immigration on his campaign website. Other news outlets report that on the campaign trail Senator Udall has consistently highlighted his vote for the Senate's 2013 immigration reform bill, while also associating Gardner with the do-nothing House Republicans who blocked any and all efforts at sensible immigration reform over the past year.
Rep. Gardner, to his credit, voted against the latest effort by the House GOP to defund the Deferred Action for Childhood Arrivals (DACA) program. But he also voted to defund DACA earlier in 2014, and he has failed to push for reform within his own party in any substantive way. Rep. Gardner's slow drift toward matching the interests of his pro-reform electorate and away from his anti-reform past could very well be too little, too late.
As we've noted in this space previously, insult and inaction on immigration reform in recent years crippled Republican hopes for control of the Senate. In the 2010 mid-term elections, Hispanic voters catapulted Senator Harry Reid to victory over his challenger Sharon Angle, with over 90 percent of Latinos voting for Reid - who introduced the DREAM Act in late 2010. Angle, not coincidentally, ran a number of insulting campaign ads portraying undocumented immigrants as violent gang members. In Colorado, Democratic Sen. Michael Bennet netted 81 percent of the Latino vote and emerged victorious over his challenger, the anti-immigrant hardliner Ken Buck, by standing up for the Latino community and not playing into the rhetoric of hate that pervaded in extremist GOP candidates that year.
The lesson is crystal-clear, whether in Nevada or Colorado: When politicians fail to support comprehensive immigration reform, they not only lose Hispanic voters -- they also increasingly lose elections.
Popular in the Community