 Over half of Colorado's elected sheriffs are planning a lawsuit to overturn the state's recently-passed gun restrictions.
In the months since the gun control bills were first introduced in the Legislature, several of Colorado's sheriffs have made no secret of their opposition to the bills.
But El Paso County Sheriff Terry Maketa took to conservative talk radio station "The Jeff Crank Show" last month to accuse Colorado Springs Democratic Senate President John Morse of witholding a bill on pay raises for the County Sheriffs of Colorado because of their opposition to the gun control bills.
Maketa posted a lengthy piece titled "An Injustice Against Our Citizens" on the El Paso County Sheriff's main website and Facebook page alleging that the Senate Democrats turned away citizens who wanted to testify against House Bill 1229.
"We are here to provide a voice to the millions of honest, law-abiding Coloradans who were ignored by their governor as well as by the majority (Democratic) party at the State House," Larimer County Sheriff Justin Smith said.
The County Sheriffs of Colorado know first hand that strict gun control laws do not deter criminals from getting firearms illegally and committing crimes. Rather, they hurt law-abiding citizens who may be left unprotected because law enforcement cannot arrive in time to stop a criminal's bullet once he (sic) has pulled the trigger.
The proposed lawsuit against the gun restrictions will reportedly be handled by attorney Dave Kopel, an adjunct professor of Advanced Constitutional Law at the University of Denver's Sturm College of Law and research director at the Independence Institute.
Related
Before You Go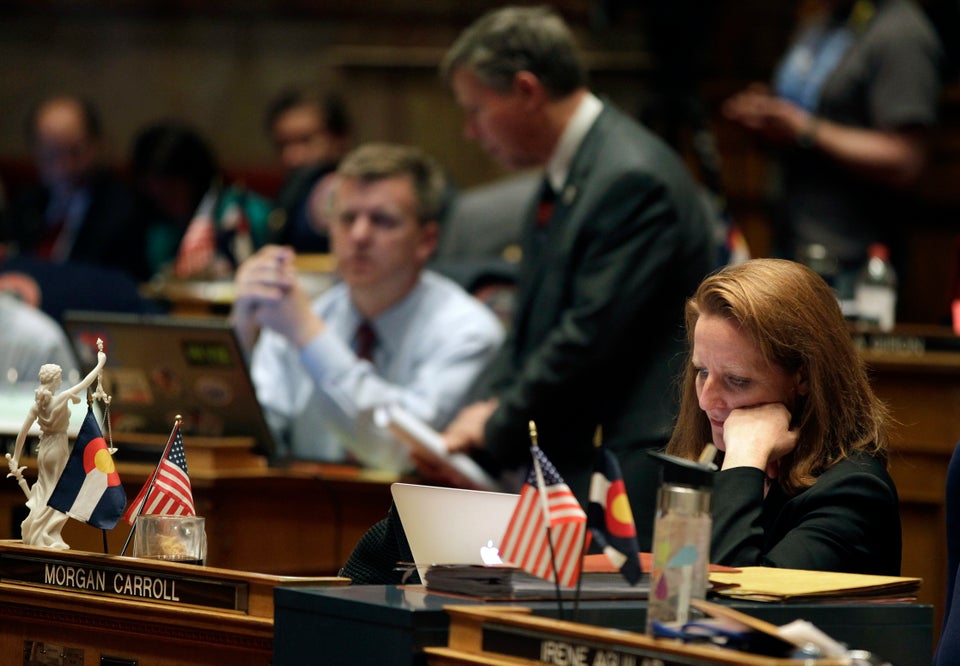 Colorado Gun Debate
Popular in the Community